Energizer C 2500mAh NH35 (Silver)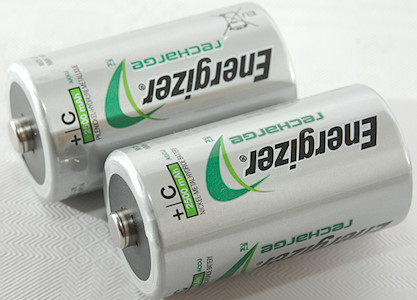 Official specifications:
Chemical system: Nickel-Metal Hydride (NiMH)
Nominal voltage: 1.2V
Rated Capacity: 2500mAh
Typical weight: 66.0g
Internal resistance: 11mOhm charged, 21mOhm half charged.
AC impedance: 9mOhm charged
Operating temperature: Charge: 0°C ~ 40°C, Discharge: 0°C ~ 50°C, Storage: -20°C ~ 30°C
Note about specifications: Contents herein do not constitute a warranty and are for reference only.



Maximum temperature raise at different discharge currents: 1A:+0,3°C, 2A:+1,3°C, 3A:+2,4°C, 5A:+4,8°C, 7A:+6,7°C, 10A:+9,3°C, 15A:+12,2°C, 20A:+12,8°C
NiMH C cells from Energizer, they are fairly low capacity.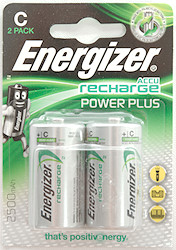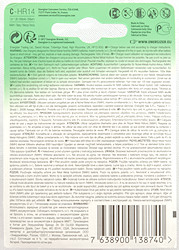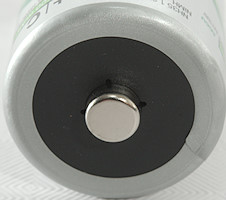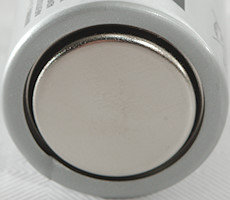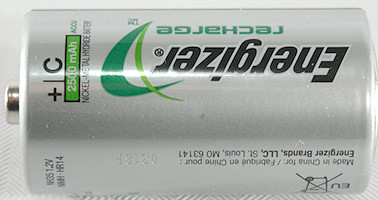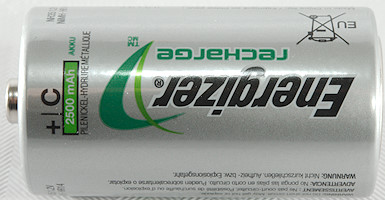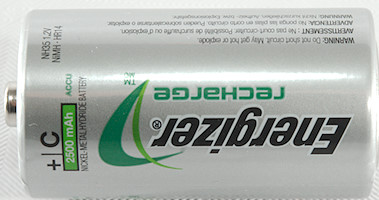 The two cells matches fairly well, the performance is typical for NiMH, but rather low for the size.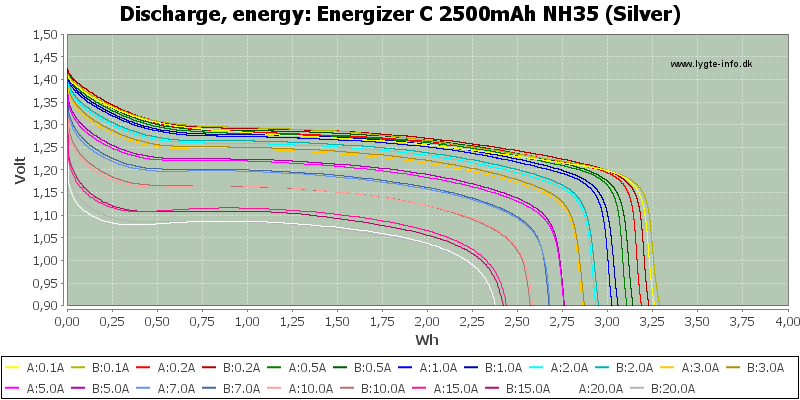 Conclusion



The batteries looks fine and performance is very good for AA sized batteries, but not very impressive for a C sized cell.





Notes and links



How is the test done and how to read the charts
Compare to other AA/AAA batteries: Alkaline/NiMH/Lithium