Enerpower VC+ 18650 3000mAh (Dark green) 2019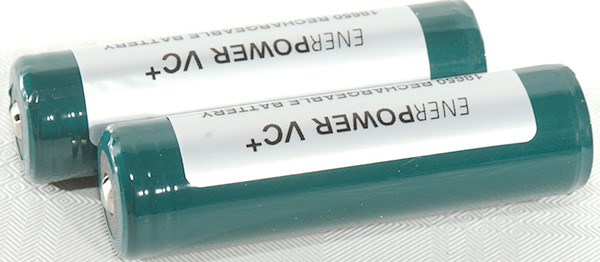 Official specifications:
Label and website specify different cell, this makes it hard to know what specifications are valid.



This is a protected cell with good capacity.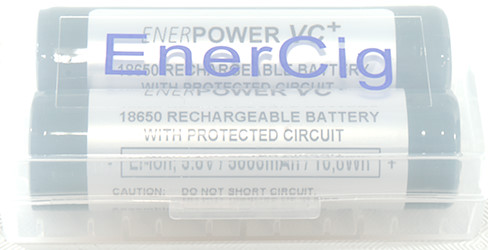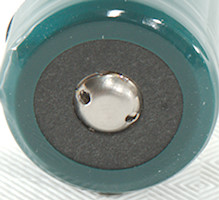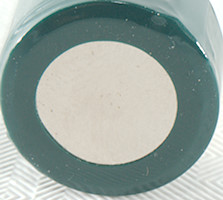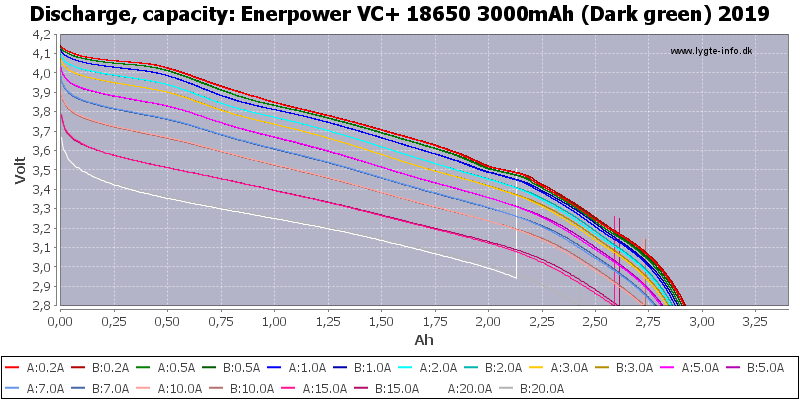 The two cells matches nicely.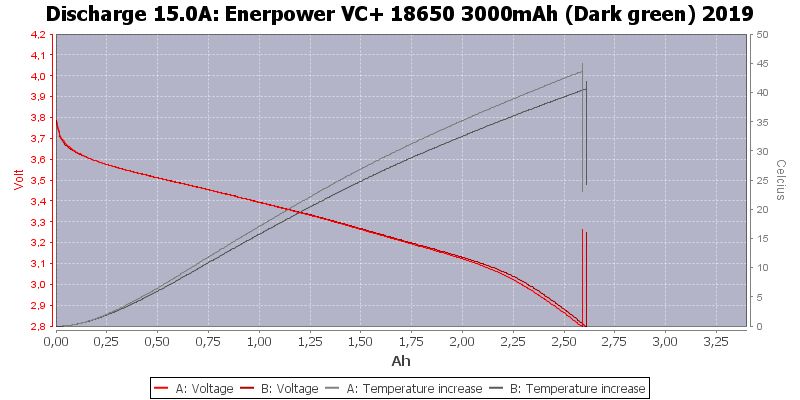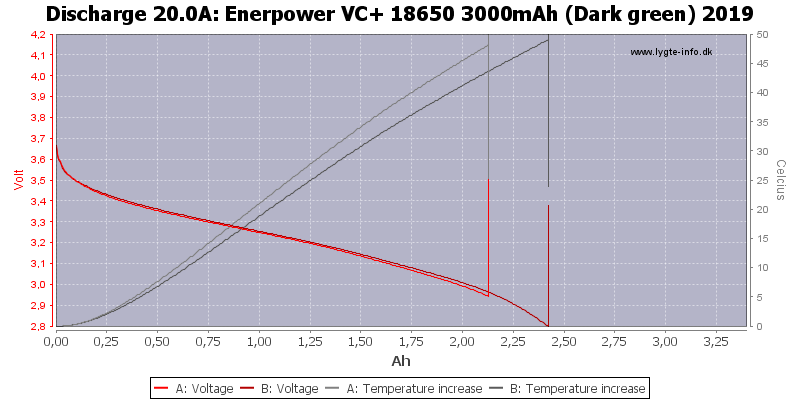 The protection did not trip at 20A, but the cell got too warm.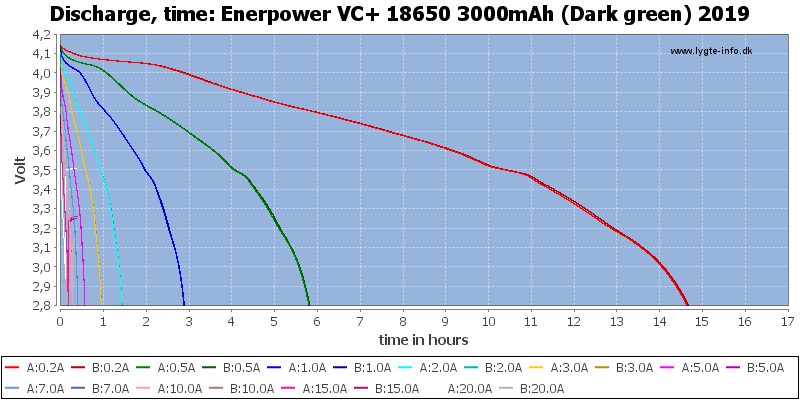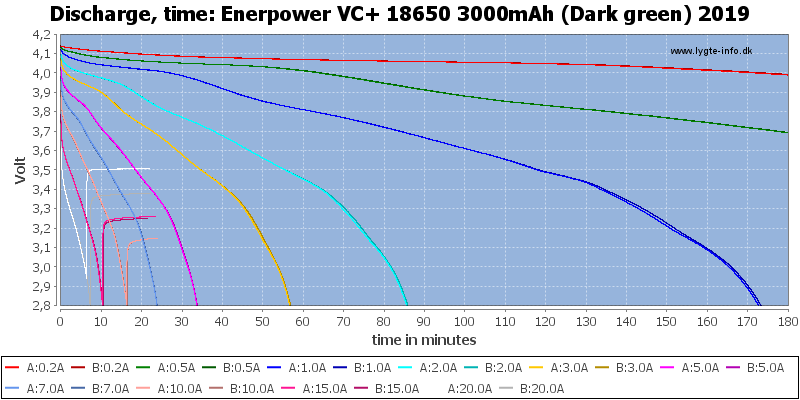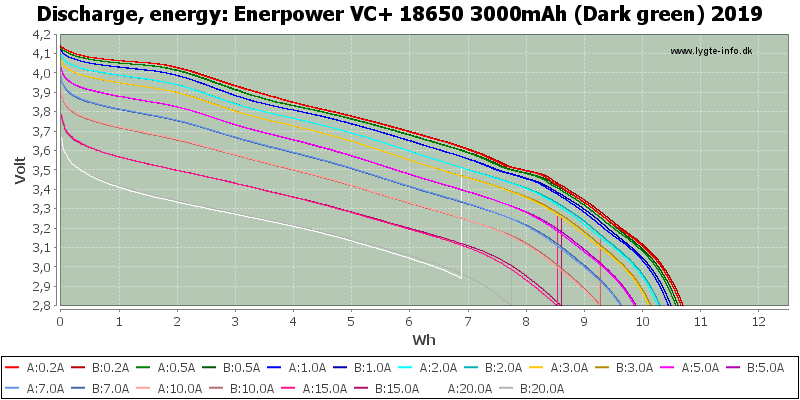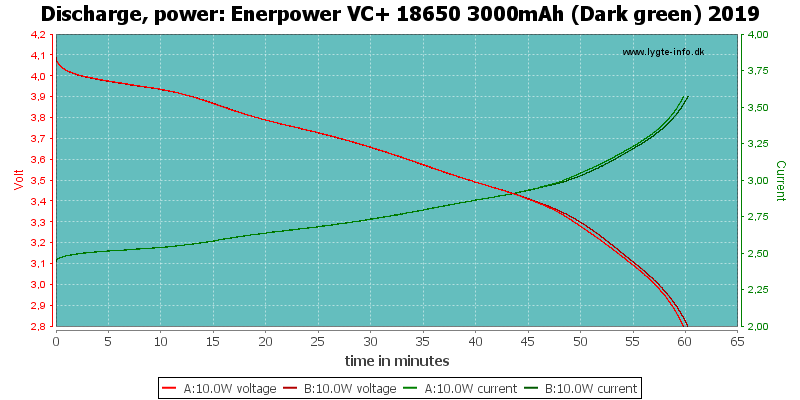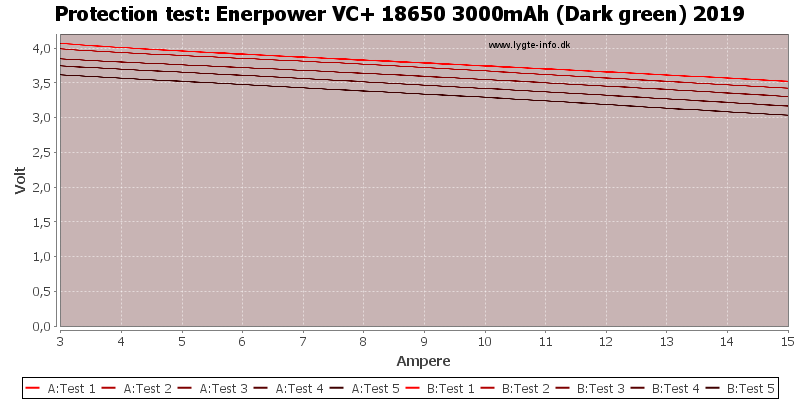 I did check the over discharge trip voltage, it was around 2.75V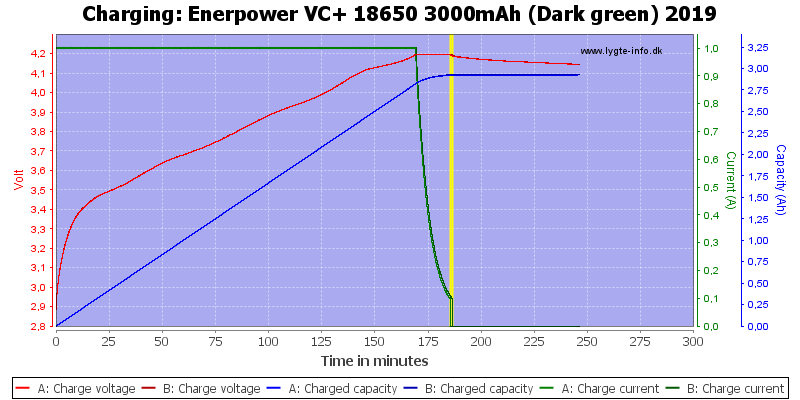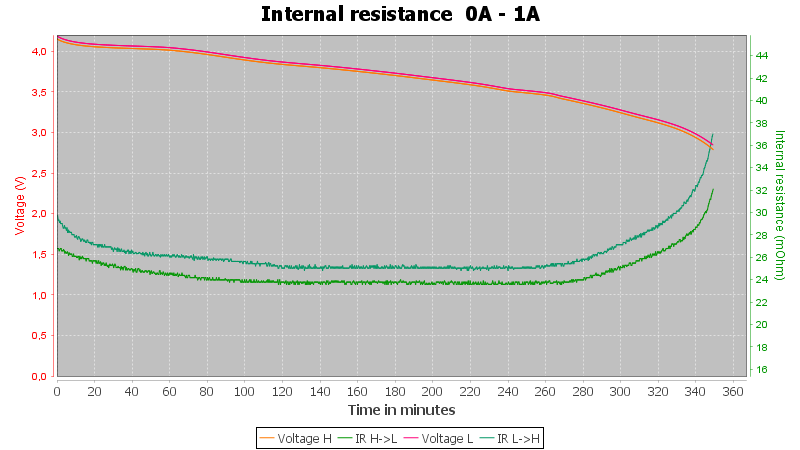 The internal resistance is low for a protected battery.





Conclusion



The battery works fine and can deliver at lot of current, the do protection will protection the battery from over discharge and short, but probably not from normal overload.
Specifying one type of cell on the website and another on the battery is confusing.





Notes and links



The batteries was supplied by a reader for review.

How is the test done and how to read the charts
How is a protected LiIon battery constructed
More about button top and flat top batteries
Graphical comparison to 18650 and other batteries
Table with all tested LiIon batteries