Enerpower+ 18650 3000mAh (Gray)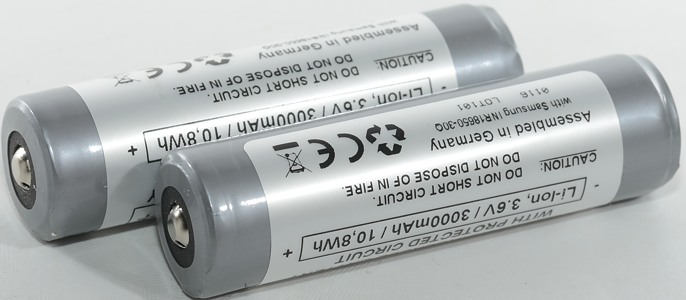 Official specifications:
Nominal voltage: 3.61V
Rated discharge capacity: 3000mA
Rated discharge capacity 10A: 2700mA
Charge Method: CC-CV to 4.2 volt +/-0.05V with 100mA cut-off
Standard charge current: 1.5A
Rapid charge current: 4A
Discharge end voltage: 2.5V
Max. continious discharge current: 15A (Cell rating, protection prevents it).
Button top



This is high current protected batteries.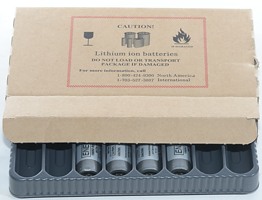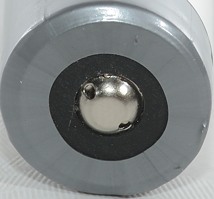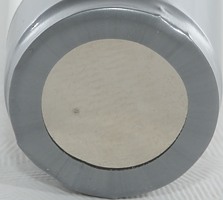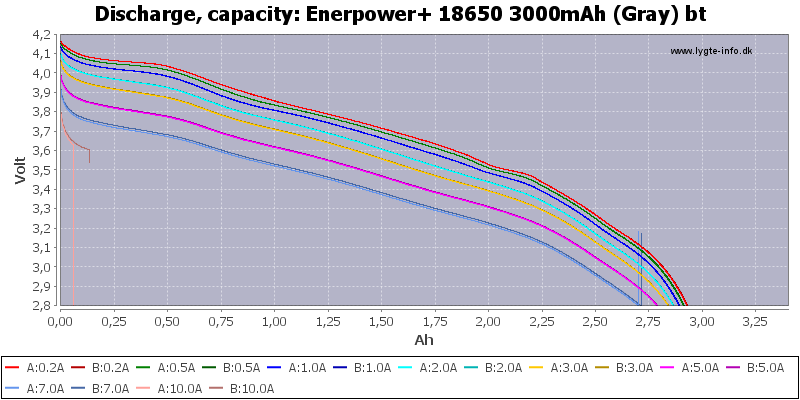 The discharge curves looks perfect and the over current protection kicks in at 10A.
As usual I stops at 2.8V, discharging to 2.5V would have given more capacity.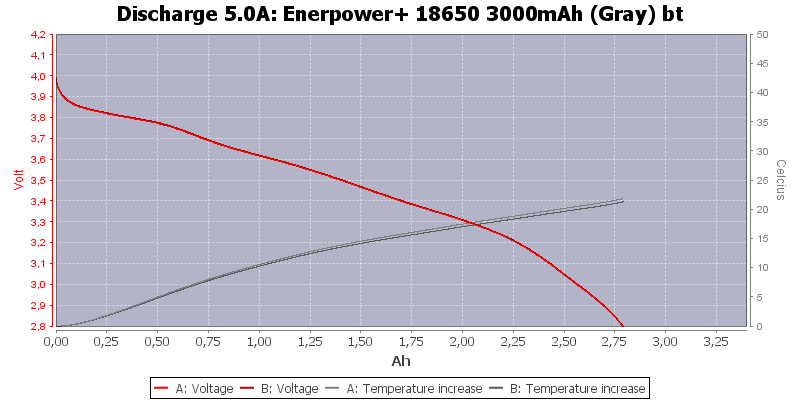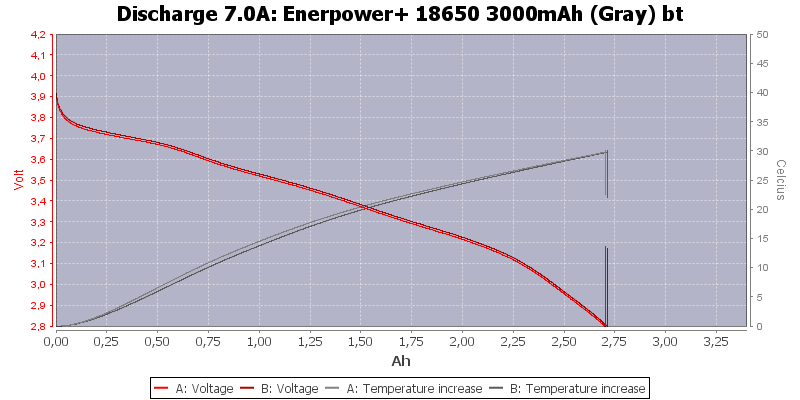 At 7A the battery gets warm, but nothing to worry about.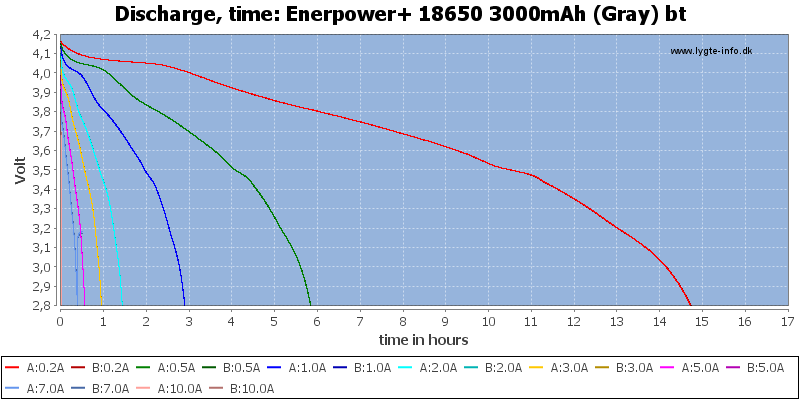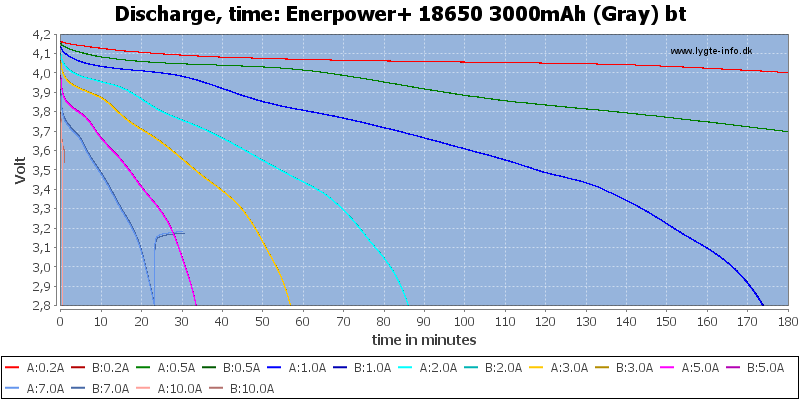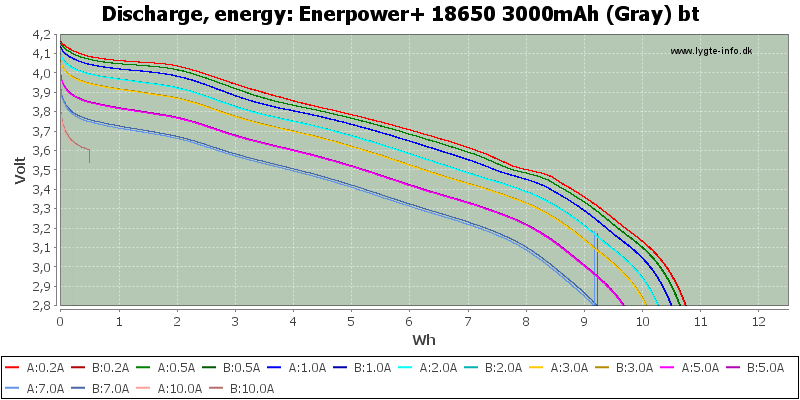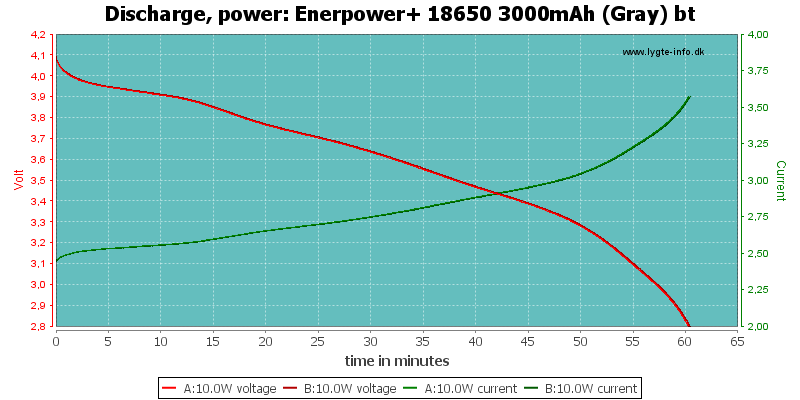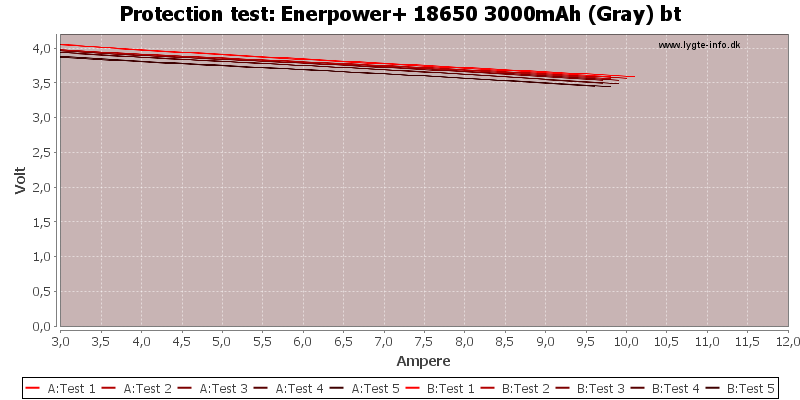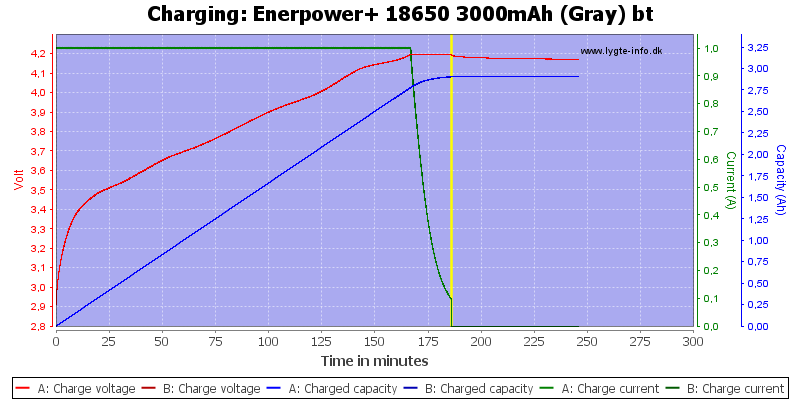 Flat top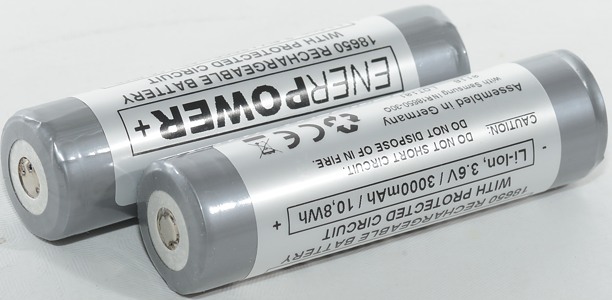 Same cell as above, still with protection, but this time with a flat top. Due to the small size of the top it might not work in all equipment expecting a flat top.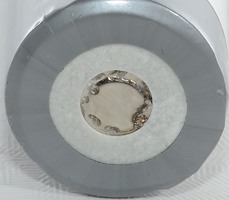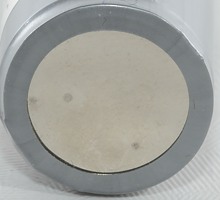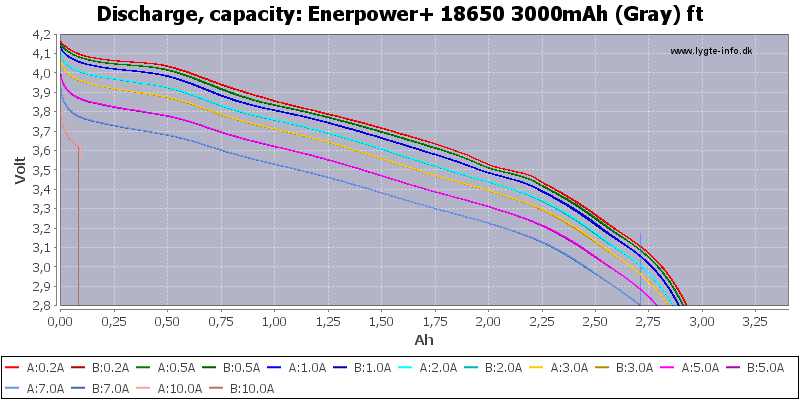 These curves also look perfect.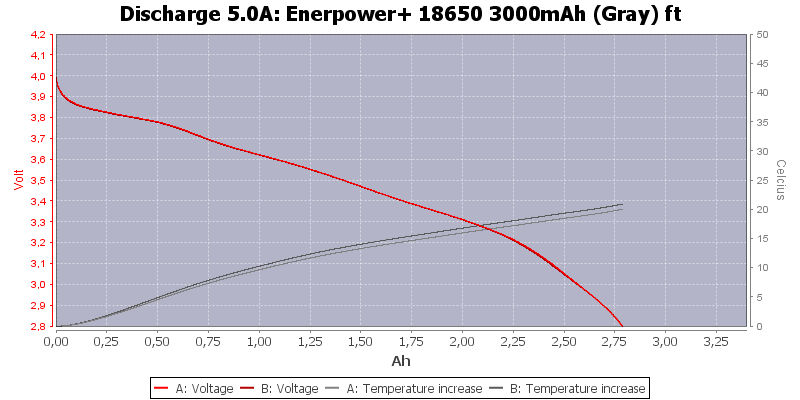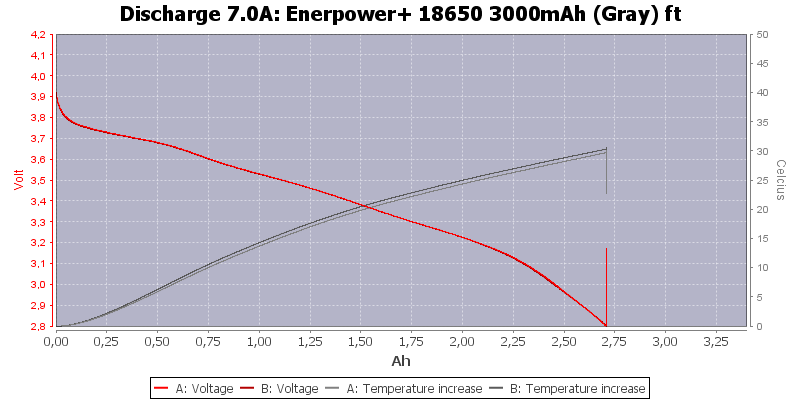 Temperature is the same.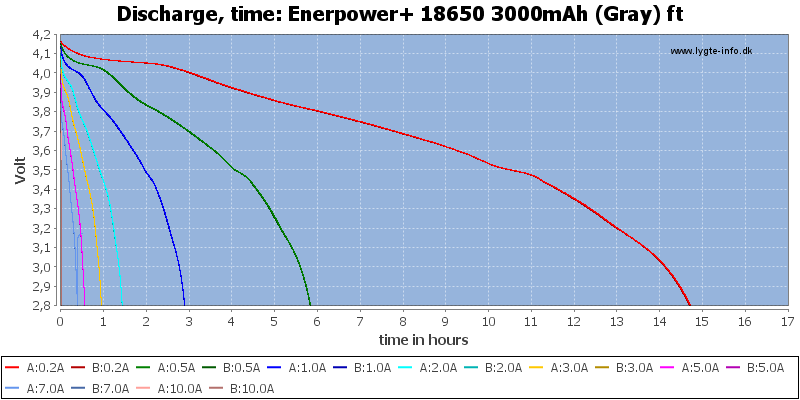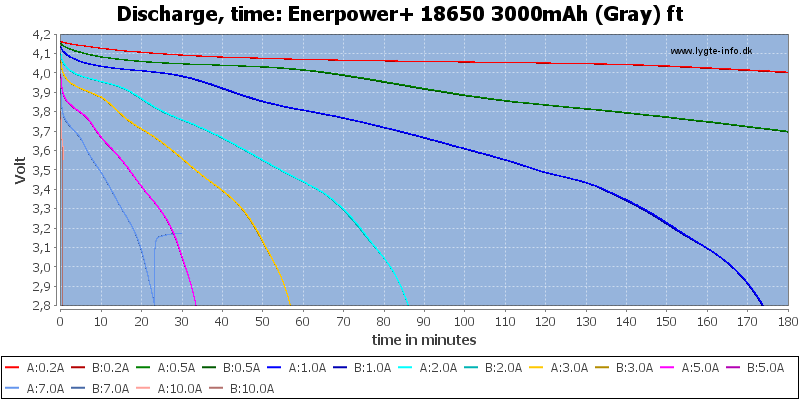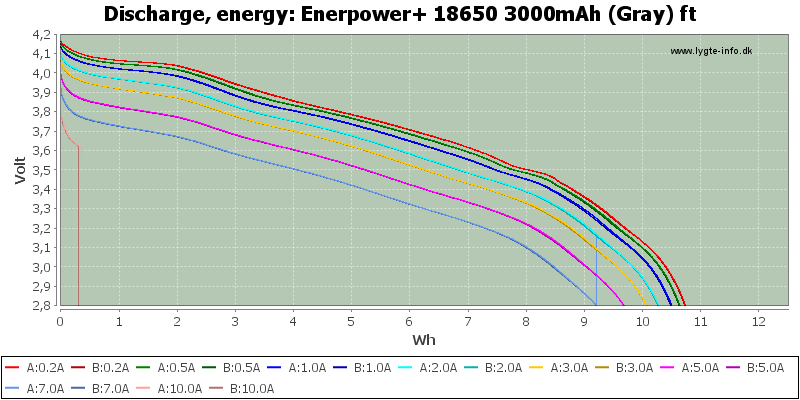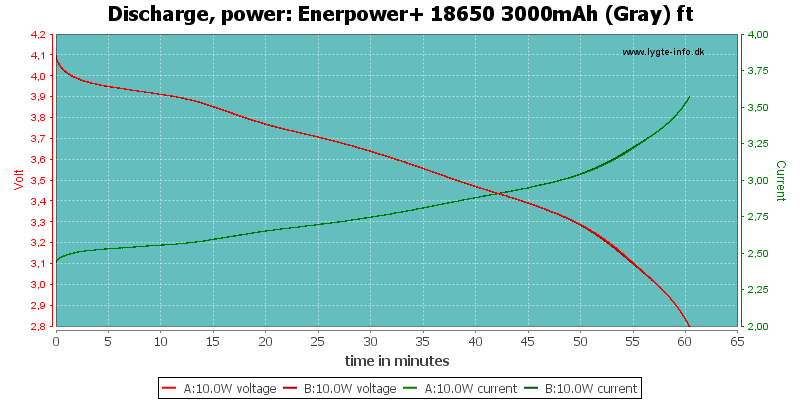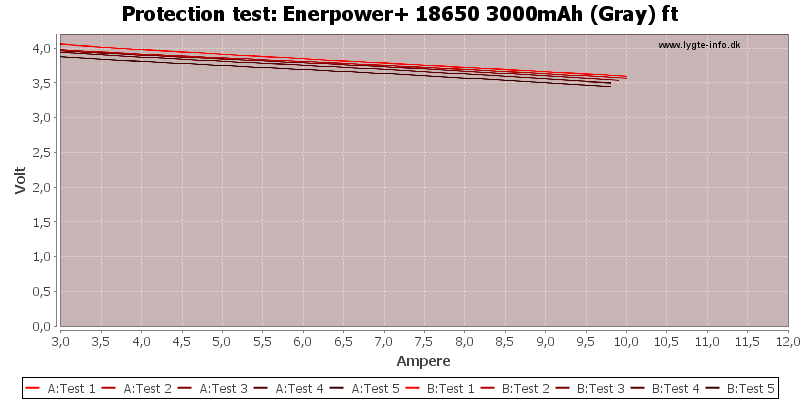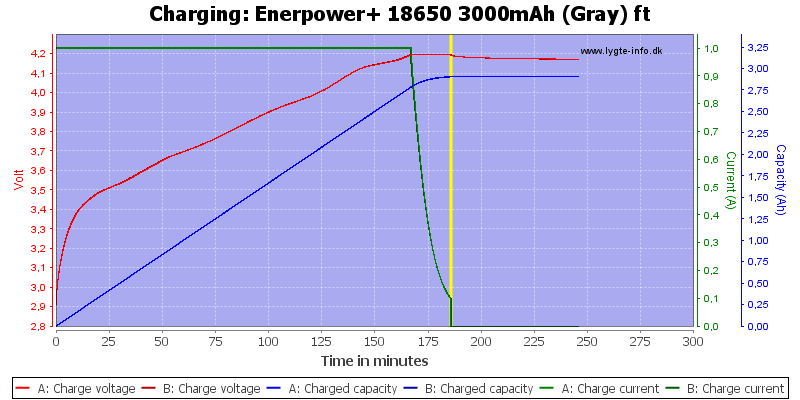 Conclusion



Nost high current cells do not have protection, this cell here is an exception, it limits the maximum current to a lower level than the cell really can deliver and the voltage is slightly lower, but makes it a very safe cell to use when currents up to 5-9A is required.

This is a very good cell when protection and current is required. I did not see any performance difference between button and flat top.





Notes and links



The batteries was supplied by Enerpower for review.

How is the test done and how to read the charts
How is a protected LiIon battery constructed
More about button top and flat top batteries
Compare to 18650 and other batteries