Etinesan Lithium AA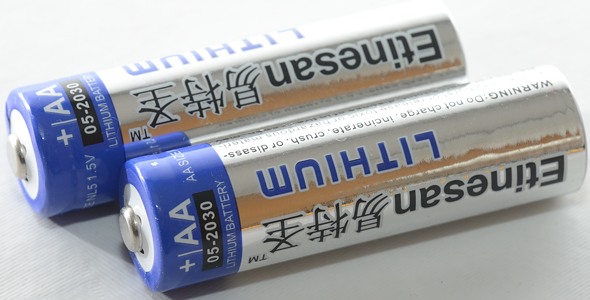 Official specifications:



This is a Chinese brand of lithium cells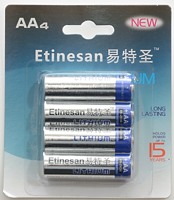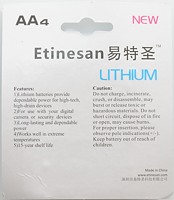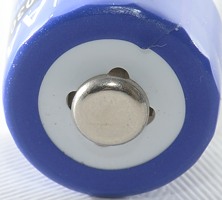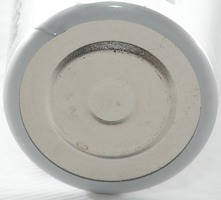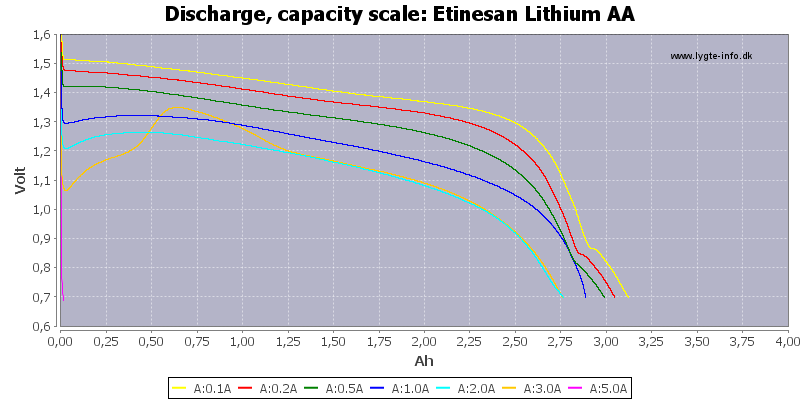 Lithium cell has a much more load tolerant discharge than alkaline, there is only a small variation in capacity and the voltage stays fairly high.
The 3A discharge looks funny, the cell starts cold and cannot deliverer the current, but when it heats up the performance gets better. I did also try a 5A discharge, but that was not possible.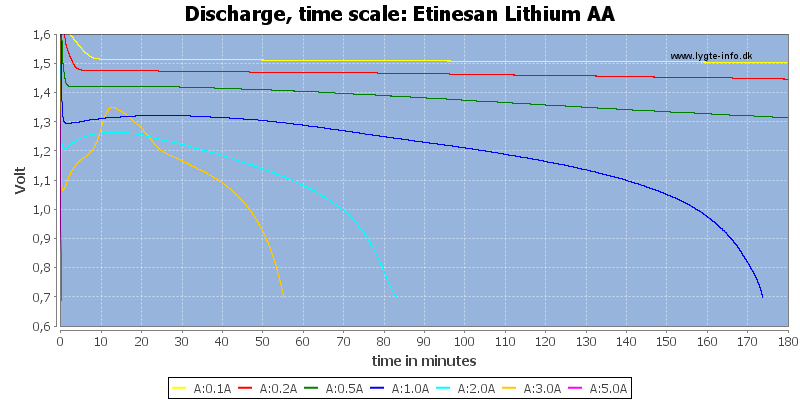 With this low discharge current the cells are not better than a good alkaline, except the voltage is significantly higher.








Conclusion



For application with higher loads (like flashlights) Lithium batteries are very good, but they are usual considerable more expensive than alkaline. Lithium is also good at very low temperatures.
This cell looks good, but cannot match Energizer.





Notes and links



How is the test done and how to read the charts
Compare to other AA/AAA batteries: Alkaline/NiMH/Lithium