Evva 18650 3400mAh (Black)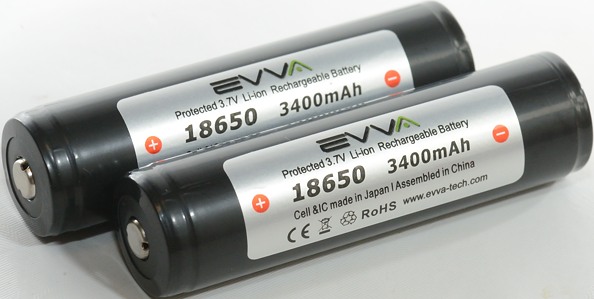 Official specifications:
Min Capacity: 3250mAh
Typical Capacity: 3400mAh
Voltage: 3.6V
Quality Lithium Ion rechargeable cell (Used Panasonic NCR18650B cell )
In Built Safety Circuitry, IC used Seiko of Japan chip.



Evva has a series of protected high capacity cells for flashlight (and other) usage, this is the 3400mAh version.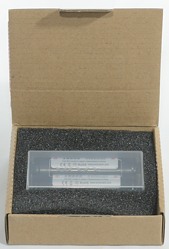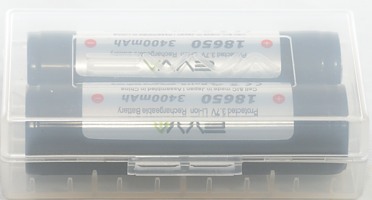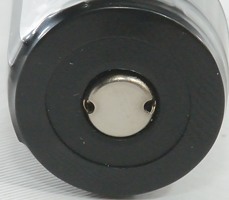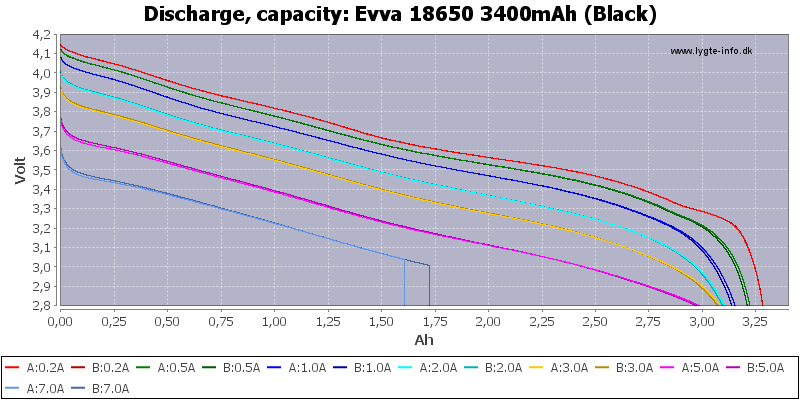 The discharge curves looks just about perfect and with the overload protection tripping with a continous 7A load, it also looks good.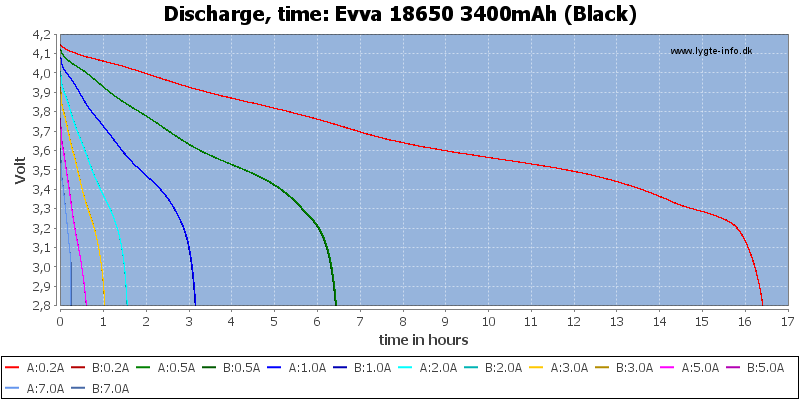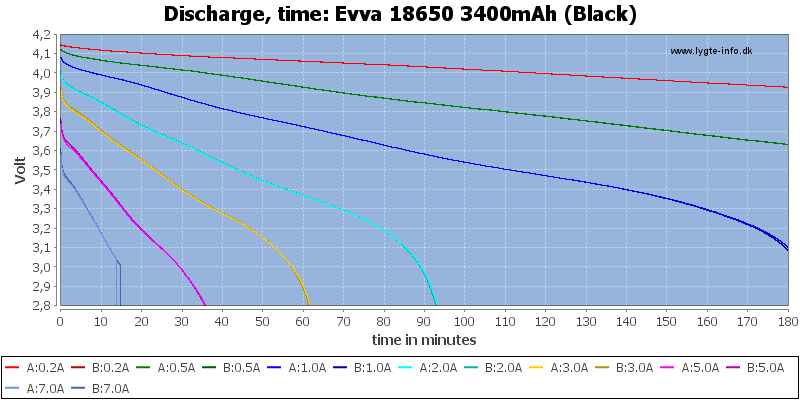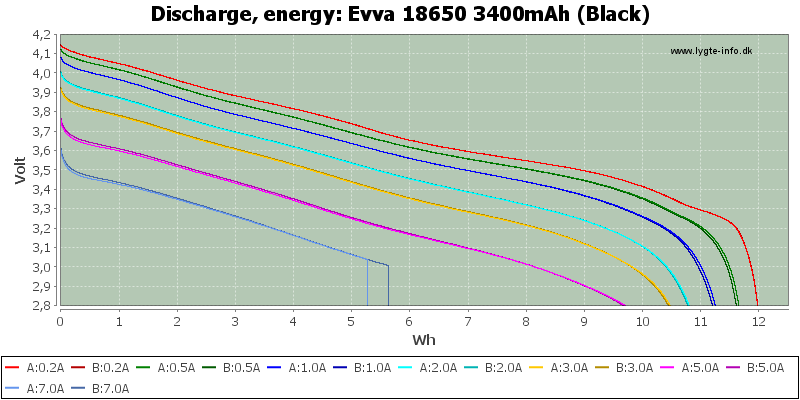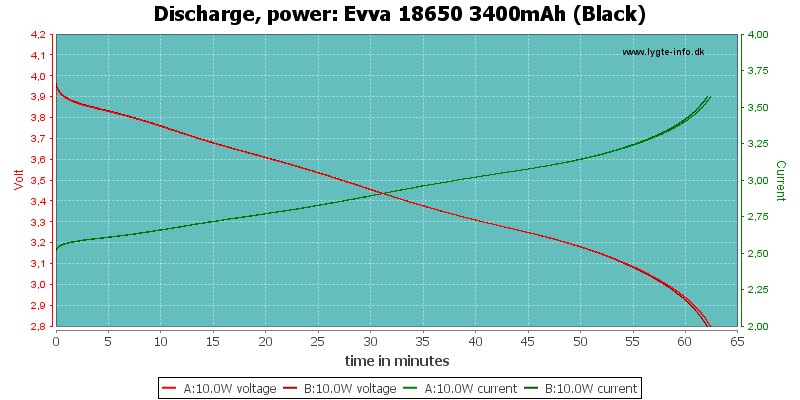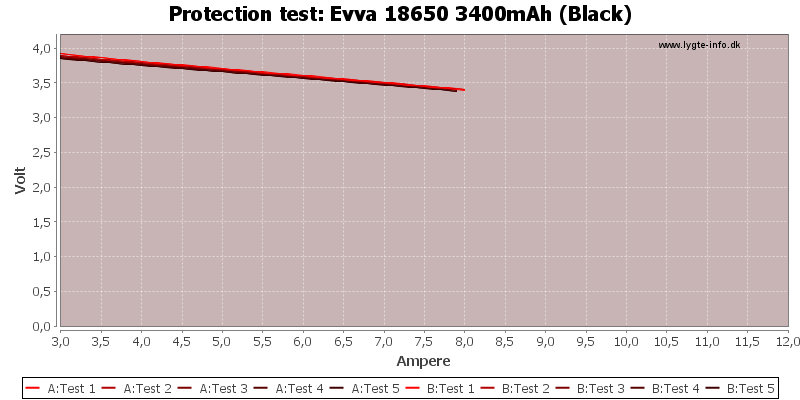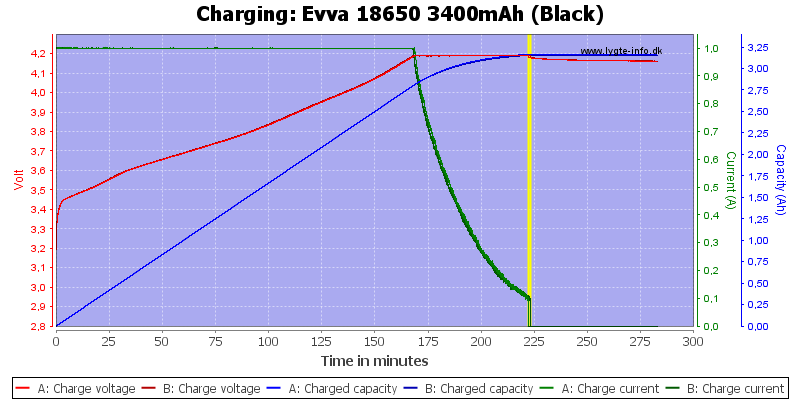 Conclusion



Evva has take a very good cell and added a good protection circuit and button top.
The result is (as expected) very good.





Notes and links



The batteries was supplied by Evva for a review.

How is the test done and how to read the charts
How is a protected LiIon battery constructed
More about button top and flat top batteries
Compare to 18650 and other batteries