Evva 21700 5000mAh (Black-silver) 2021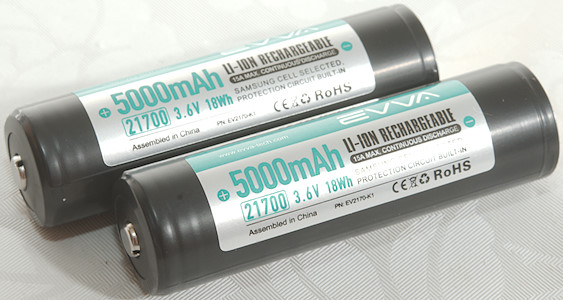 Official specifications:
Nominal Capacity: 5000mAh
Minimum Capacity: 4900mAh
Nominal Voltage: 3.6V
Standard Charge Voltage: 4.2±0.5VV
Standard Charge Current: 2A
Max. Charge Current: 4A
Protection Circuit: Built-in, with over charge, over discharge and short circuit protection
Std. Discharge Current: 5A
PCB Protection Trip Current: 15A
Discharge Cut-off Voltage: 2.50V
Dimension: (D)21.60mm*(H)75.60mm max.
Weight: 75g max.
Cell origin: A Grade Samsung 21700 cells
Operating Temperature: Charge: 0°C ~ 45°C, discharge: -20°C ~ 55°C



This is a high capacity 21700 cell with protection.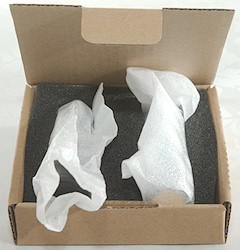 The two cells match very nicely and the protection kicks in at higher currents, but it is a bit slow to reconnect the output, i.e. it failed to reconnect during my automatic test and I did not get all the curves.








Conclusion



This is a good protected battery.




Notes and links



The batteries was supplied by Eeva for review.

How is the test done and how to read the charts
How is a protected LiIon battery constructed
More about button top and flat top batteries
Graphical comparison to 21700 and other batteries
Table with all tested LiIon batteries