Foxnovo 18650 3100mAh (Blue-white)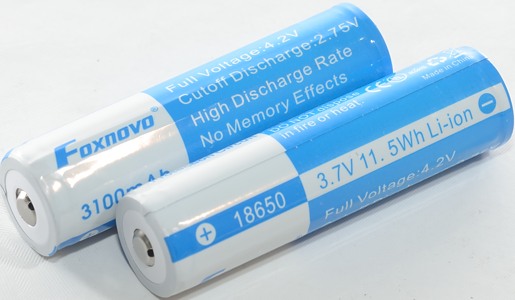 Official specifications:
Brand: Foxnovo.
Color: as shown in the pictures.
Material: Lithium Ion
Battery Type: 18650 Rechargeable Li-ion Battery.
Battery capacity: 3100mAh
Rated voltage: 3.7V.
Power: 11.5Wh.
Full voltage: 4.2V.
Cutoff discharge: 2.75V.
Charge Time: About 6~8hours
Rechargeable Times: Over 1000
Product Certification: CE RL MSDS
IC protected design: With Re/Discharging Protection Circuit, for Safe to Use
High Capacity of 3100mAh; High energy density; Long life battery; Over 1000 recharge times
High discharge rate performance; No memory effects; Provides excellent continuous power sources to your device
Adopts Panasonic NCR18650A 3100mAh Li-ion Battery Cells, High Quality and Durable



Normal 3100mAh 18650 batteries with protection.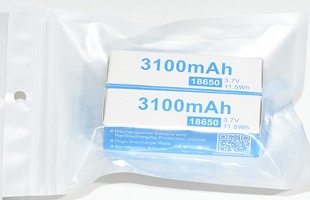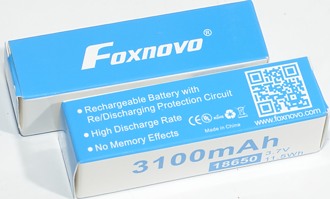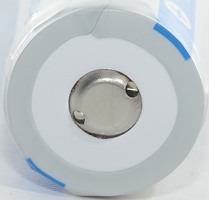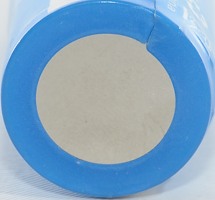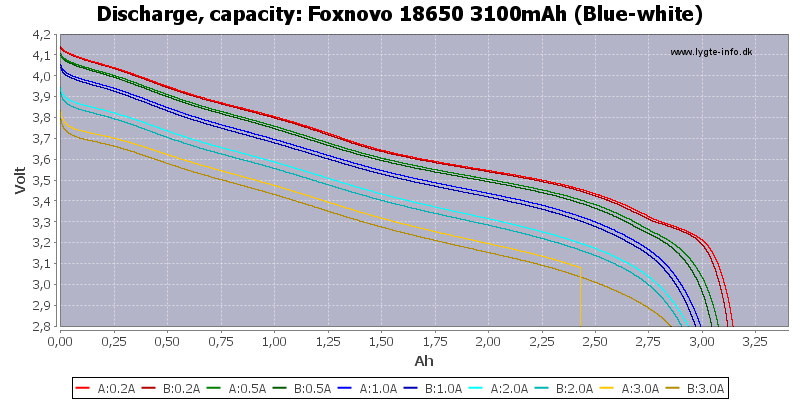 There is fairly good tracking between the cell and good capacity, being protected cells the voltage at 3A is slightly lower than unprotected cells. Their overload protection does also trip fairly early, as can be seen on one of the 3A traces.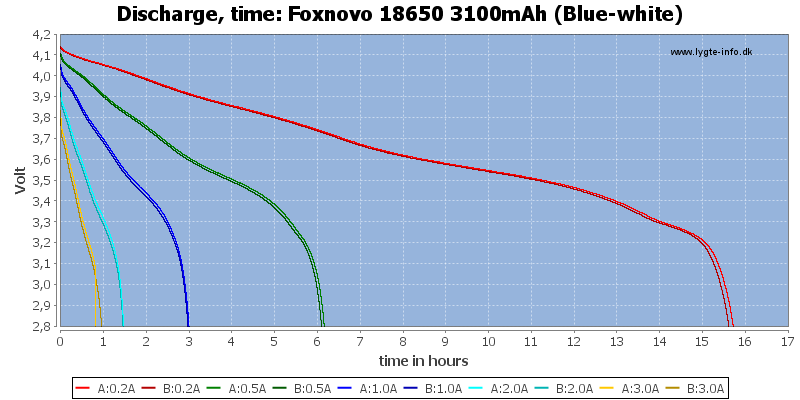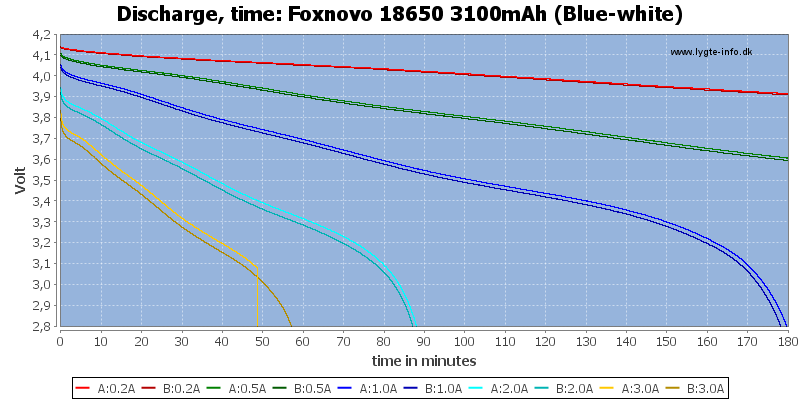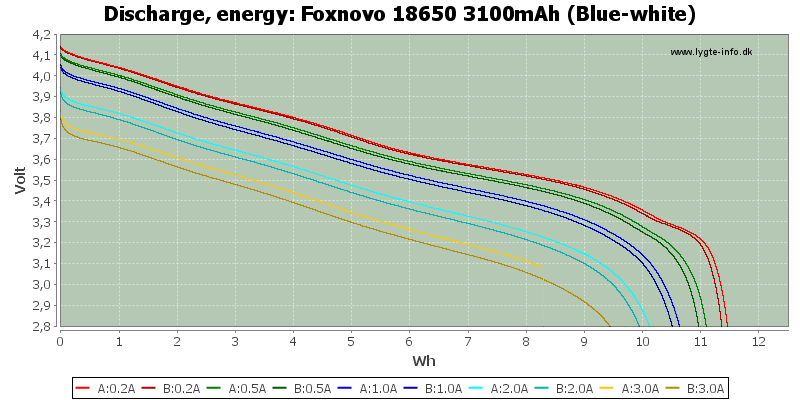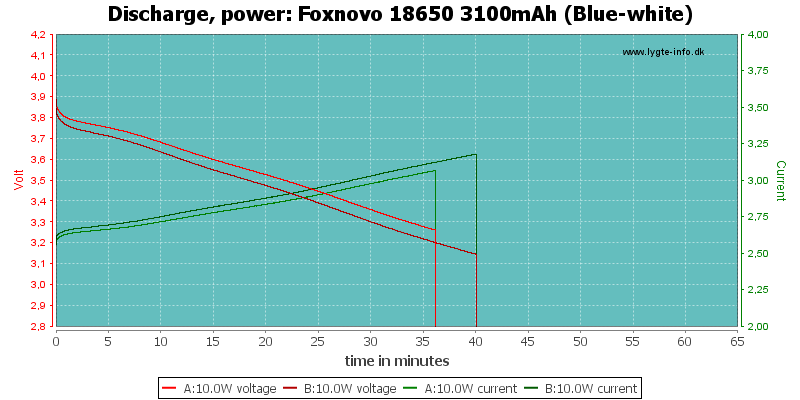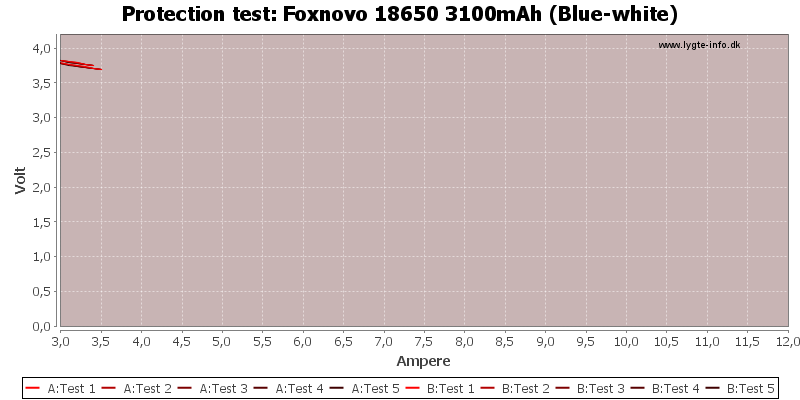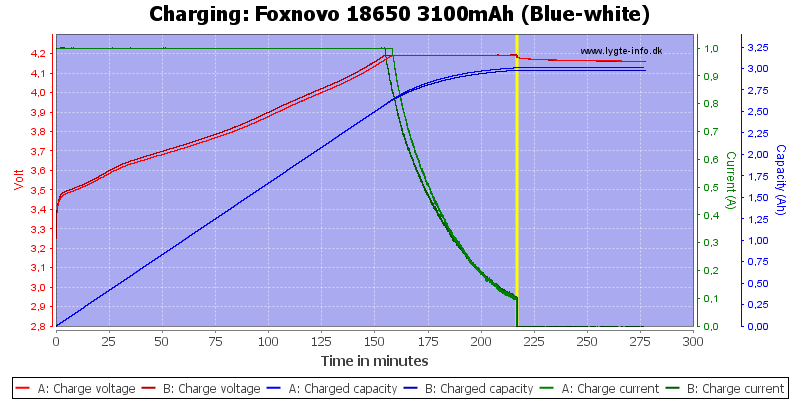 Conclusion



The batteries are fairly standard 3100mAh cells, I could have wished for a few amps more before the protection trips. The maximum current is too for low for some high power lights.

For low current (i.e. below 3A) they are good batteries.





Notes and links



How is the test done and how to read the charts
How is a protected LiIon battery constructed
More about button top and flat top batteries
Compare to 18650 and other batteries