Fujitsu AA HR-3UTHC 2450mAh (Black) 2019


Official specifications:
Voltage: 1.2V
Energy: 3Wh
Nominal capacity: 2.45Ah
Typical capacity: 2.55Ah
Weight: 30g
Cycle life: 500 cycles.
Low self discharge: 85% after 1 year


Maximum temperature raise at different discharge currents: 1A:+1,0°C, 2A:+3,0°C, 3A:+5,2°C, 5A:+10,5°C, 7A:+15,8°C, 10A:+21,6°C,
This is a retest, I have tested these batteries before.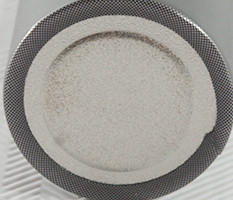 The two cells tracks nicely and capacity looks good.




Here I pulse a 1A current to measure internal resistance during discharge.





Conclusion



This looks like good quality NiMH batteries.





Notes and links



I am replacing my NiMH charger test batteries, they are from 2016 and some of them has a fairly high internal resistance. Some of the bad chargers I have tested have probably increased the deterioration rate of them. These will replace the EneloopPro, but I except to still use a EneloopPro as a example of an old cell.

How is the test done and how to read the charts
Compare to other AA/AAA batteries: Alkaline/NiMH/Lithium