Fujitsu Alkaline G+ AA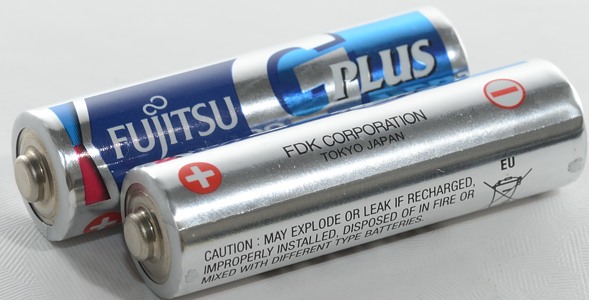 Official specifications:
Nominal voltage: 1.5V
Chemistry: Alkaline
Weight: 24g



High power alkaline from Fujitsu.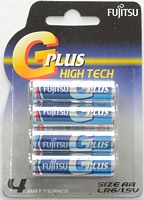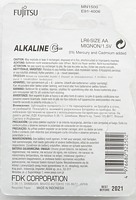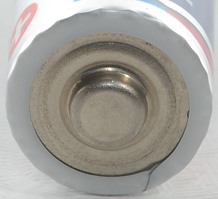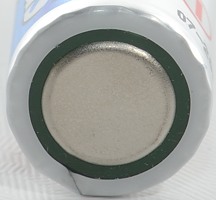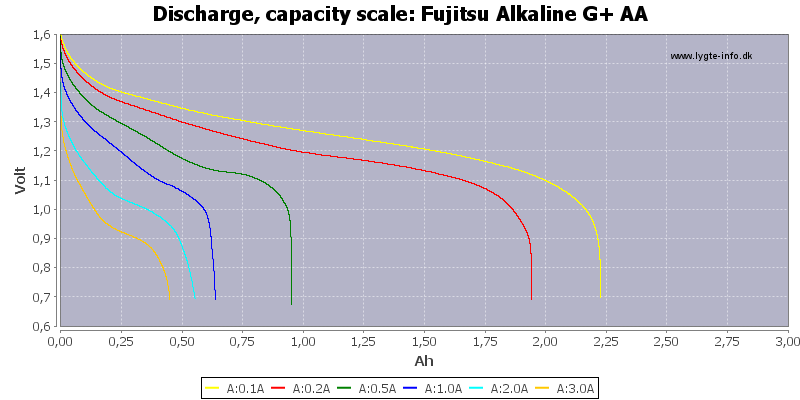 I do not really see any improvements from the "G" battery with my tests.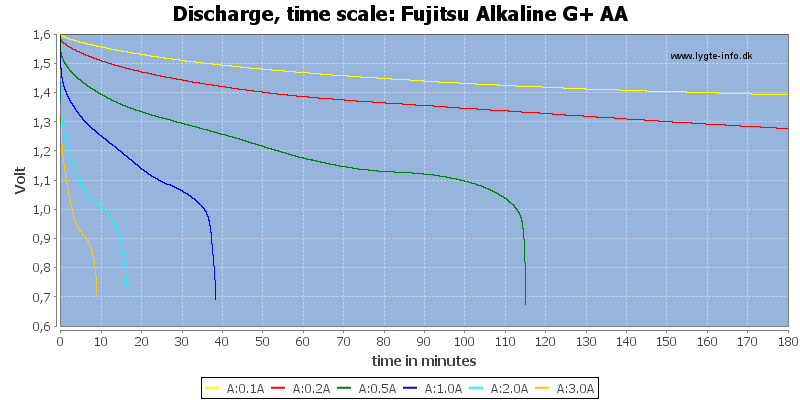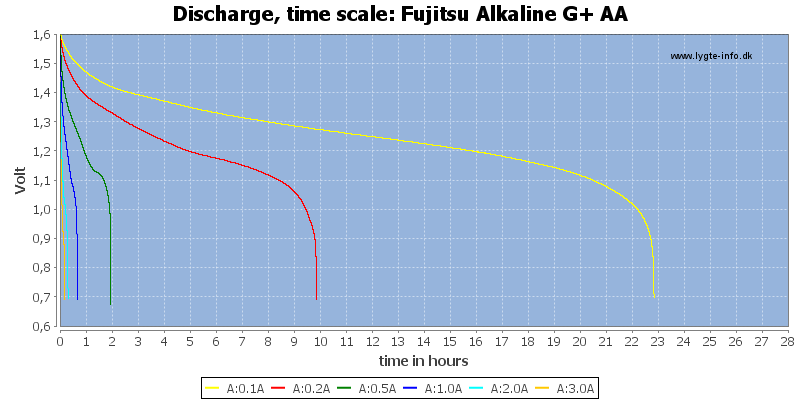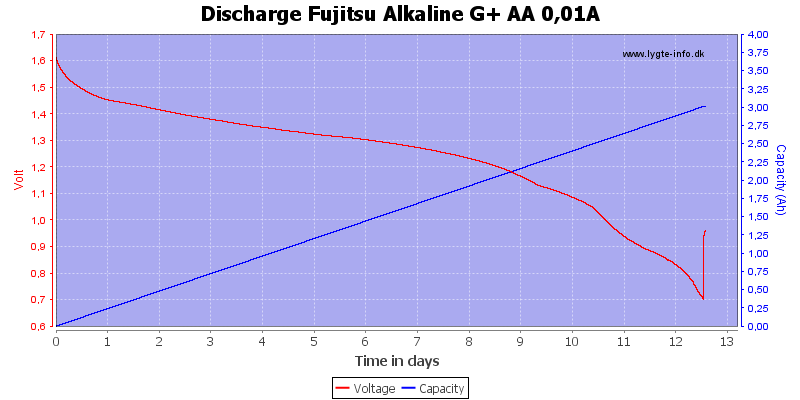 Measured down to 1V the capacity is exactly the same as the G battery, but below 1V it is better.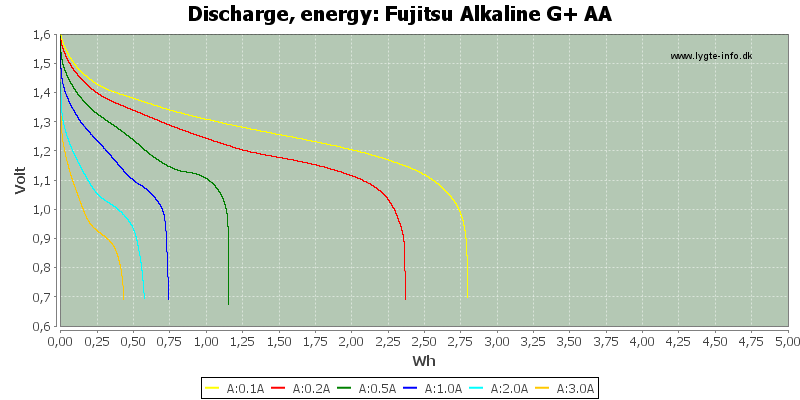 Conclusion



This cell is supposed to be better than the Fujitsu G cell, but I cannot see that in my test.





Notes and links



How is the test done and how to read the charts
Compare to other AA/AAA batteries: Alkaline/NiMH/Lithium