GB 8.4V (7.2V) 6800mAh battery pack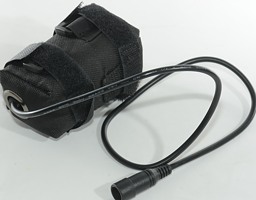 Official specifications:
Type: Battery
Battery Type: Lithium-ion
Battery : 18650
Rechargeable: Yes
Voltage(V): 8.4V
Capacity: 6800mAh
Charge Time: 5 - 6h
Discharge Time: 2h
Over Voltage Protection: Yes
Over-charging Protection: Yes
Over-discharging Protection: Yes
Short Circuit Protection: Yes
Product weight: 0.196 kg
Product size (L x W x H): 8 x 8 x 5 cm / 3.14 x 3.14 x 1.97 inches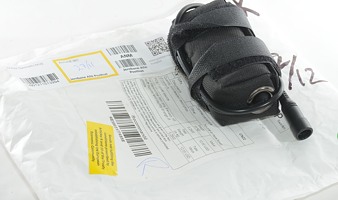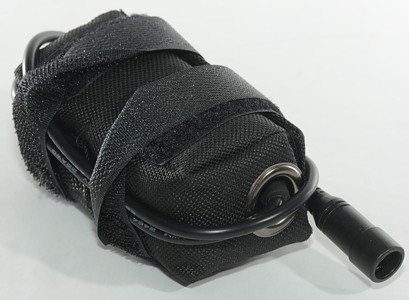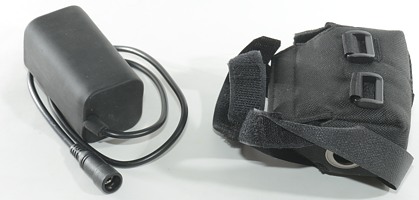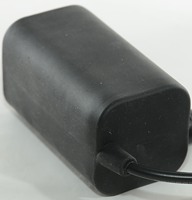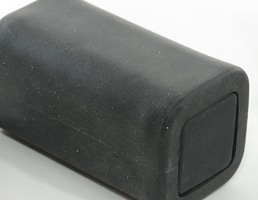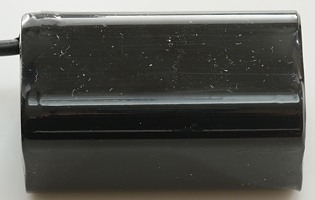 Inside the rubber is some shrink wrap around the cells.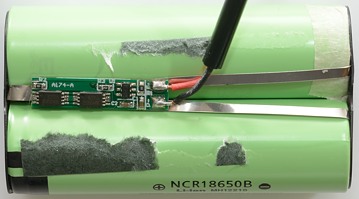 The protection circuit looks like it checks all cells, but it do not have balancing.
There is no strain relief on the cable.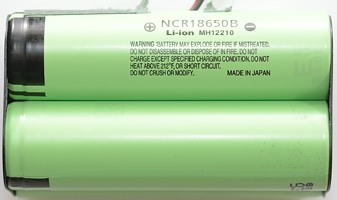 Connection cable is slightly above 0.5meter.







The protection circuit, one chip and two dual transistors.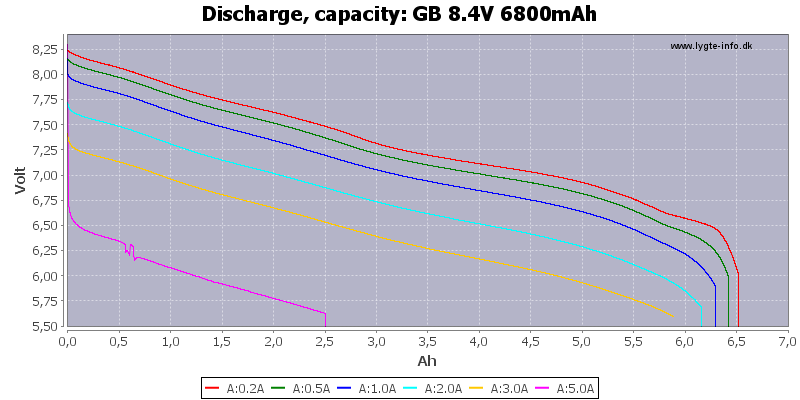 Capacity varies with load and due to cable/connector resistance (Both pack and my test cable) the over discharge protection kicks in at different voltage (At the battery it will be 6 volt all the time).
I wonder why the 5A trace has as little capacity as it does. The Panasonic NCR18650B cell can handle 5A.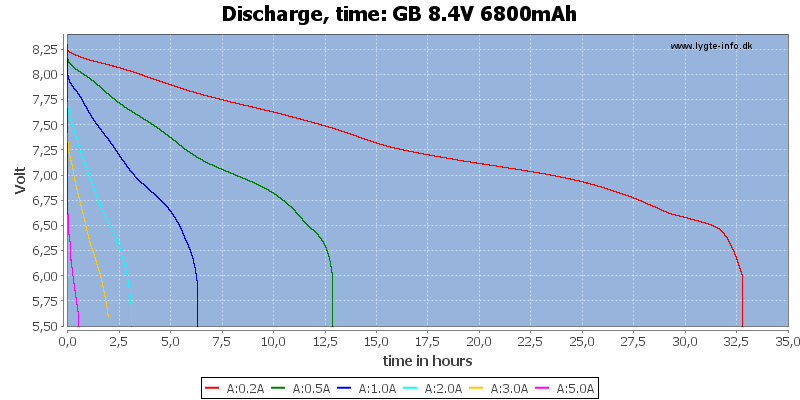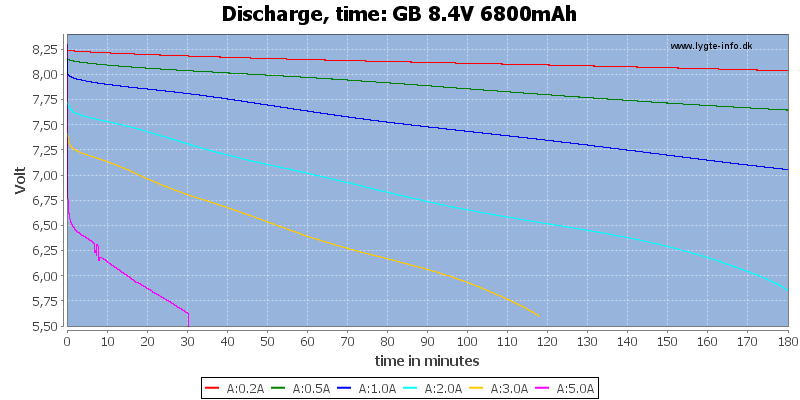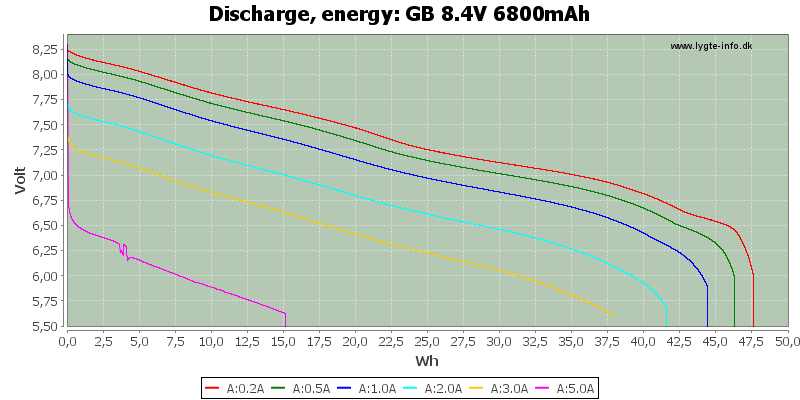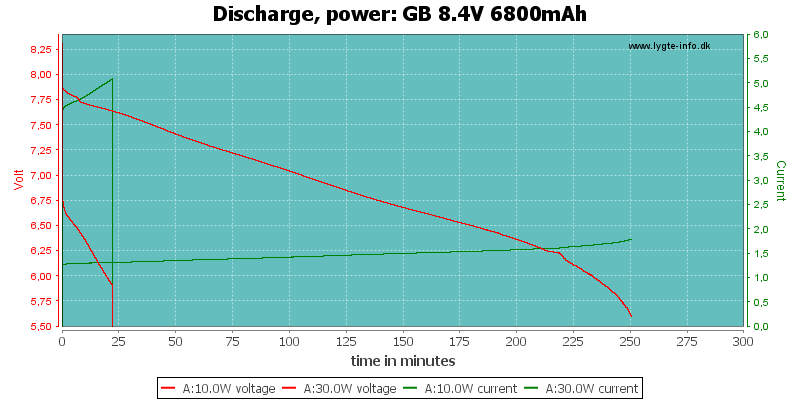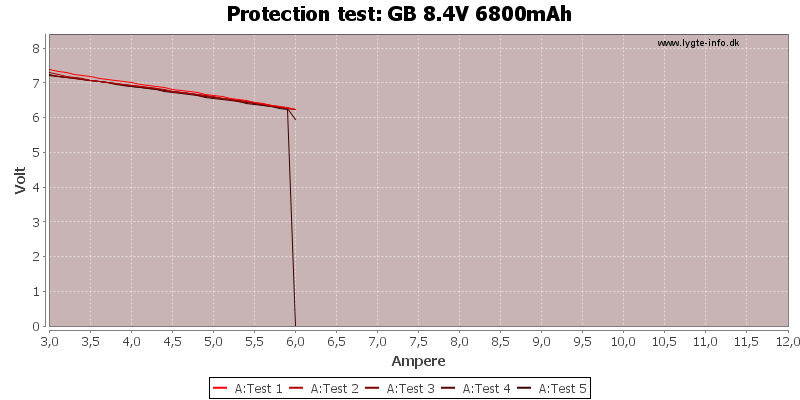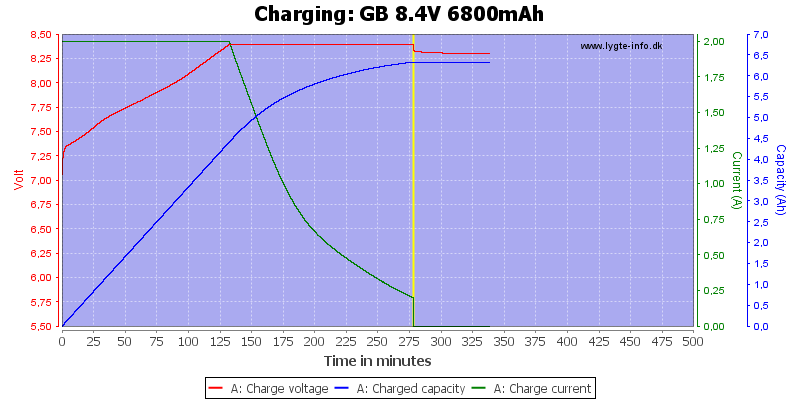 Conclusion



I like the rubber packing and the supplied pouch, this makes it fairly easy to mount on a bicycle and gives some protection for bumps.
The pack can deliver the rated current, but not more than that. The missing strain relief is rather bad.





Notes and links



The battery was supplied by Gearbest for review.

How is the test done and how to read the charts