GP AA 1300mAh (Green-White-Orange)


Official specifications:
Brand: GP
Battery : AA
Rechargeable: Yes
Protected: No
Voltage(V): 1.2V



Maximum temperature raise at different discharge currents: 1A:+1,4°C, 2A:+4,3°C, 3A:+7,3°C, 5A:+12,1°C
This is cheap NiMH batteries with low capacity.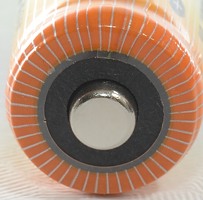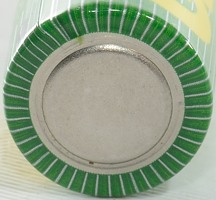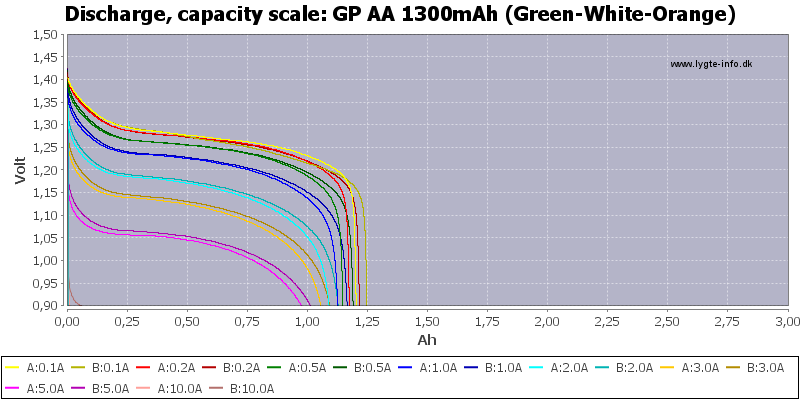 They are slightly low on capacity, but the discharge curves looks acceptable. They do not look really good for high current.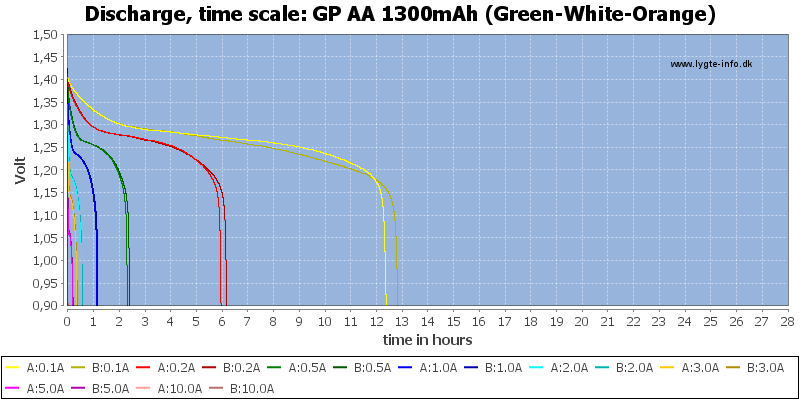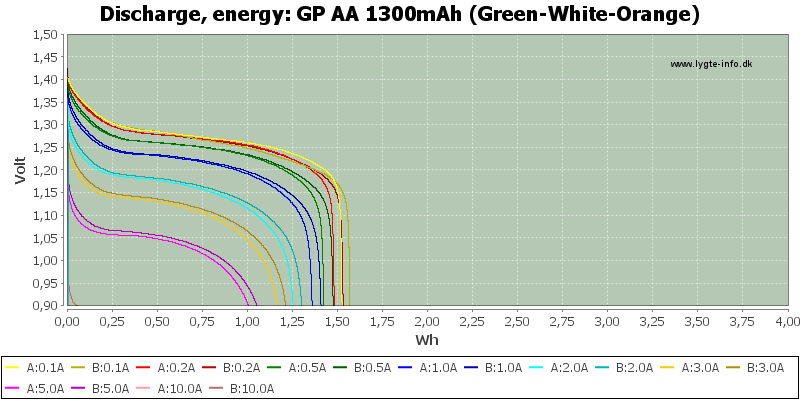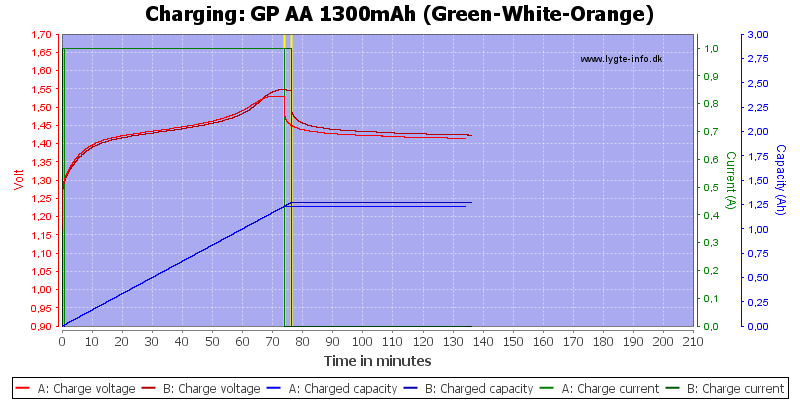 Conclusion



It is not surprising that low capacity batteries has low capacity and the production quality look acceptable (The discharge curves for the two cells tracks).





Notes and links



How is the test done and how to read the charts
Compare to other AA/AAA batteries: Alkaline/NiMH/Lithium