GP AAA 1000mAh (Green-White-Orange)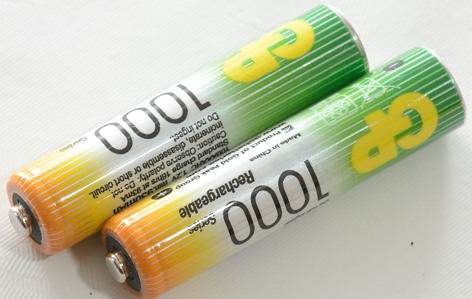 Official specifications:
Ultra high capacity
Excellent high drain performance
Fast charge capability
Up to 1000 recharge cycles
Environmentally friendly
No memory effect
Suitable for AAA flahlights


Maximum temperature raise at different discharge currents: 1A:+2,0°C, 2A:+5,4°C, 3A:+8,6°C, 5A:+0,8°C

This is high capacity AAA batteries.
The very low temperature raise at 5A is because the batteries cannot handle the current and the test is stopped before they heat up (Look at the "Discharge time scale" chart).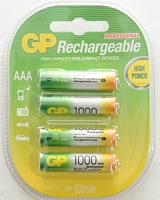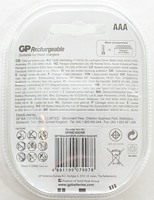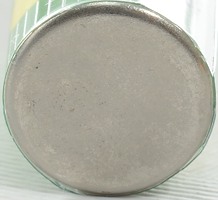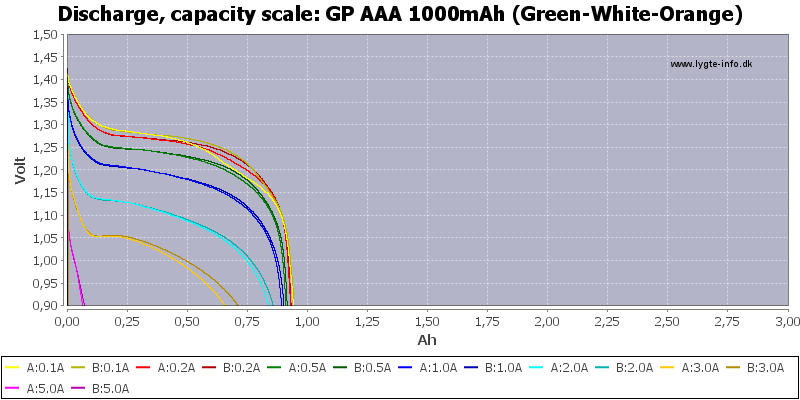 The batteries tracks very nicely and has nearly full capacity up to 1A. Performance is also acceptable at 2A, 3A is to much and 5A does not work.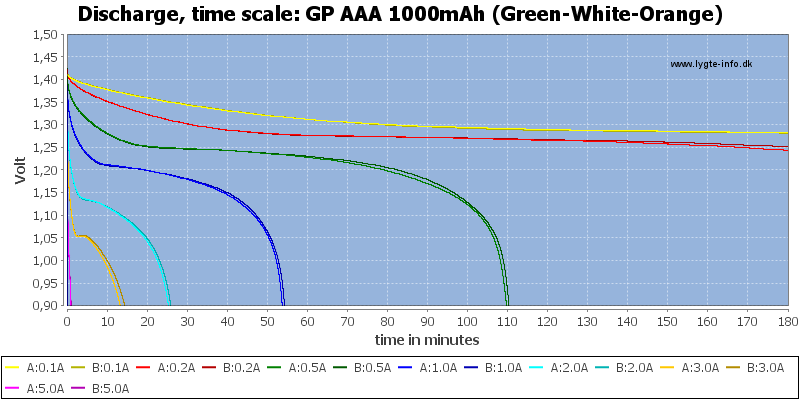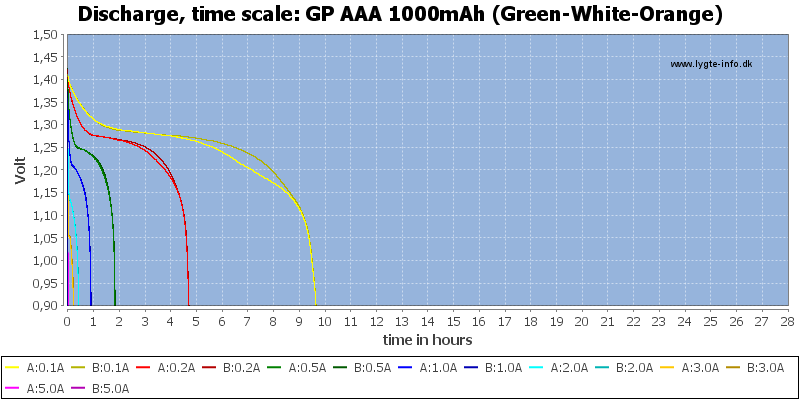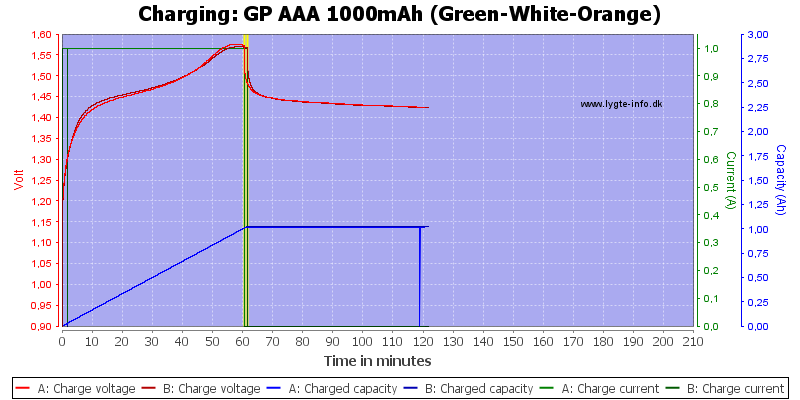 Conclusion



The batteries looks good up to 1A and can be used at 2A.
Depending on their longevity (I do not test that), they may be good batteries.





Notes and links



I got this battery as a gift with some other stuff I bought.

How is the test done and how to read the charts
Compare to other AA/AAA batteries: Alkaline/NiMH/Lithium