GTL 26650 12000mAh (White)


Official specifications:
Model: 26650
Type: Rechargeable Li-lithium battery
Capacity: 12000mAh
Voltage: 3.7V
Max Continuous Discharge: 8A
Max Peak Discharge: 4A Peak lower than continuous?
Size: about 66*25*25mm
Colour: White



Super high capacity 26650, again a battery with wrong specifications.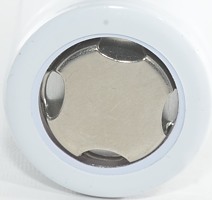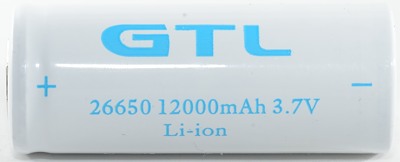 There is significant difference between the two batteries and the capacity is 2000 and 2200mAh at low current. The batteries can handle up to about 7A.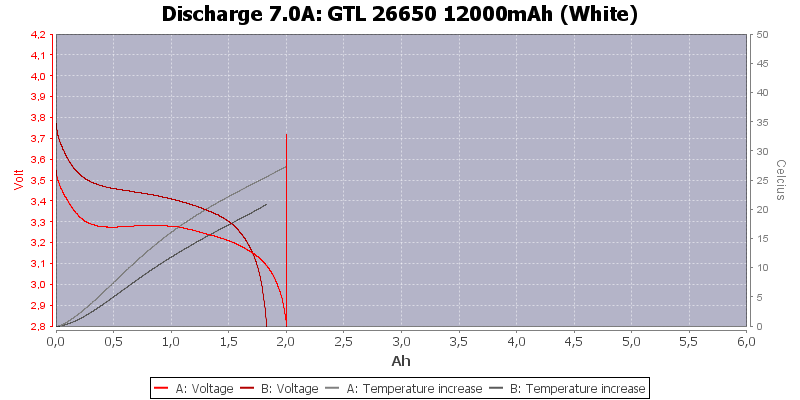 At 7A the A cell get warmest.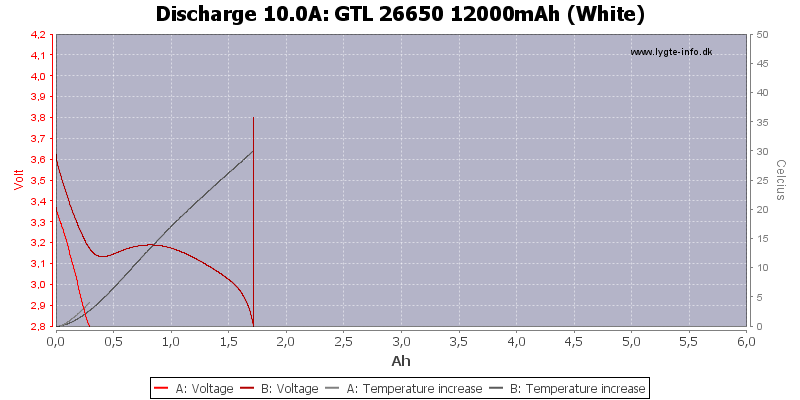 At 10A it is the B cell.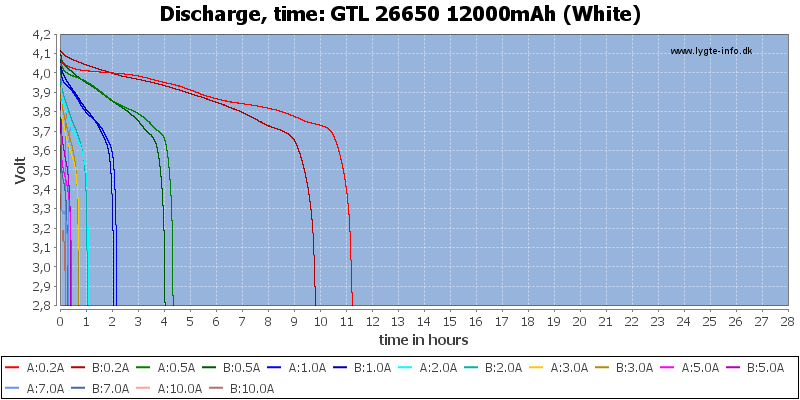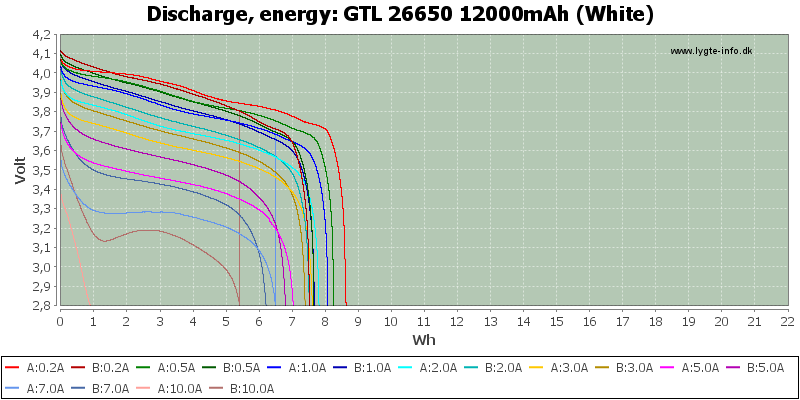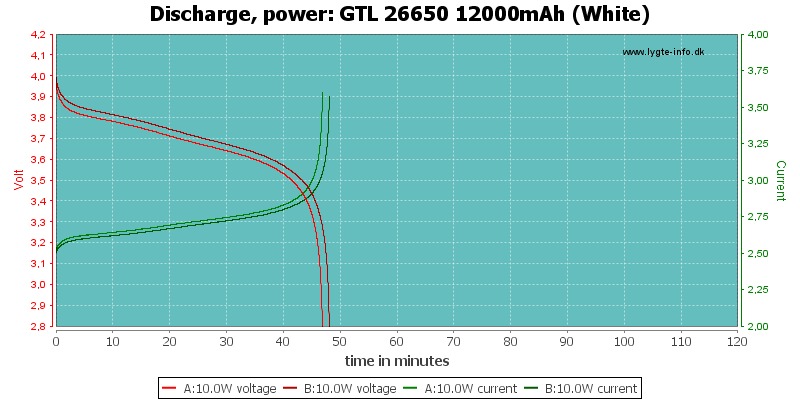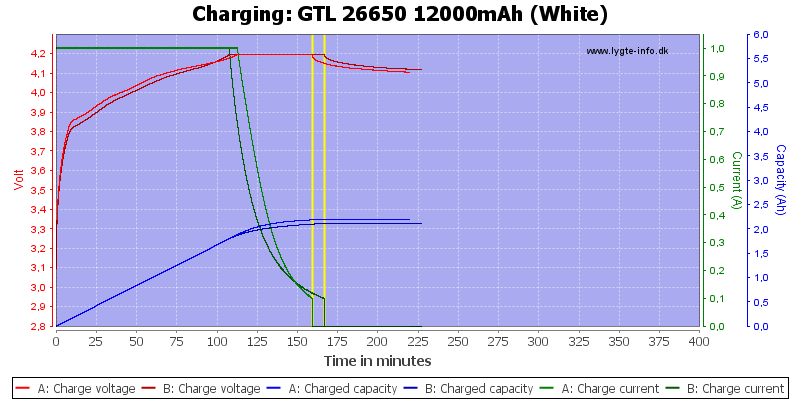 Conclusion



These cells where never going to be anywhere near the rated capacity, instead they have less capacity than most other 26650 cells.

I will call them bad cells.





Notes and links



How is the test done and how to read the charts
How is a protected LiIon battery constructed
More about button top and flat top batteries
Compare to 18650 and other batteries