Golisi IMR18650 2600mAh S26 (Black)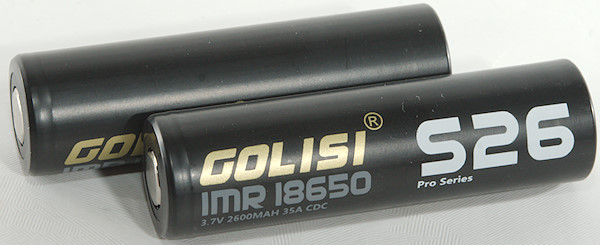 Official specifications:
Battery type: IMR 18650 high drain battery, Pro series
Apply to: e-Cigs
Nominal capacity: 2600mAh
Constant current: 35A
Nominal voltage: 3.7V
Discharging cut-off voltage: 2.5V
Charging cut-off voltage: 4.20±0.05V
Internal Resistance: 11mOhm
Safety protection: Based on UL1642 standard, no leaking or explosion in extreme tests of over charging, short circuit, over discharging, high temperature
Standard charging current: 2.5A~4A. 2A is recommend to extend battery life
Fully charged time: Down to 1.3 hours (with GOLISI charger , 2A output?
Cycle times: >800
Operate temperature: Charging (0 ~ 45°C), Discharging (-20 ~ 60°C)
Certificates: CE, ROHS, FCC, MSDS, UN38.3
Storage condition: Room temperature, dry place



A 18650 high current battery.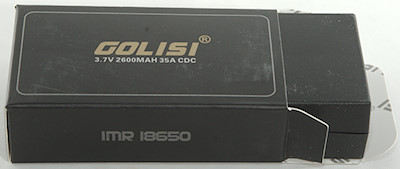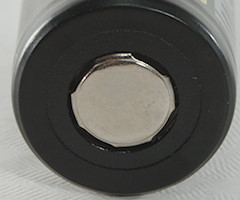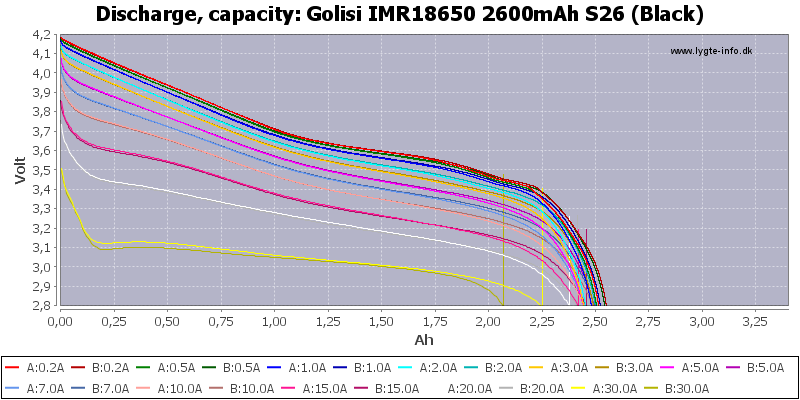 The two cells are fairly well matched in capacity, but not completely, they handle high current discharges up to 20A with nearly constant capacity, but at 30A the output voltage is low and the capacity drops significantly.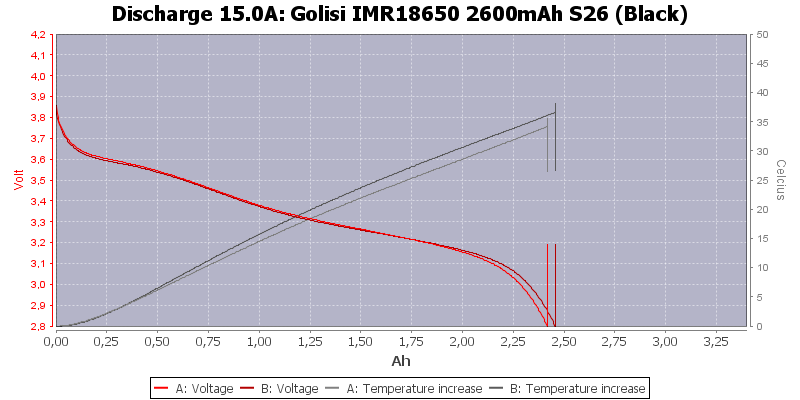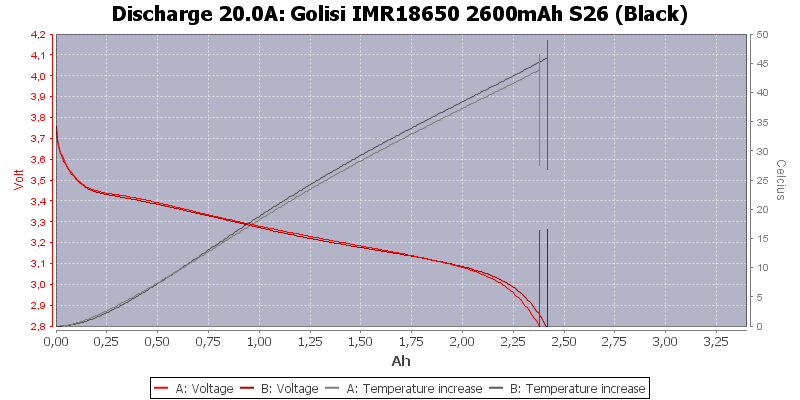 The batteries gets hot at 20A, but within the acceptable level.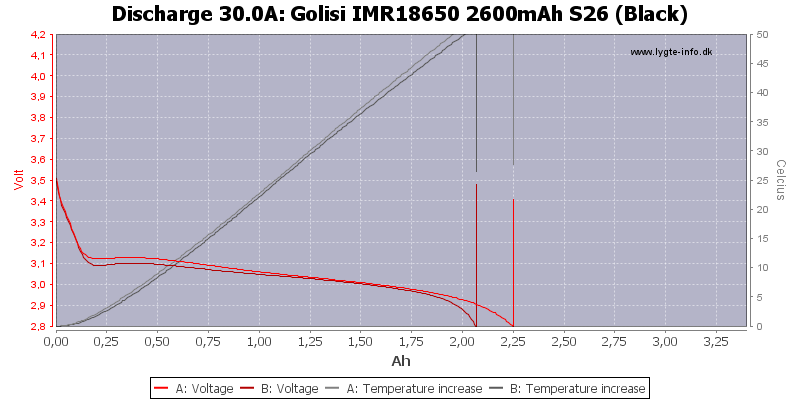 The temperature is very high at 30A, that is bad for the cell.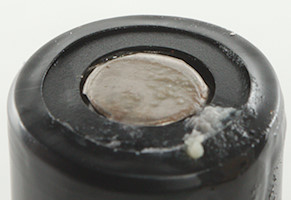 A extra look at the cell confirms it got damaged, it vented due to the high temperature.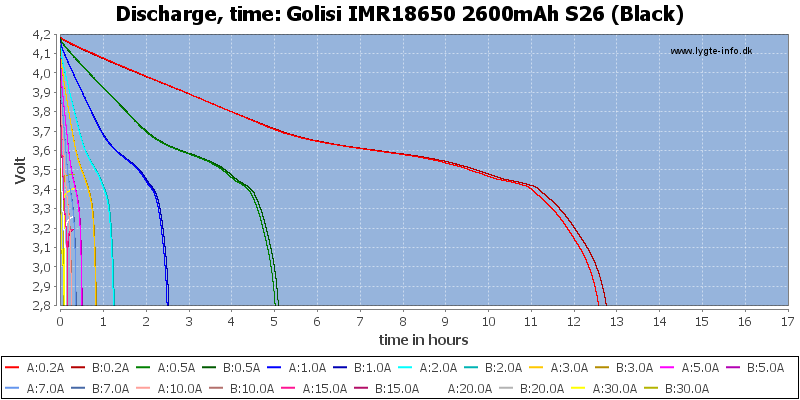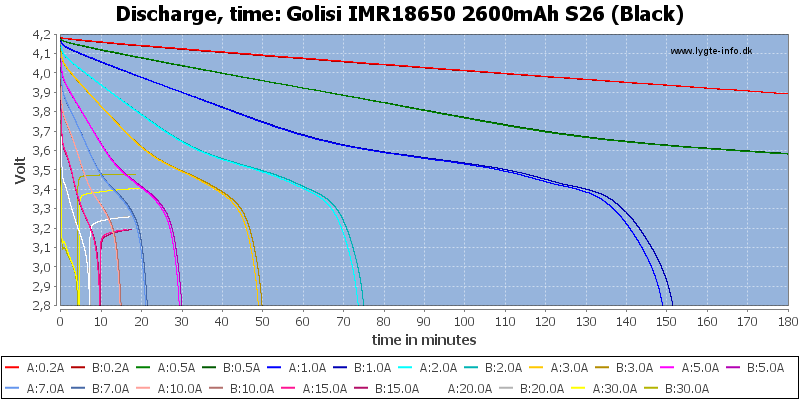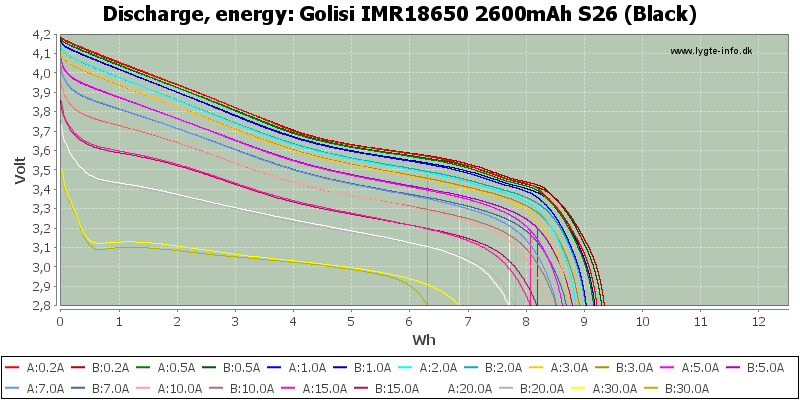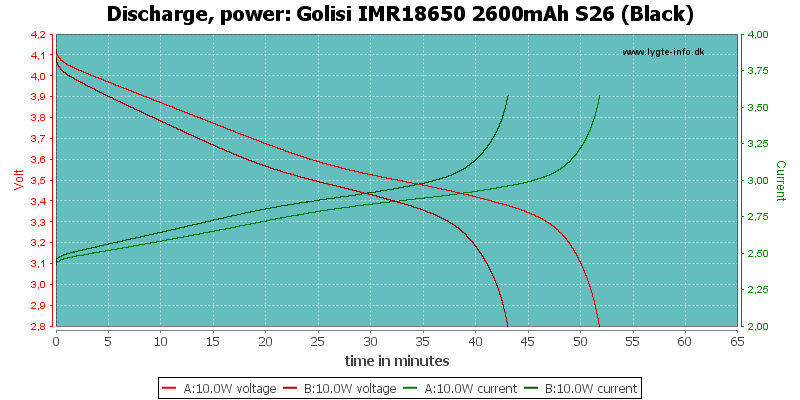 This curve is done after the first test and the damaged battery has reduced performace.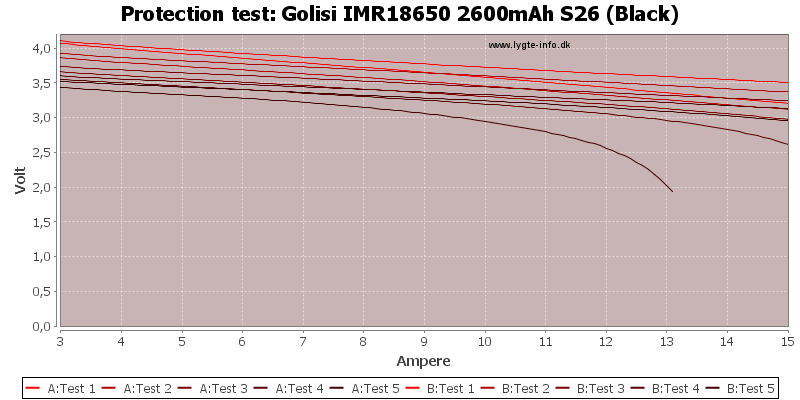 Here the difference between the two cells are again significant, one measures 0.04ohm and the other 0.08ohm,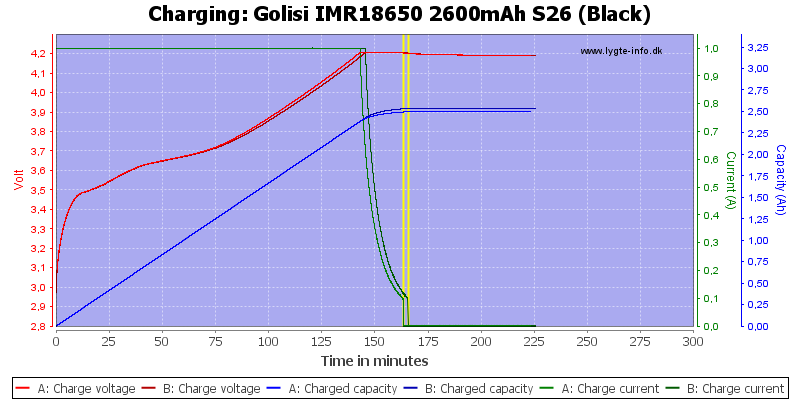 Conclusion



A acceptable high current cell, but the 35A rating is too high.





Notes and links



The batteries was supplied by Golisi for review.

How is the test done and how to read the charts
How is a protected LiIon battery constructed
More about button top and flat top batteries
Compare to 18650 and other batteries