Golisi IMR18650 3000mAh G30 (Gold)



Official specifications:
Nominal capacity: 3000mAh
Constant current: 25A
Nominal voltage: 3.7V
Discharge cut-off voltage: 2.75V
Charging cut-off voltage: 2.20 +/- 0.05V
Internal impedance: 30mOhm
Standard charging current: cc/cv <=2A
Size: Diameter: 18mm, Height: 65mm
Net weight: 46g
Cycle times: >800
Operating temperature: Charging: 0°C ~ 45°C, discharging: -20°C ~ 60°C
Storage temperature: Room temperature or below.



This is a high current 18650 with fairly high capacity.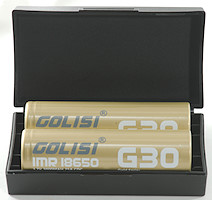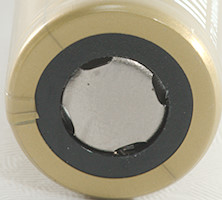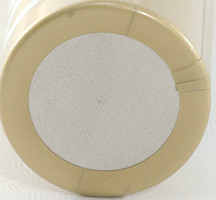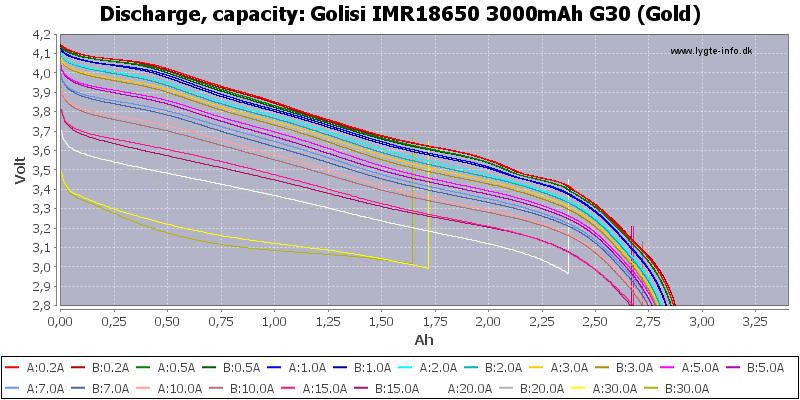 The battery handles up to 15A nicely, the two cells tracks very fine.




At 15A the cell gets fairly hot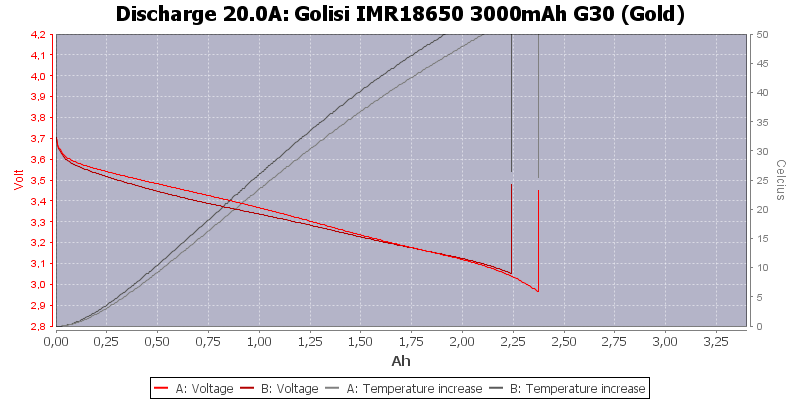 At 20A I had to stop the discharge due to temperature.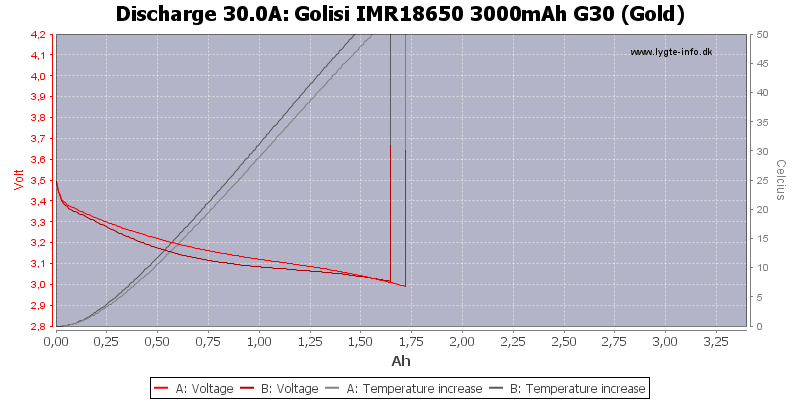 And also at 30A.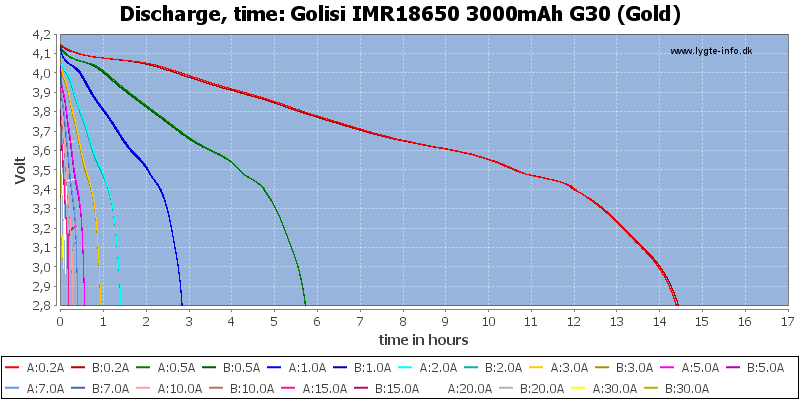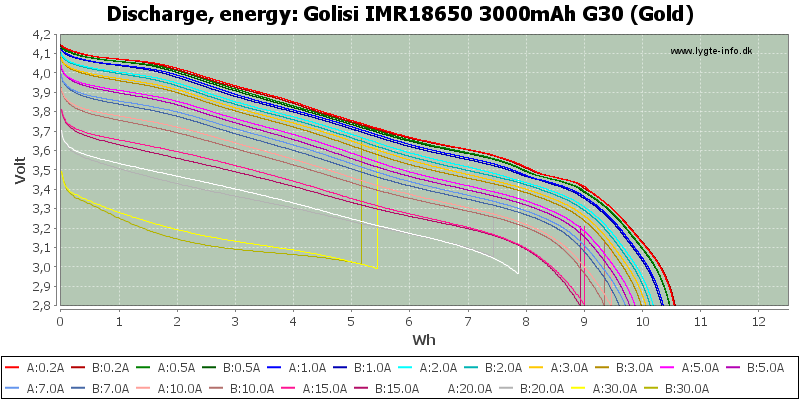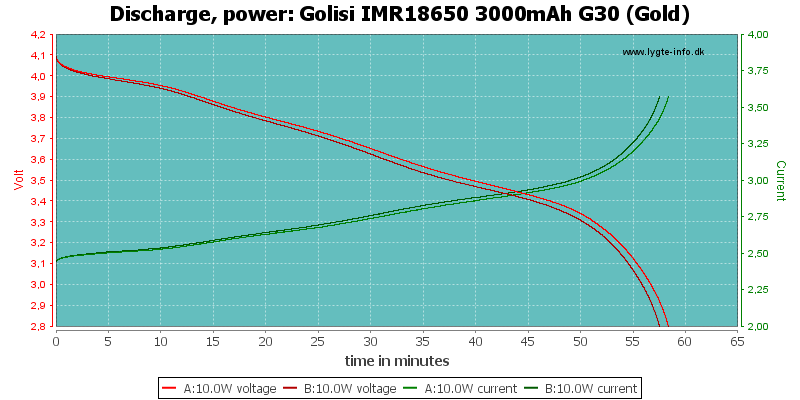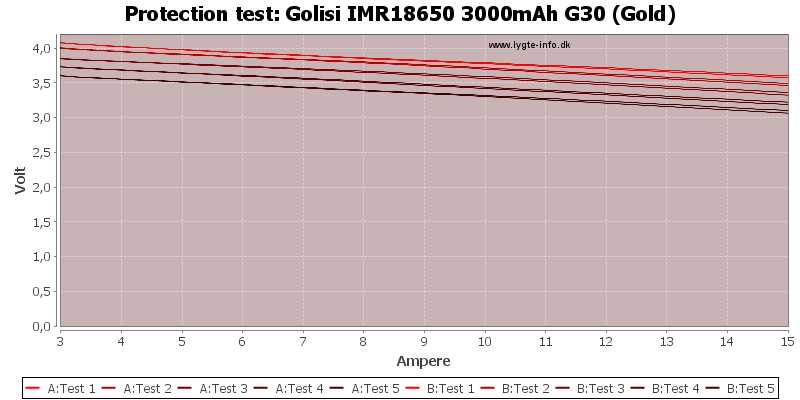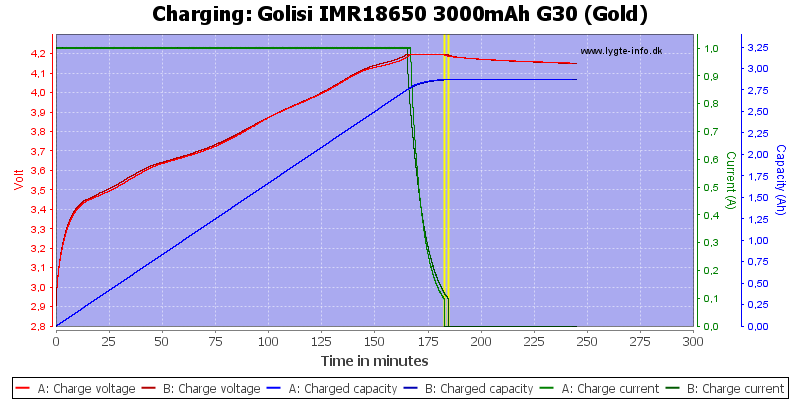 Conclusion



The cell can handle a good amount of current and has good capacity, but rating the cell for 25A continuous discharge is a optimistic.
I will call it a good high cell.





Notes and links



The batteries was supplied by Golisi for review.

How is the test done and how to read the charts
How is a protected LiIon battery constructed
More about button top and flat top batteries
Compare to 18650 and other batteries