Golisi IMR18650 3000mAh S30 (Black)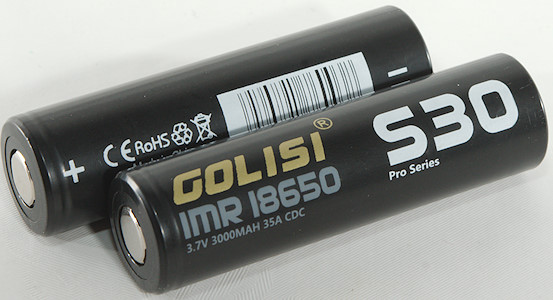 Official specifications:
Size: 18 x 65mm
Capacity: 3000mAh
Constant Current: 35A
Nominal Voltage: 3.7V
Charging cut-off voltage: 4.20±0.05V
Discharge cut-off voltage: 2.75V
Internal resistance: 20mOhm
Standard charging current: cc/cv(<=2A)
Cycle times: >800
Operate temperature: Charging: 0°C ~ 45°C), Discharging: -20°C ~ 60°C



This is a high current and high capacity 18650 cell.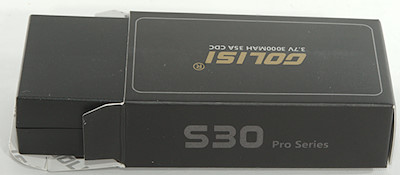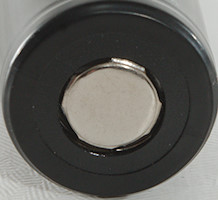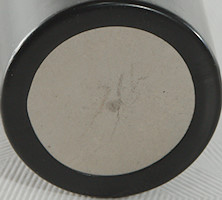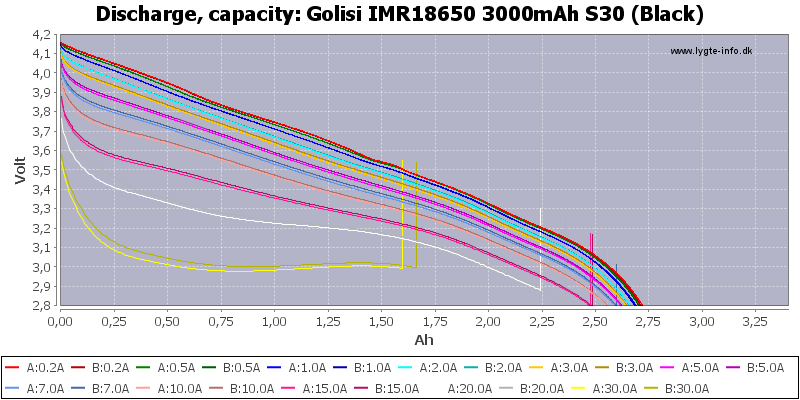 The discharge curves tracks nicely and the battery can deliver up to 15A with nearly constant capacity.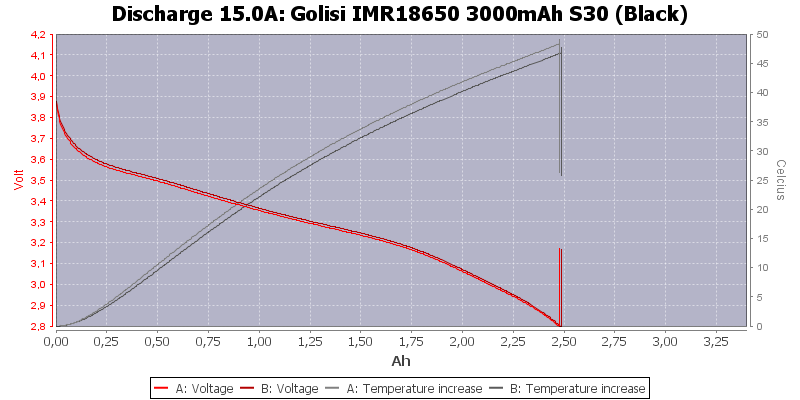 I stopped the 20A discharge due to temperature.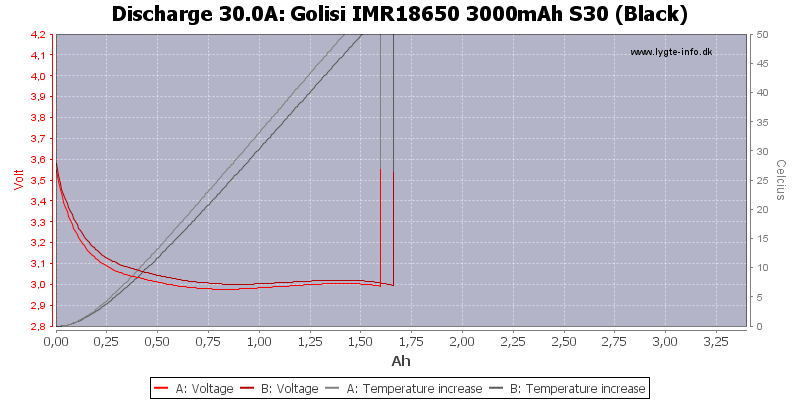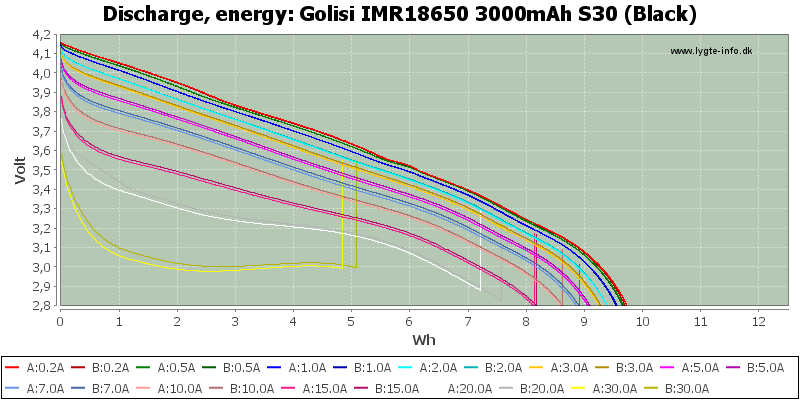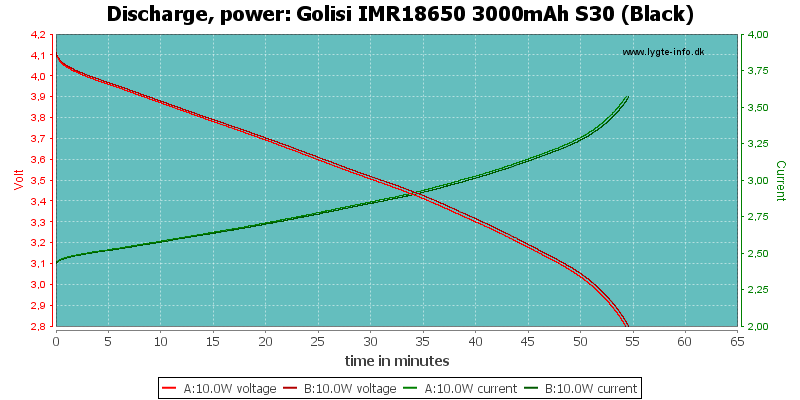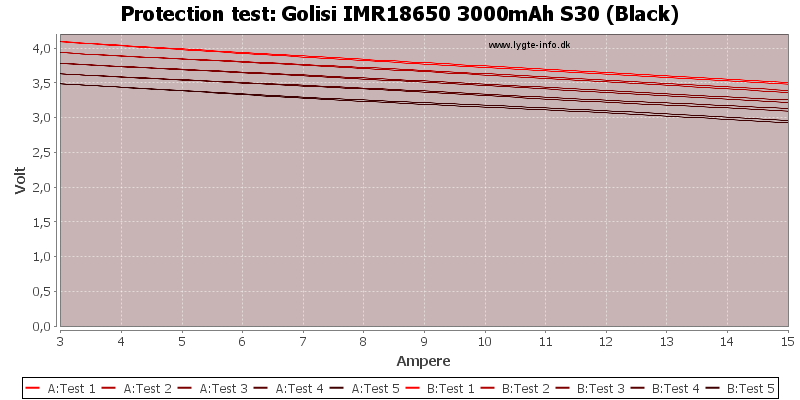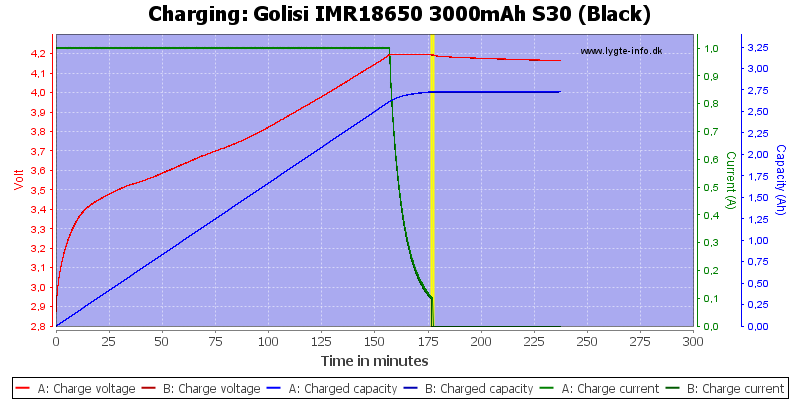 Conclusion



This is fairly good high current cell, but 35A is too high continuous rating, it is more like 15A range.





Notes and links



The battery was supplied by Golisi for review.

How is the test done and how to read the charts
How is a protected LiIon battery constructed
More about button top and flat top batteries
Compare to 18650 and other batteries