Gpower IMR18350 700mAh (Purple)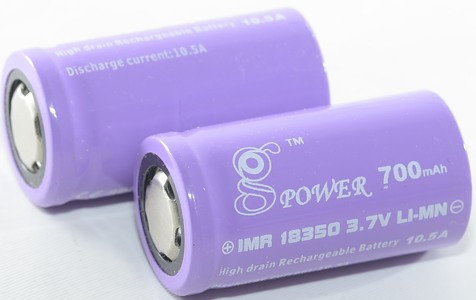 Official specifications:
Battery Capacity (FastTech Tested): 708.8 mAh
Battery Capacity (Mfg Rated): 700 mAh
Battery Chemistry: IMR - LiMn
Battery Feature: Rechargeable
Battery Form Factor: IMR 18350
Battery Rated Voltage: 3.7 V


This is a high current 18350 cell.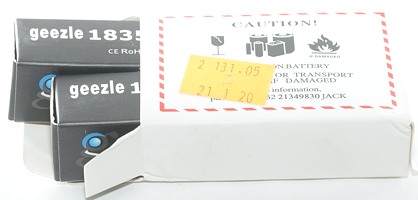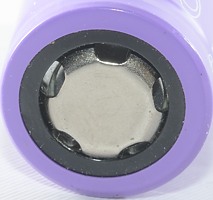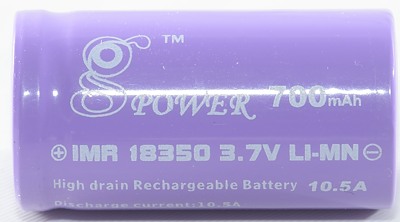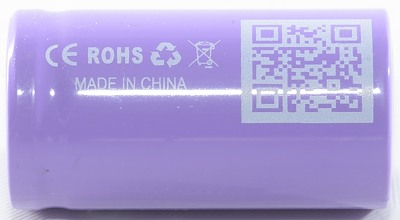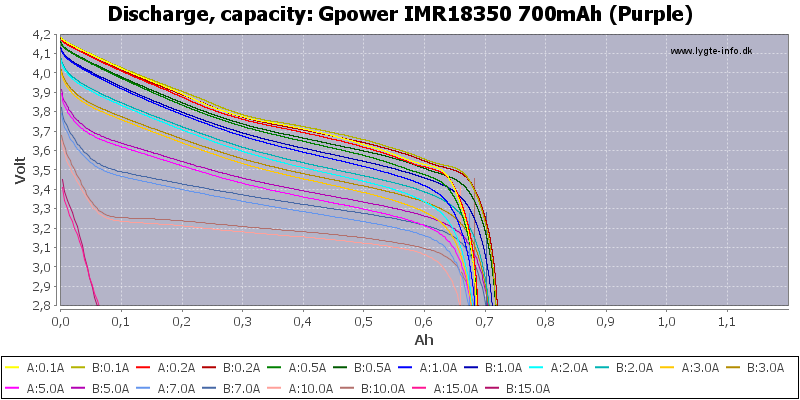 There is a small capacity difference between the cells, i.e. they cannot be used in series.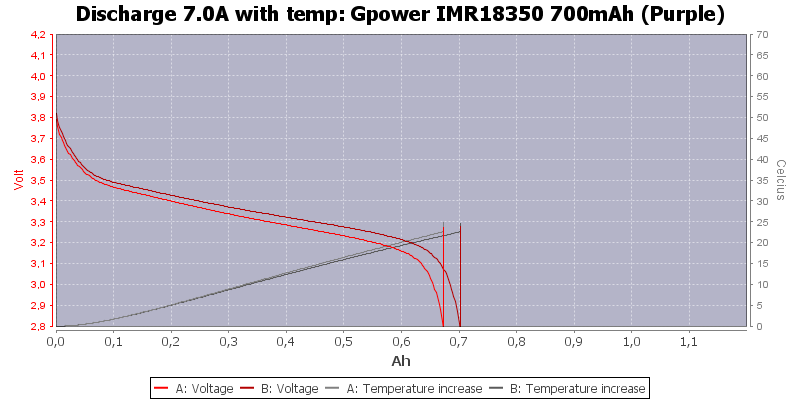 As is usual the case with small cells, the temperature stays reasonable. They mau be very hot inside, but the heat do not have time to move out.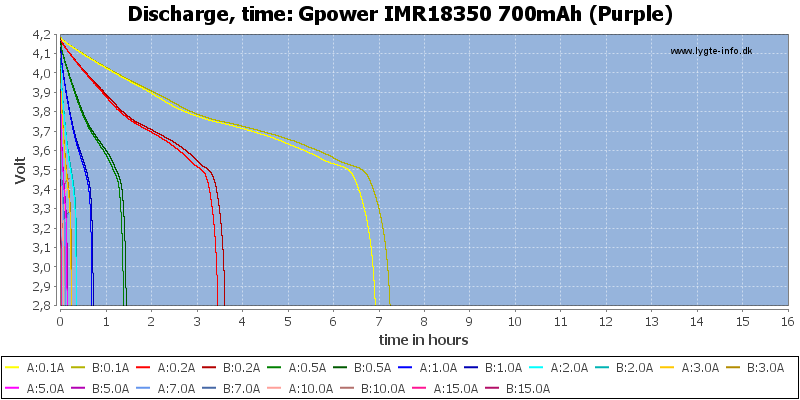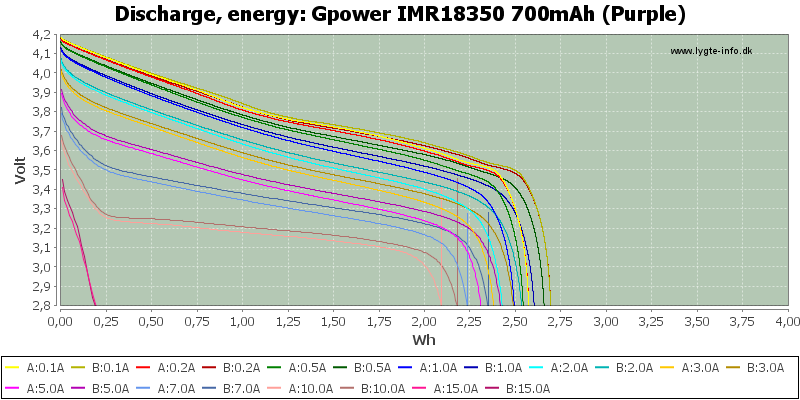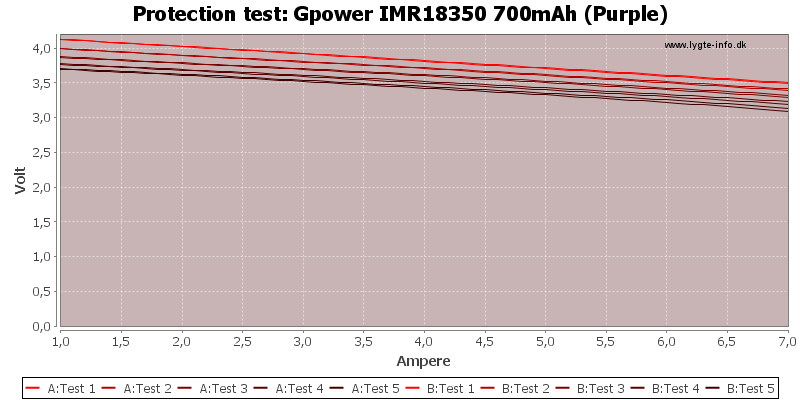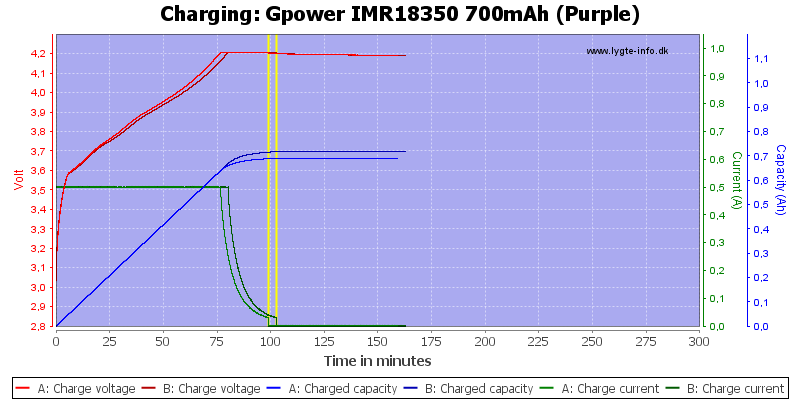 Conclusion



The cell has good high current capability, but like all 18350 high current cells the capacity is fairly low.
For stand alone usage it looks fairly good.




Notes and links



How is the test done and how to read the charts
How is a protected LiIon battery constructed
More about button top and flat top batteries
Comparison to other LiIon batteries