Imalent 18650 3000mAh MRB-18P30 (Blue-black)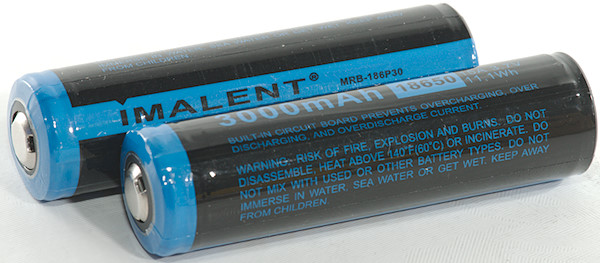 Official specifications:
Brand: Imalent
Type: Battery
Battery: 18650
Battery Type: Lithium-ion
Head Type: Button Top
Rechargeable: Yes
Protected: Yes
Voltage(V): 3.7V
Charge Current: 0.5A
Max. Charge Current: 1A
Max. Discharge Current: 15A



This is a battery with good capacity and good current capability.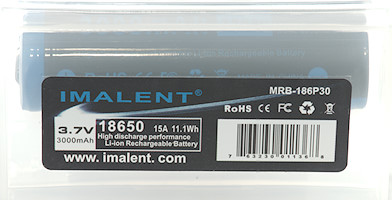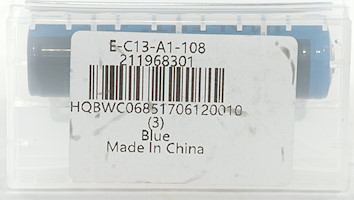 The discharge curves tracks nicely, the battery can handle 10A and gets a bit hot at 15A.
20A is too much and the protection circuit disables the discharge.




The overload protection disables the batteries here.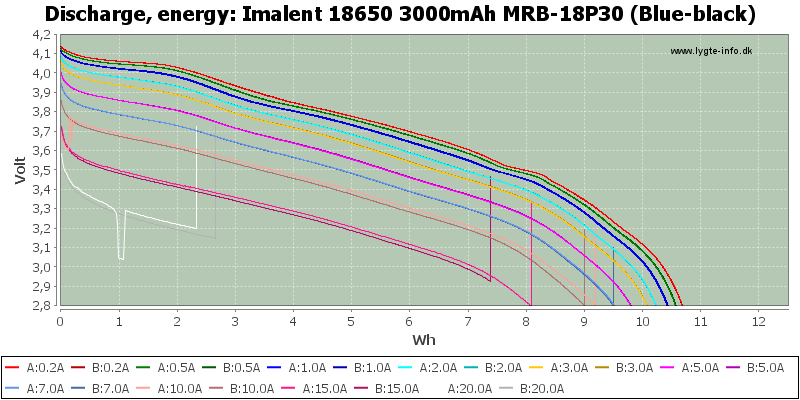 Because I only test up to 15A in this test I did not trip the overload protection.





Conclusion



The battery quality is good for this battery, but as usual the protection will reduce the high current performance.





Notes and links



How is the test done and how to read the charts
How is a protected LiIon battery constructed
More about button top and flat top batteries
Compare to 18650 and other batteries