Imren IMR18650 3000mAh (Purple)


Official specifications:
Model: 18650
Capacity: 2500mAh
Nominal voltage: 3.7V
Weight: 50g
Length :65.11mm
Diameter: 18.19mm
Material: Li-Mn
Max. Discharge rate: 40A
Continuous Discharge rate:32A



A high current and high capacity cell from Imren.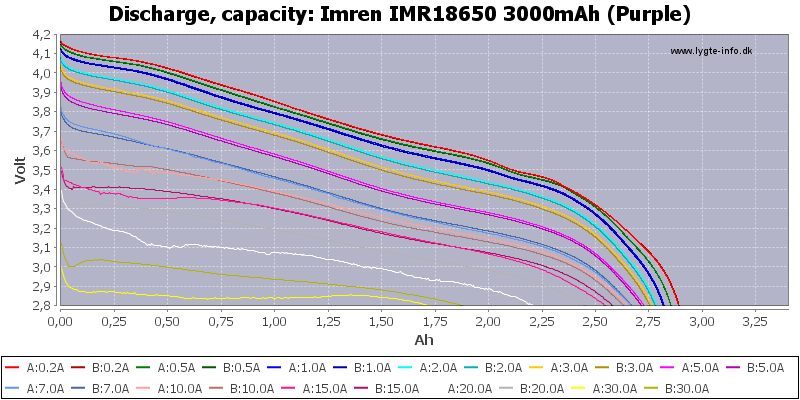 The curves looks very good up to 15A, one cell do also have a good 20A curve.
At 30A the cell has trouble and needs to heat up, before it can deliver the current, the output voltage is also rather low.
The white and yellow line may be a problem with my test station (bad connection).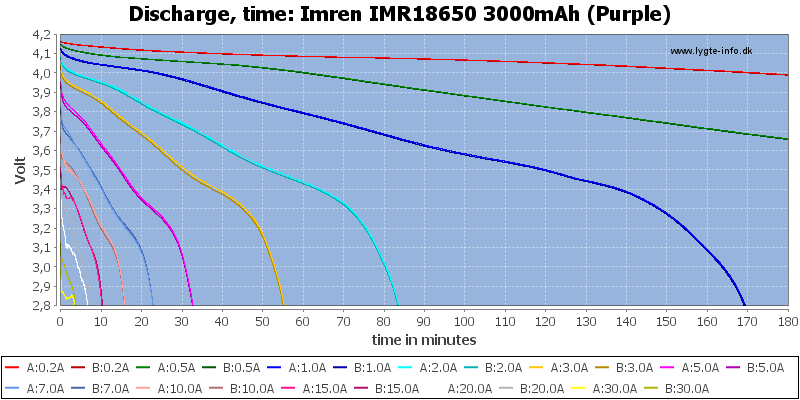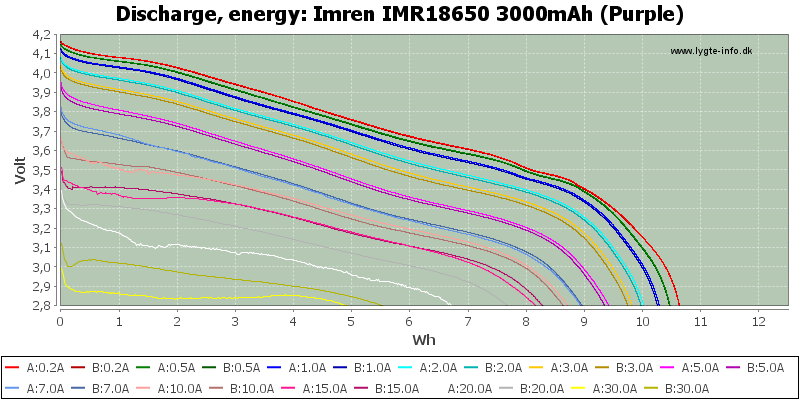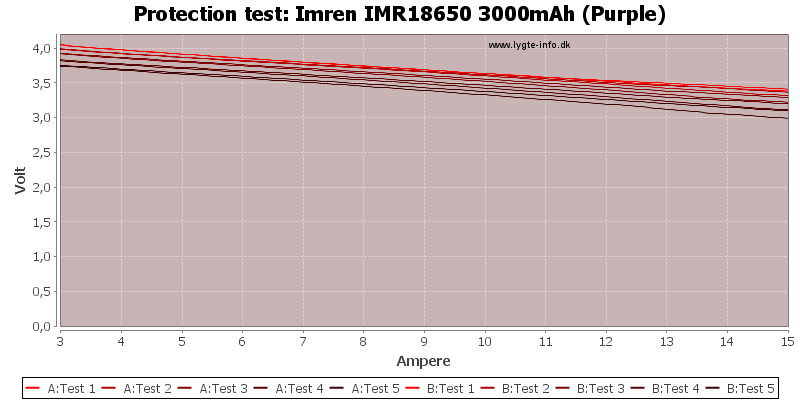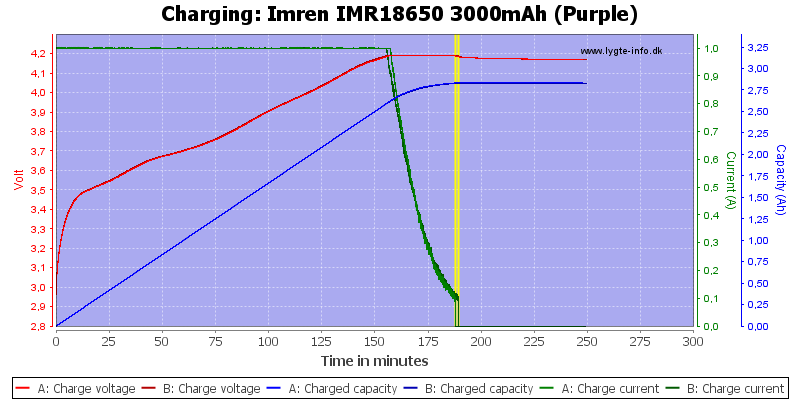 Conclusion



These cells has good performance up to 15A and can handle 20A.





Notes and links



The battery was supplied by Imren for a review.
Because Imren changed the wrapper after they shipped the batteries to me, the above pictures are taken by Imren.

How is the test done and how to read the charts
How is a protected LiIon battery constructed
More about button top and flat top batteries
Compare to 18650 and other batteries