Keeppower 18650 3000mAh (Black)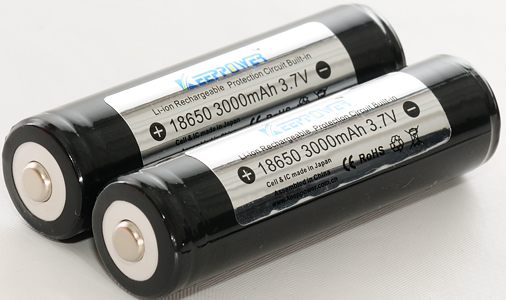 Official specifications:
18650 3000mAh Protected Rechargeable Battery
Min Capacity: 2900mAh
Typical Capacity: 3000mAh
Normal Voltage: 3.7V
Quality Lithium Ion rechargeable cell
In Built Safety Circuitry
Maximum capacity and reliability
High Discharge Rate (Max 2C)
Protection Circuit (Against overcharge, over discharge, over current and short-circuit.)
4.2 volts max voltage and 3.6-3.7 volts nominal voltage


The battery uses a cell that can be charged with up to 4.35 volt, but due to the protection this was not possible to test. I could only use 4.3 volt.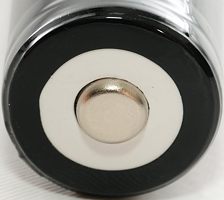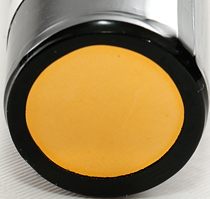 The capacity matches very nicely on these batteries, due to the lower charge voltage the capacity is only 2700mAh.
The battery keeps a high voltage.




Not many chargers can charge this battery to 4.3 volt, but a few hobby chargers can be adjusted to 4.3 volt.





Test with 4.2 volt charging






Using the common 4.2 volt charge voltage does reduce the capacity further.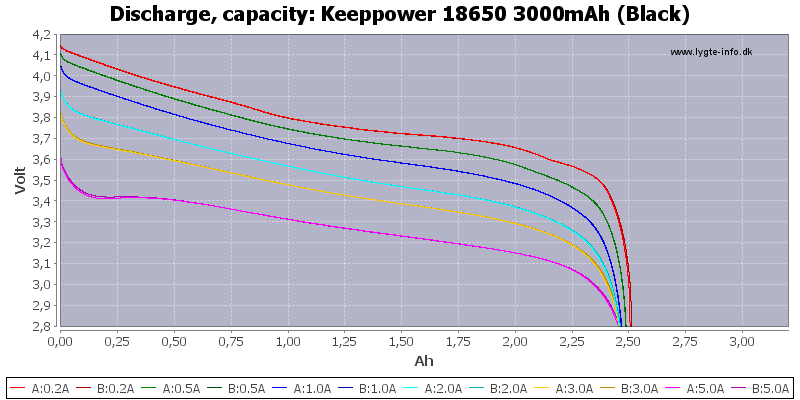 When using a lower charge voltage, the battery voltage will also be lower.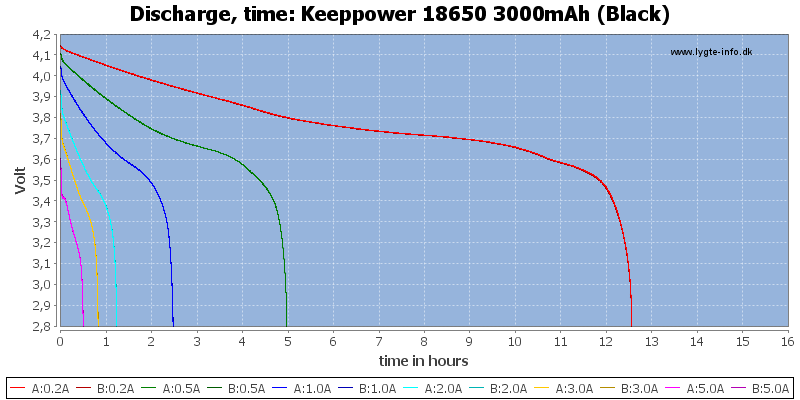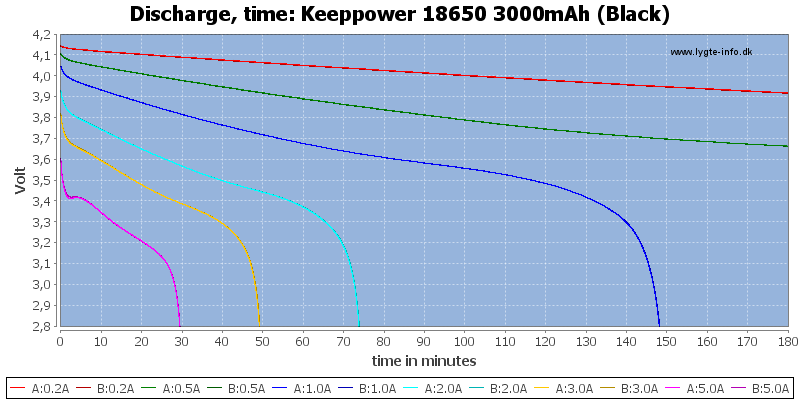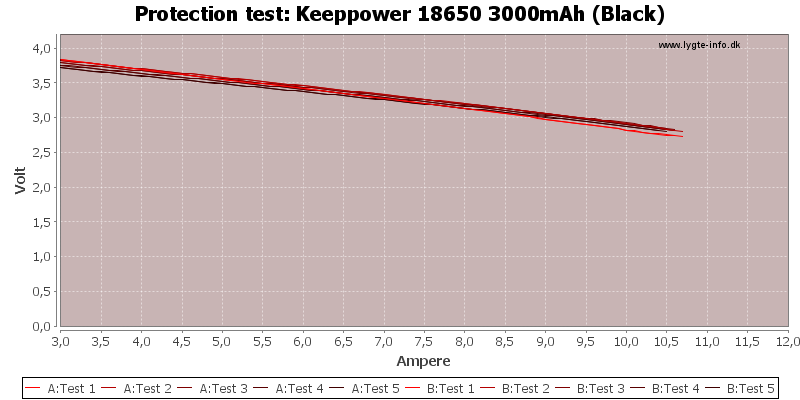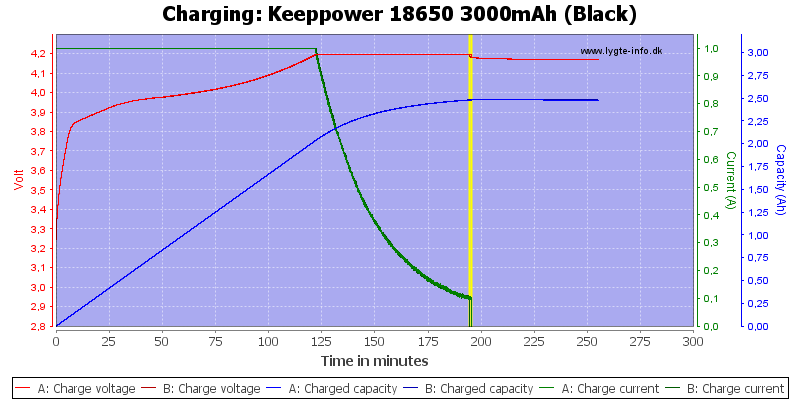 Test with 4.35 volt charging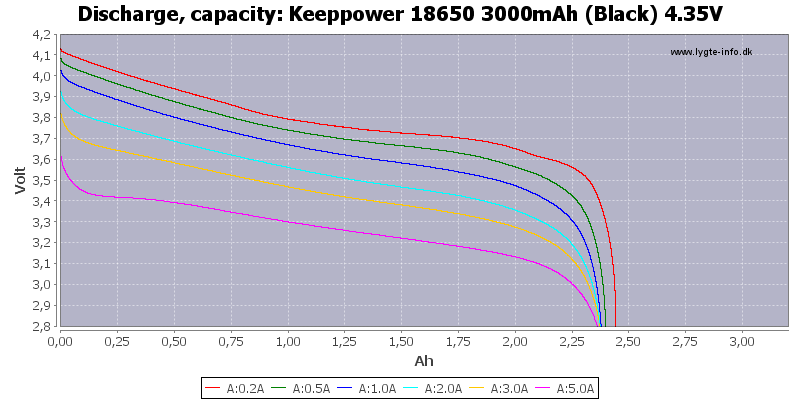 Using 4.35 volt as charge voltage did not increase the capacity of the battery, a look at the charge curve explains why.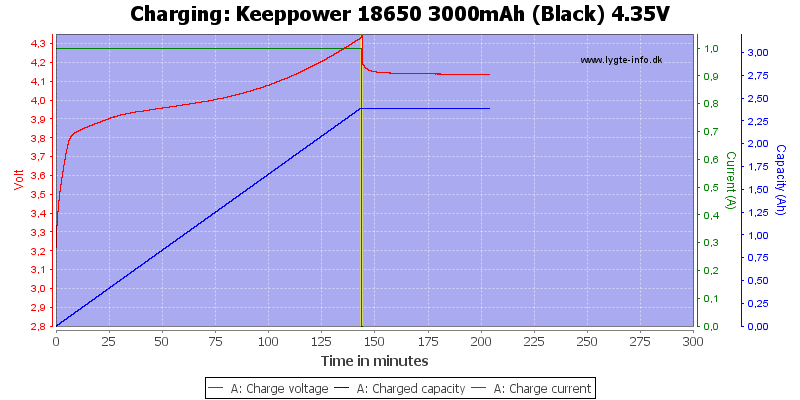 The battery has a over voltage protection circuit and this circuit is not for 4.35 volt cells, i.e. the charge is stoppend when the battery reach 4.34 volt and the CV phase is missing. Using a charge voltage of 4.3 works much better.





Conclusion



The batteries works fine, but due to the protection, it is impossible to get the full capacity. The requirement for a special charger to get the some benefit of the battery, does reduce the usefulness of it. Using it with a 4.2 volt charger negates any benefit of the higher voltage and capacity.
I will only rate them as good (With another protection it would have been "very good").





Notes and links



Keeppower is a OEM manufacturer, i.e. many of the batteries they produce is sold with other names on them.

The batteries was supplied by Keeppower for review.

How is the test done and how to read the charts
How is a protected LiIon battery constructed
More about button top and flat top batteries