Keeppower 18650 3200mAh P1832U (Blue-white) 2020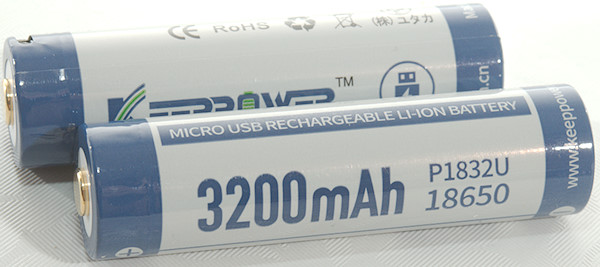 Official specifications:
Protected 18650 Li-ion Rechargeable Battery
Minimum Capacity: 3100mAh
Typical Capacity: 3200mAh
Normal Voltage: 3.6V
Standard Continuous Charging Current: 750mA (by USB), 1A (by li-ion battery charger)
Maximum Continuous Discharging Current: 8.0A
In Built Safety Circuitry
Protection Circuit (Against over charge, over discharge, over current and short-circuit.)
Charge voltage: 4.20V maximum voltage and 2.50V cut-off voltage (by li-ion battery charger), 5.0V (by USB)
Over 500 charge-discharge cycles


A fairly high capacity protected 18650 that can be charged from USB.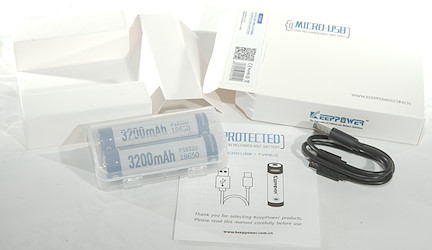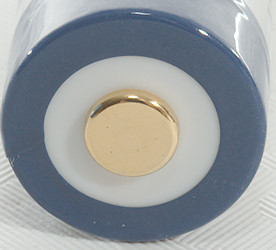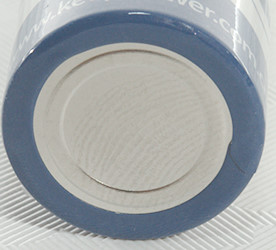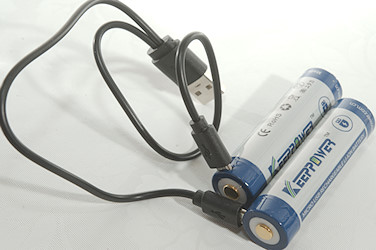 The battery box includes a dual USB charge cable.




The two cells tracks very nicely and can also deliver the rated 8A, the protection triggers at about 15A.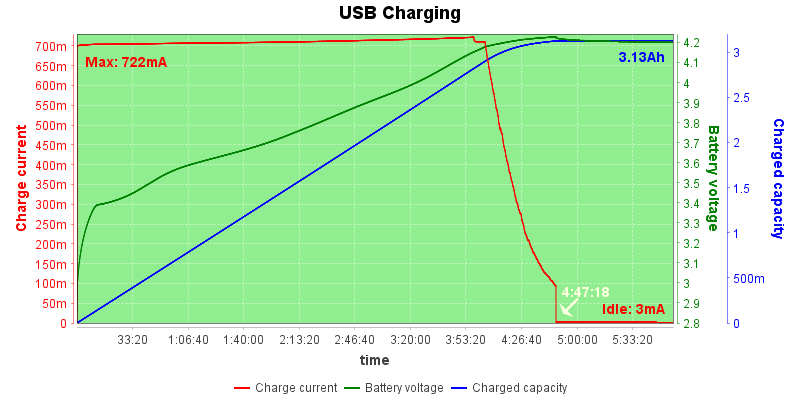 Conclusion



A good protected battery with decent capacity, the USB charging can be useful on the go or if you only have a few 18650 batteries.





Notes and links



The batteries was supplied by Keeppower for review.

How is the test done and how to read the charts
How is a protected LiIon battery constructed
More about button top and flat top batteries
Graphical comparison to 18650 and other batteries
Table with all tested LiIon batteries