Keeppower 18650 3500mAh (Black) 2015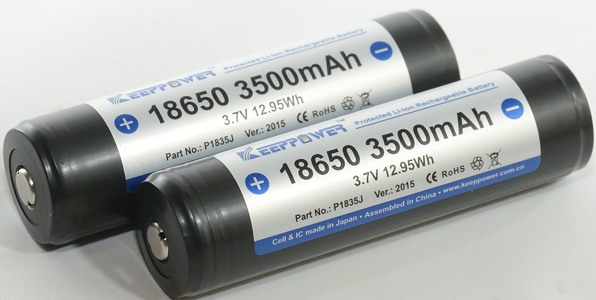 Official specifications:
Capacity min.: 3400mAh
Capacity typ.: 3500mAh
Nominal voltage: 3.70V
Charge voltage: 4.20+/-0.05V
Standard discharge cut-off voltage: 2.50V
Standard charge current: 1000mA
Charge termination current: 50mA
Standard discharge current: 3400mA
Max. continuous discharge current: 8A


This is a protected high capacity cell.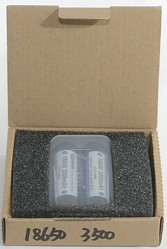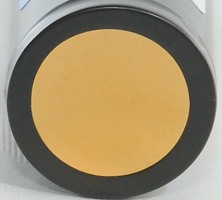 Very nice curves with good tracking. On one of the cells the overload protection trips during a 7A discharge.
My result is below rated capacity, some of the reason is probably because I terminate charge a bit early (100mA instead of 50mA) and do not discharge to 2.5 volt, only to 2.8 volt.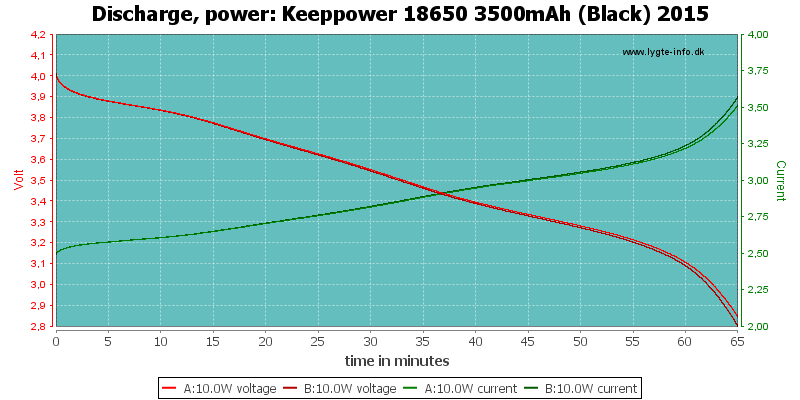 Conclusion



This cell has about the same capacity as a 3400mAh cell, but handles load a bit better.
I will rate this cell very good.





Notes and links



The batteries was supplied by Keeppower for review.

How is the test done and how to read the charts
How is a protected LiIon battery constructed
More about button top and flat top batteries
Compare to 18650 and other batteries