LFP18650E 1500mAh LiFePO4 (Violet)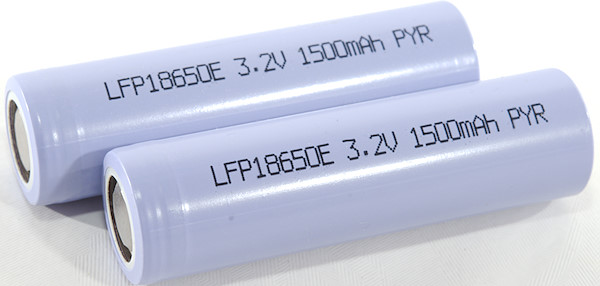 Official specifications:
Voltage: 3.2V (limit voltage:2.0-3.65V)
Capacity:1400-1500mah
Cycle times: about 800
Brand new Lithium Ion batteries,used for laser pointer,torch flashlight,and other electronics.
Size:18650 battery (18*65mm)
Max discharge current: 2-3C (Continous discharge 1-2C)
Max charge current: 1C



This is LiFePO4 batteries, they have lower voltage and another discharge characteristic than the usual LiIon batteries.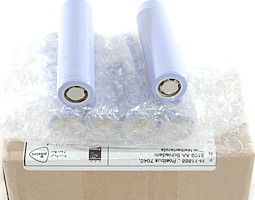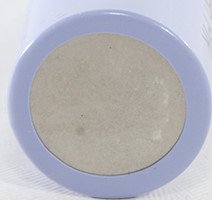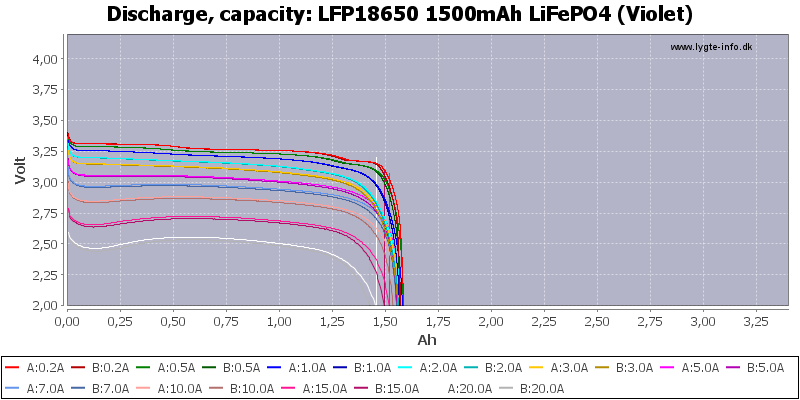 These types of LiIon have a very flat discharge and considerable less capacity than normal LiIon batteries.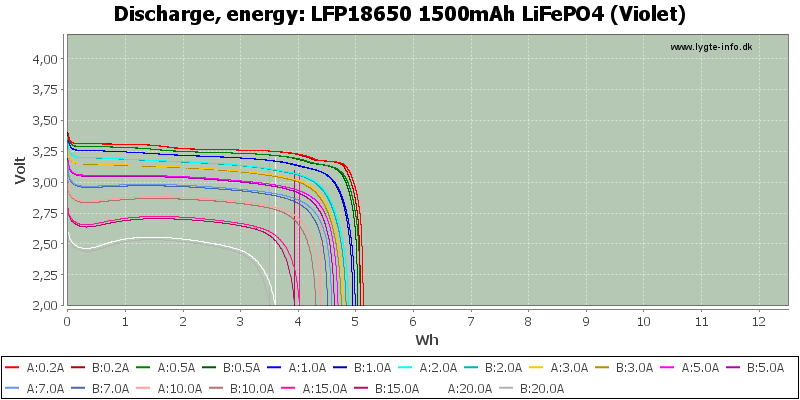 Conclusion



These batteries looks like good LiFePO4 cell with rated capacity.





Notes and links



How is the test done and how to read the charts
How is a protected LiIon battery constructed
More about button top and flat top batteries
Compare to 18650 and other batteries