LG 20650 HG6 3000mAh (Blue)


Official specifications:
Max. continuous discharge current: 30A
Nominal capacity: 3000 mAh
Nominal voltage: 3.6 V
Discharge end voltage: 2.0 V
Charging voltage: 4.20 +/- 0.05 V (Some say 4.35V)
Standard charging current: 1500 mA



This is a high current cell with slightly larger diameter than 18650 cells.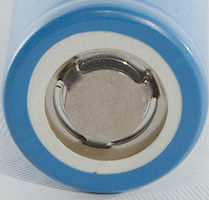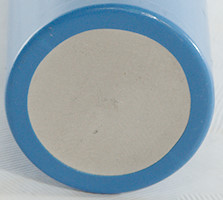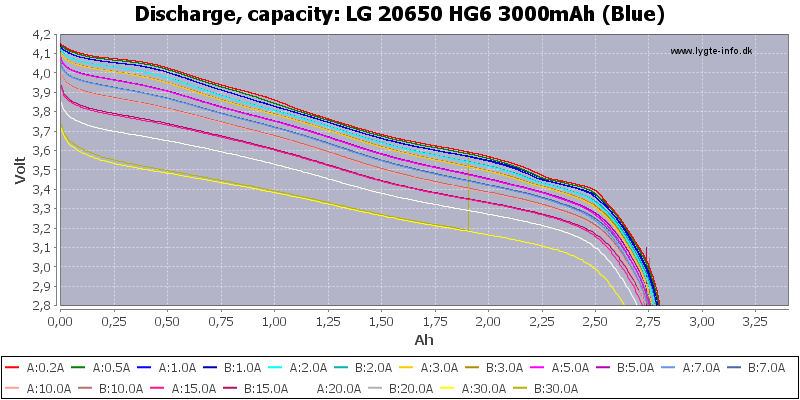 The discharge curves tracks nicely, but I do not get rated capacity, it may be because I do not discharge to 2V or it might be because the batteries must be charger to 4.35V for full capacity.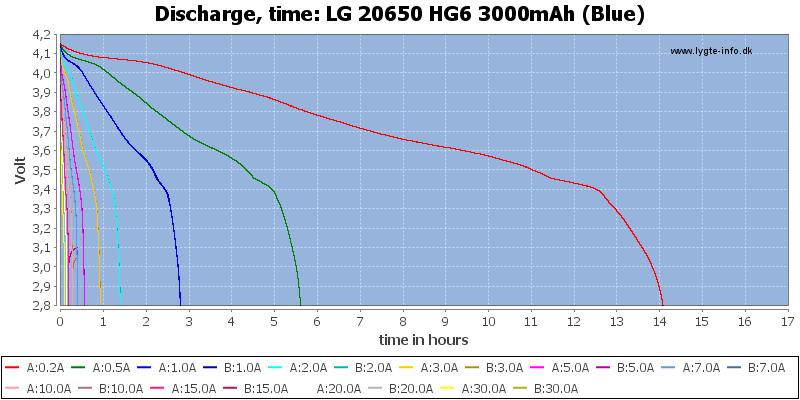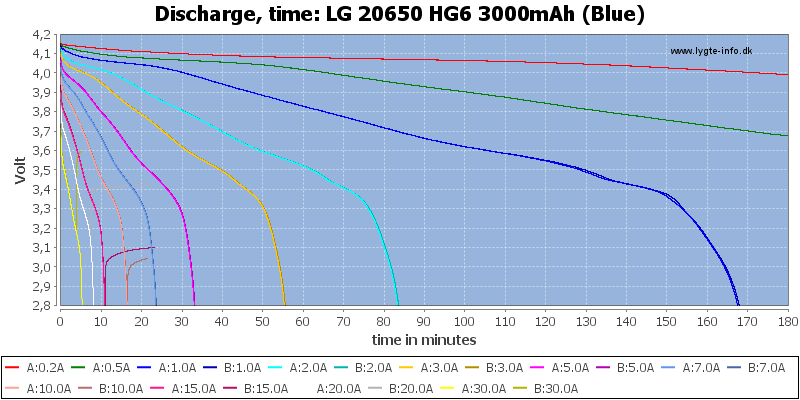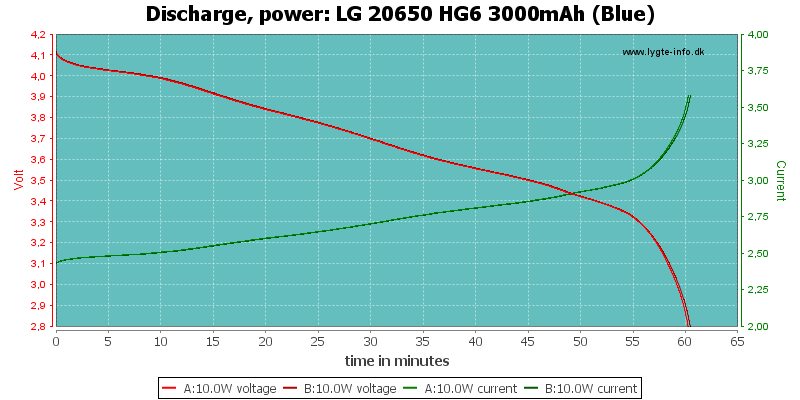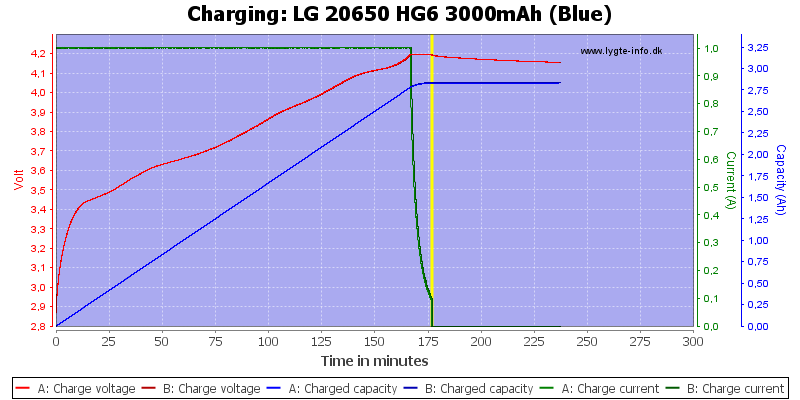 Conclusion



This is the smallest of the newer larger cells and it do well for its side.





Notes and links



Vapcell told me that I was missing some cells in my comparator and they would be happy to supply them.

How is the test done and how to read the charts
How is a protected LiIon battery constructed
More about button top and flat top batteries
Compare to 18650 and other batteries
Compare to 26650 and other batteries