LG 21700 M50T 5000mAh (Gray)


Official specifications:
Nominal energy: 18.20 Wh
Minimum energy: 17.60 Wh
Minimum capacity: 4850mAh
Nominal voltage: 3.63V
Standard charging current: 1,455A
Max charging current: 3.395A
Charging voltage: 4.2V
Charge interrupt current: 50 mA
Max discharge current: 7.275A
Switch-off voltage: 2.5V
Weight: 68 ± 1 g
Protected: No.
Rechargeable: Yes
Dimensions: 21.1mm x 70.2mm



This is a high capacity 21700 cell with about 5000mAh, the cell is not for high current.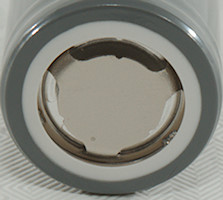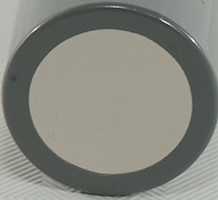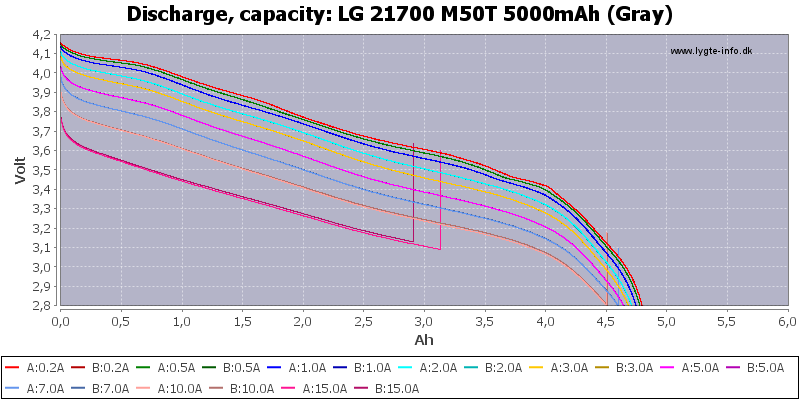 The two cells are well matched.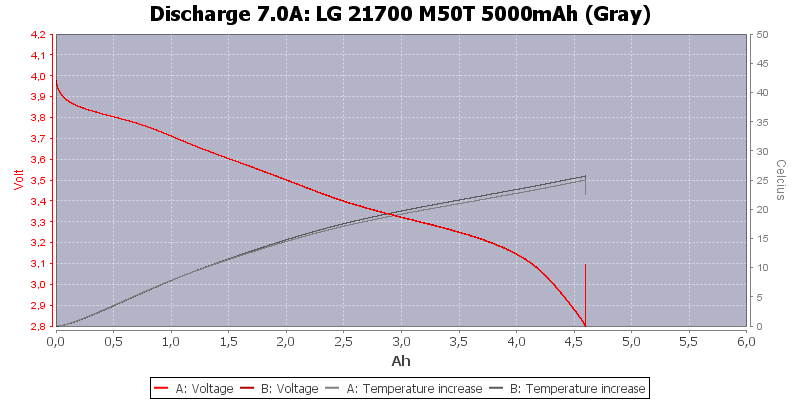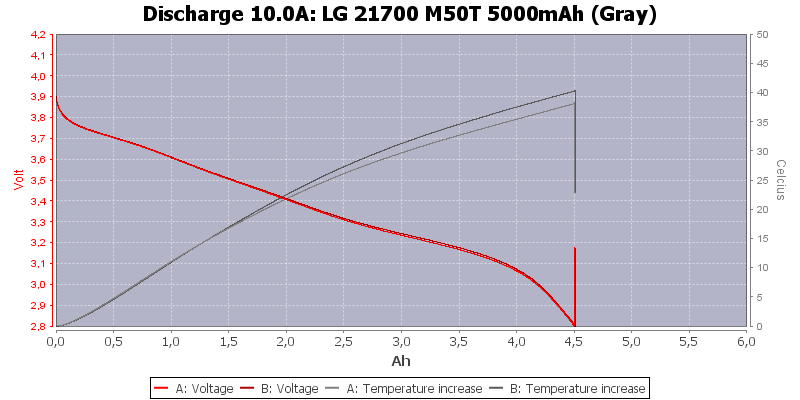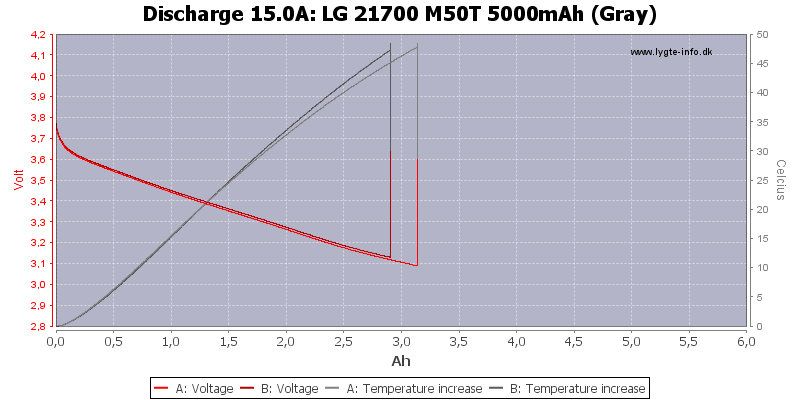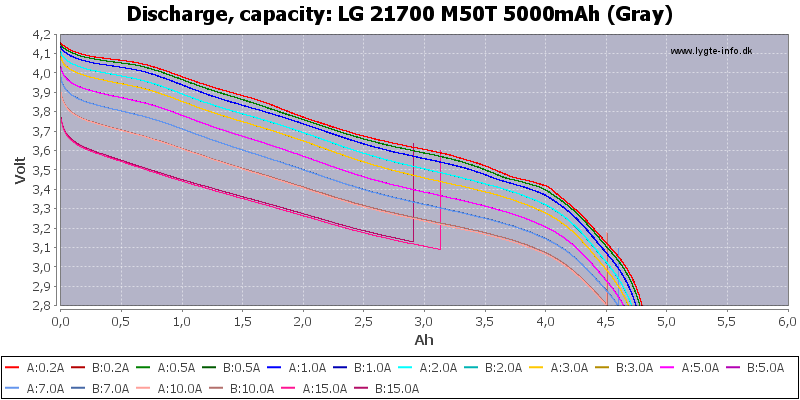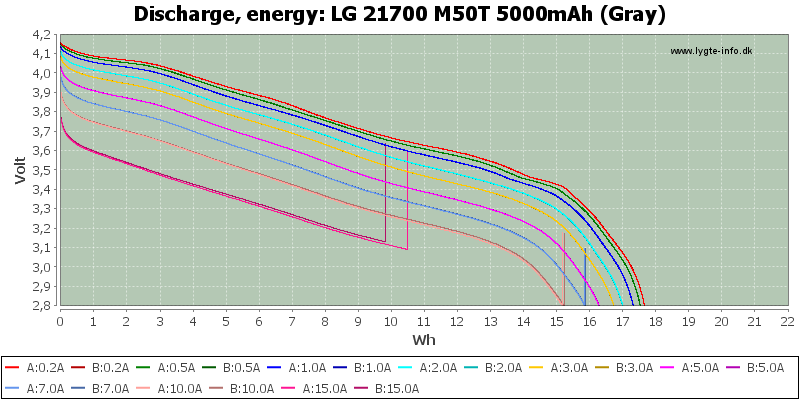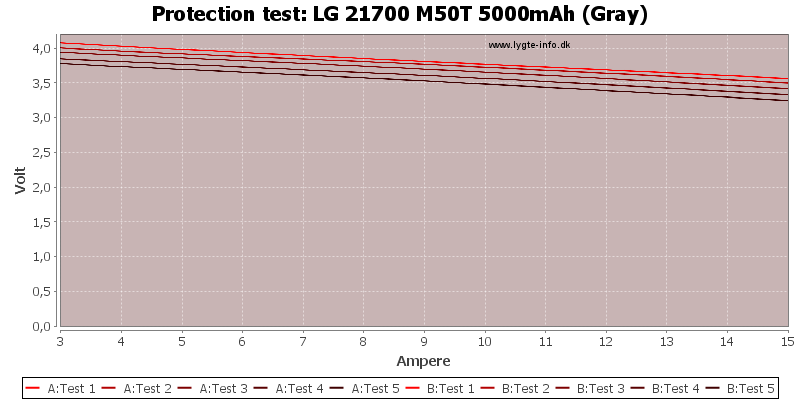 Conclusion



This is a very good high capacity cell, but I got slightly less capacity compare the M50.





Notes and links



How is the test done and how to read the charts
How is a protected LiIon battery constructed
More about button top and flat top batteries
Graphical comparison to 18650 and other batteries
Table with all tested LiIon batteries