MBI Nuke 18650 1500mAh Test (Blue)



This is not a official battery yet, but one MBI is considering as a 18650 Nuke battery for his custom flashlights (I am wondering about what type of flashlight needs this battery).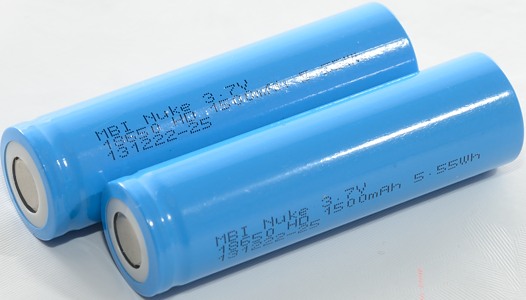 Official specifications:
MBI Nuke 18650 - Blue
Capacity: 1500mAh
Max Discharge: 10C
Max Peak Discharge: 18A (30sec)
Life/Cycles: 150


The battery is a fairly low capacity battery, that can deliver a lot of current.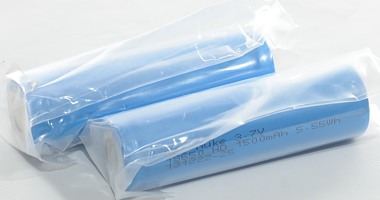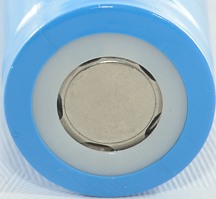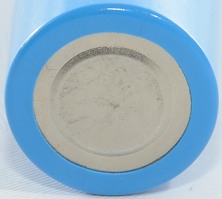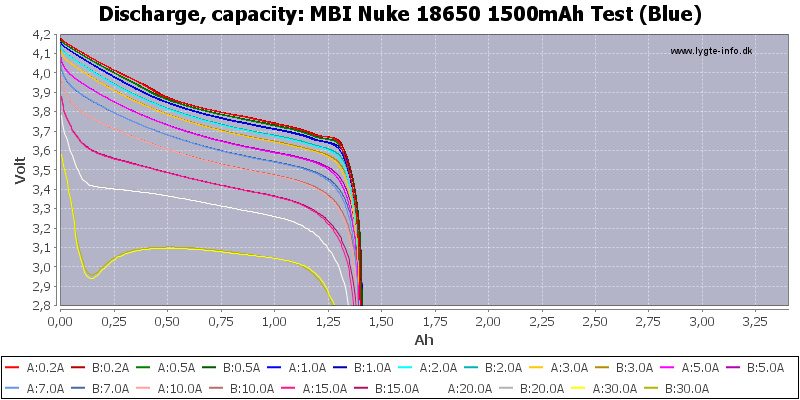 I did get a bit enthusiastic with this battery and tested it up to 30A, i.e. twice the rated current.
As long as the current is at or below the rated current, the battery does very fine with constant capacity and perfect tracking between cells.
It did also handle 20A (Fits fine with the 18A peak rating), but 30A was too much.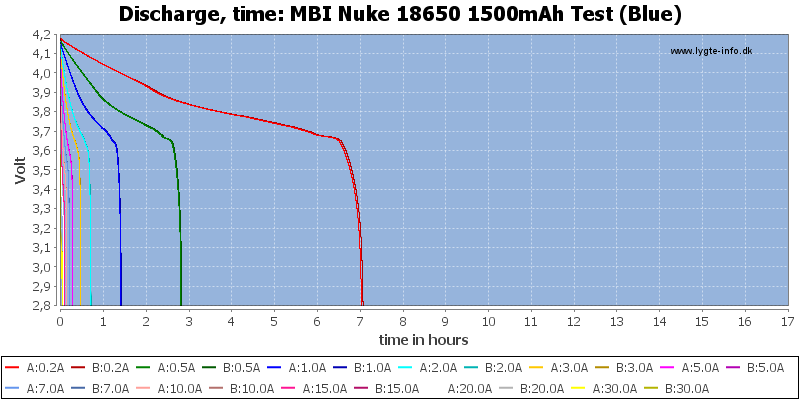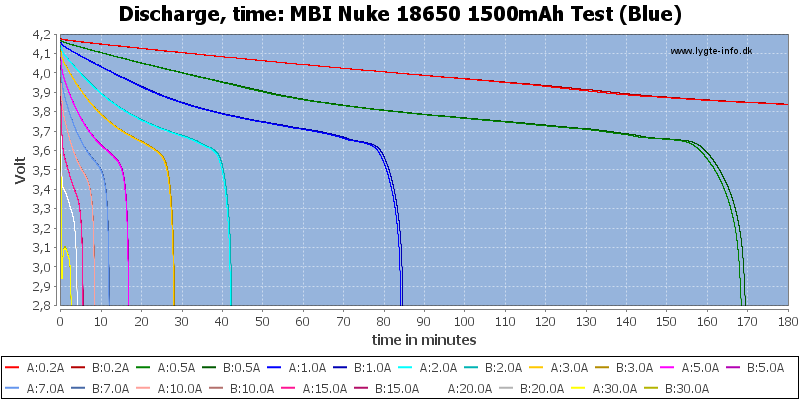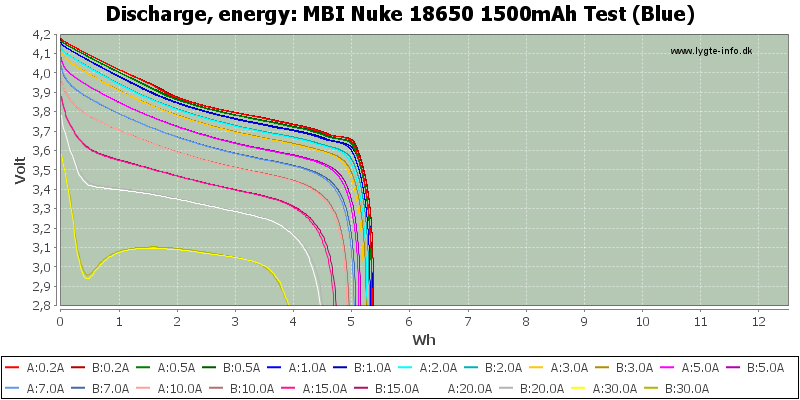 Here the batteries does not track perfectly, I wonder if I did damage the cells with the 30A discharge?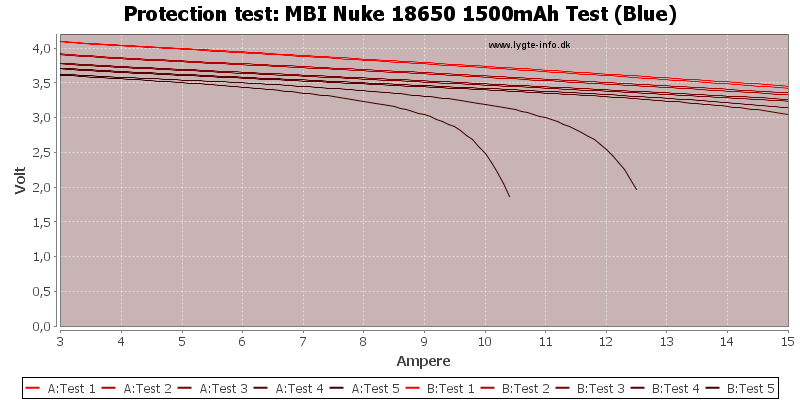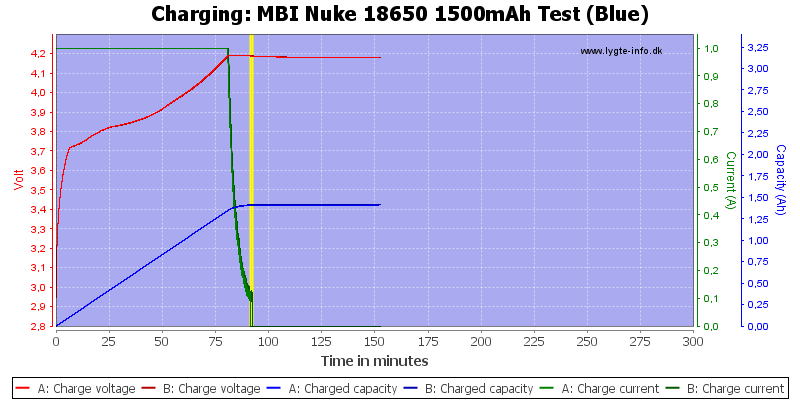 Conclusion



The cells has good high current performance, but the capacity on the low side.





Notes and links



The battery was supplied by MBI for review.

How is the test done and how to read the charts
How is a protected LiIon battery constructed
More about button top and flat top batteries