MNKE IMR26650 3500mAh (Orange)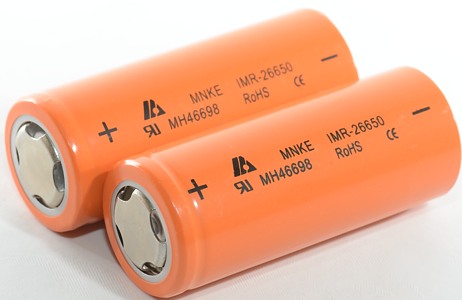 Official specifications:
Battery Capacity (Mfg Rated): 3500 mAh
Battery Chemistry: Li-Ion
Battery Feature: Rechargeable
Battery Form Factor: 26650
Battery Maximum Voltage: 4.2±0.05 V
Battery Rated Voltage: 3.7 V
Maximum transient impulse discharge: 60A
Maximum charge current: 6.5A
Maximum current for rate discharge: 30A
Discharge temperature: -20°C~60°C
Charge temperature: 0°C~45°C
Storage temperature: -20°C~35°C
Internal resistance: < 25 milliohm


This cell do not have much capacity for its size and is rated to deliver a lot of current.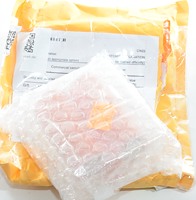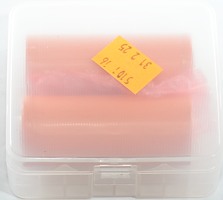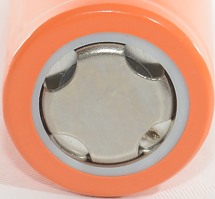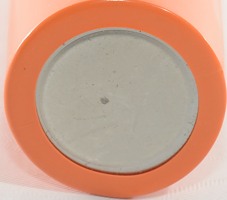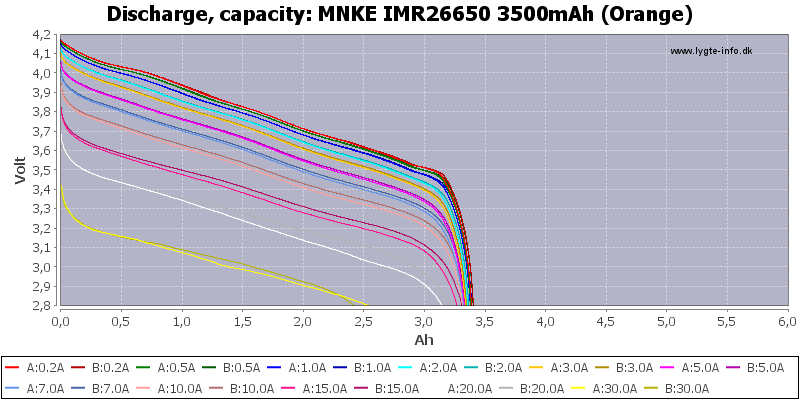 The discharge curves looks good, they track and has nearly constant capacity up to 20A. Even at 30A there is no dip in the curve.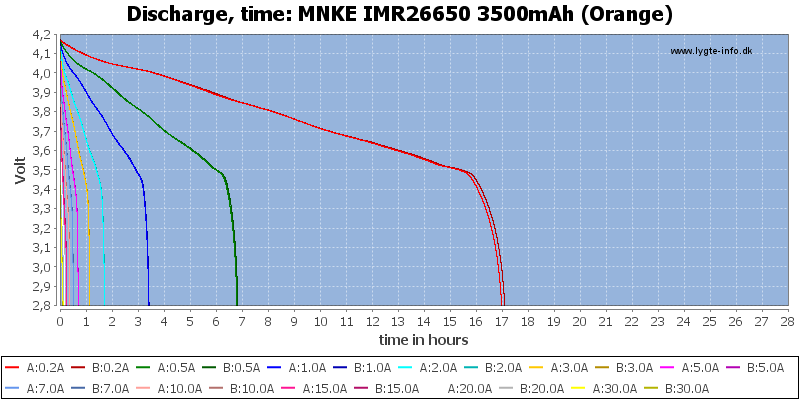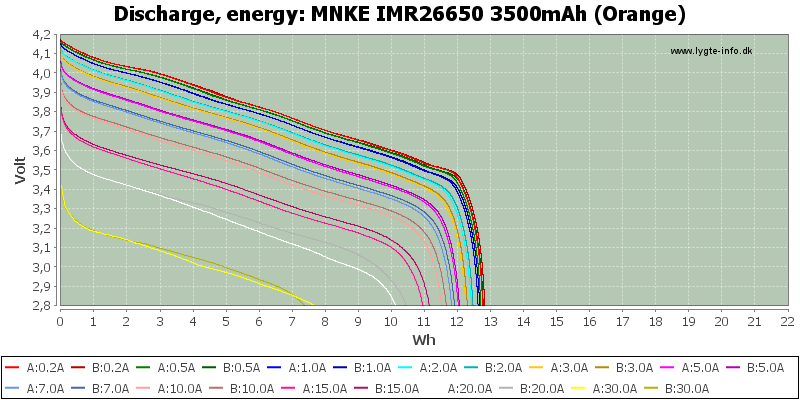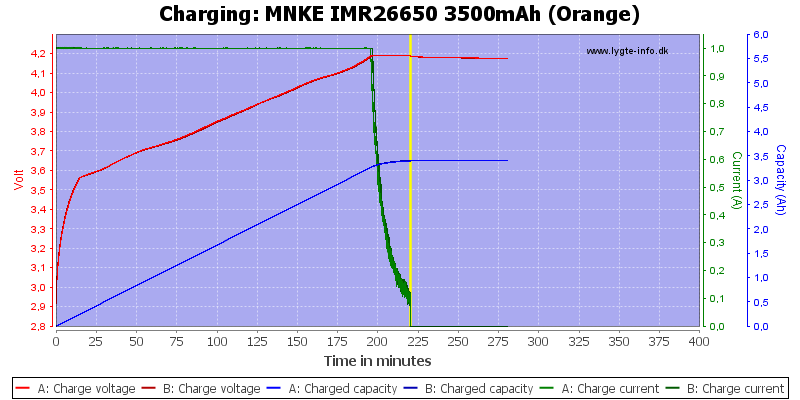 Conclusion



This cell has good performance also at higher current. The capacity is not much better than a 18xxx cell, but it maintains higher voltage during discharge.





Notes and links



How is the test done and how to read the charts
How is a protected LiIon battery constructed
More about button top and flat top batteries
Compare to 18650 and other batteries