Nicron 14500 USB NRB-L750 750mAh (Black-Orange)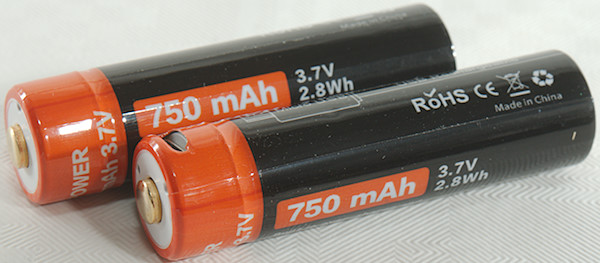 Official specifications:
Product name: Nicron NRB-L750 750mAh Rechargeable 14500 Li-ion Battery
Battery Type: USB-Port rechargeable battery
Electric core type: High quality rechargeable lithium polymer battery
Capacity: 750mAh
Nominal voltage: 3.7V
Weight: About 20g
Size: 53mmx 14mm (Length x Diameter)



A 14500/AA sized LiIon cell with build-in USB charger and protection.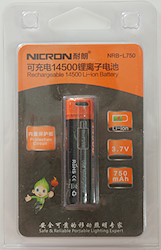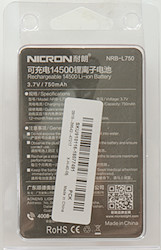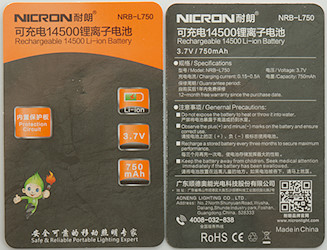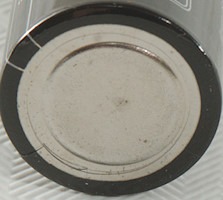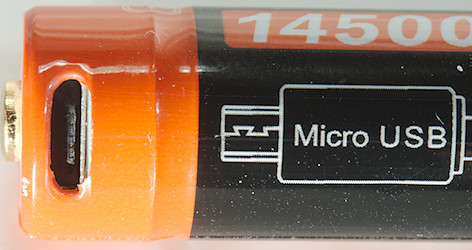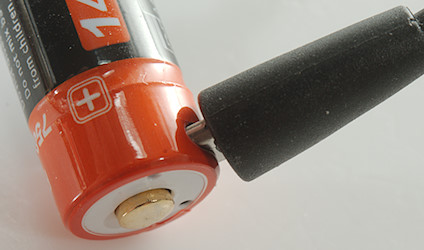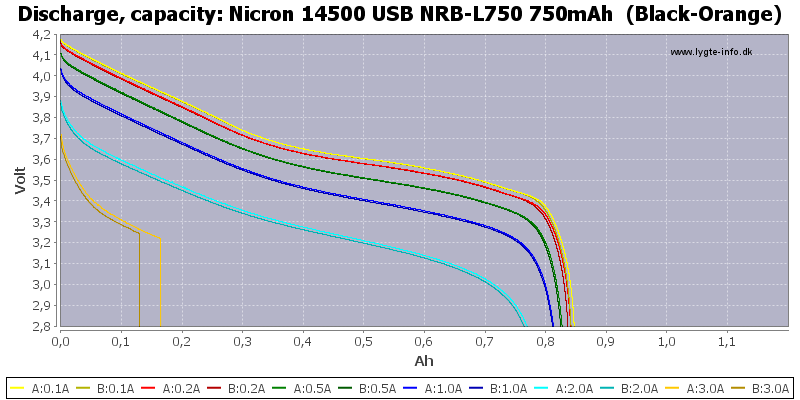 The two cells tracks nicely and can deliver about 2A continuous before the protection trips.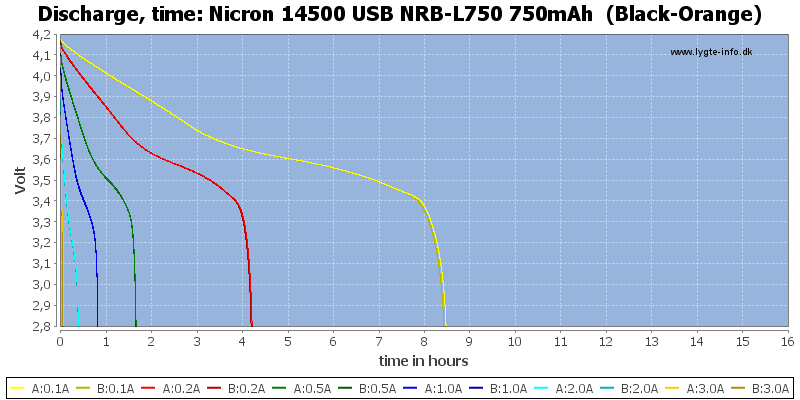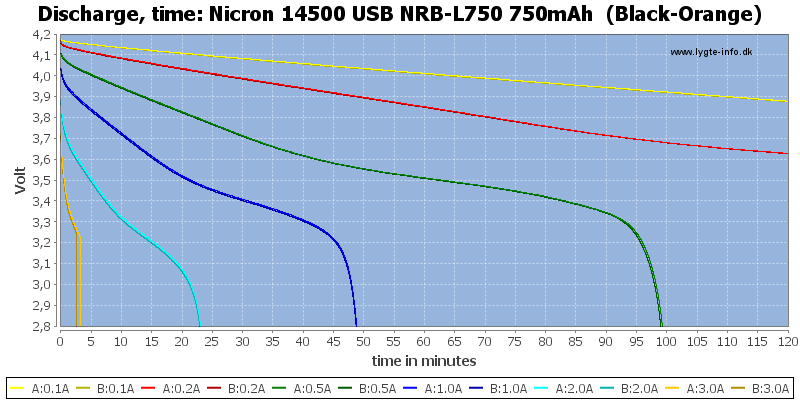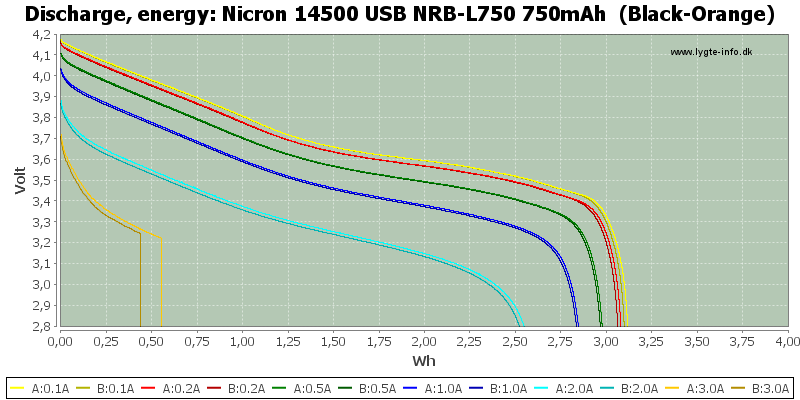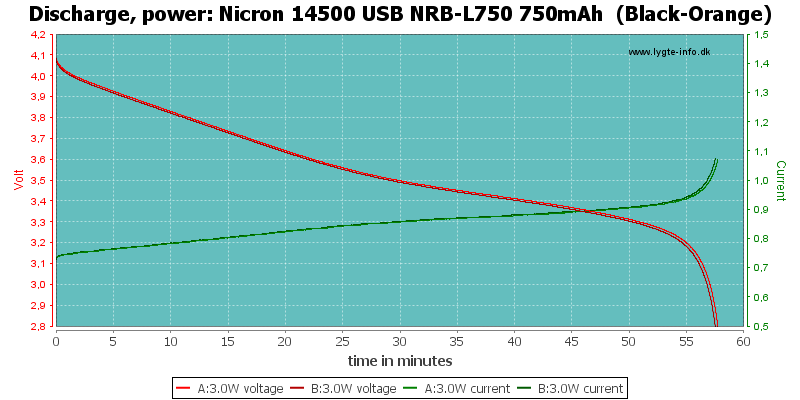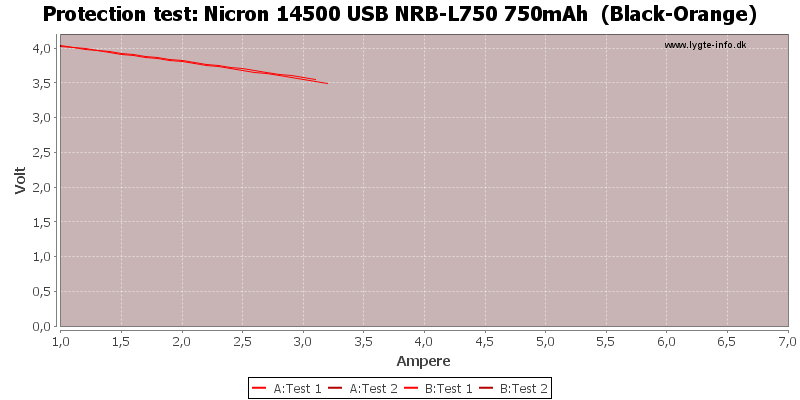 I only got one curve from each battery, my automatic test equipment did not reset the protection with the short pulse I uses.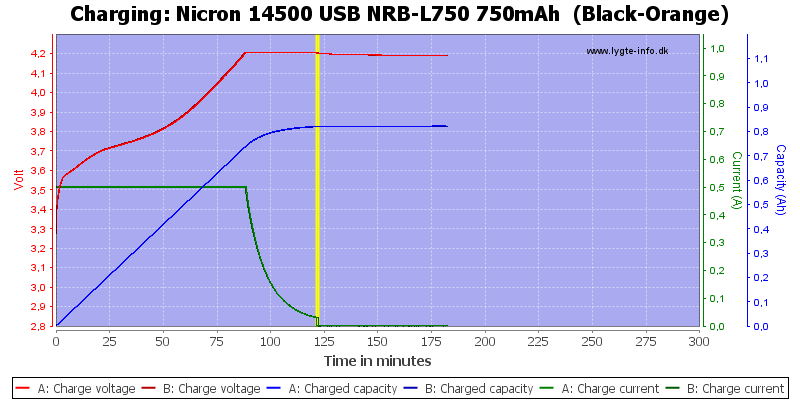 Conclusion



The battery works well, but it considerable longer than a regular AA cell.





Notes and links



The batteries was supplied by Banggood for review.

How is the test done and how to read the charts
How is a protected LiIon battery constructed
More about button top and flat top batteries
Graphical comparison to other LiIon batteries
Table with all tested LiIon batteries