Olight 14500 750mAh (Cyan)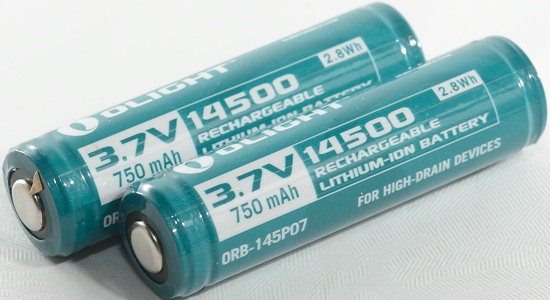 Official specifications:
Type: 14500-750mAh
Model No: ORB-145P07
Chemistry: Li-ion
Capacity (mAh): 750
Voltage: 3.7V
Maximum Charge Current: 750 mA
Maximum Discharge Current: 2A
Charge Current: 300mA recommended
Charging Cycle: 500
Weight: 22.65g
Dimensions (Diameter x Height): 14×52.5 mm



Olight has lots of flashlights and the batteries for them, here a LiIon AA sizes cell.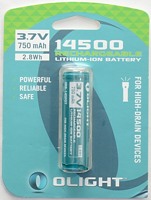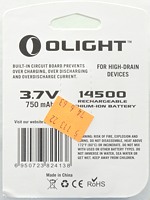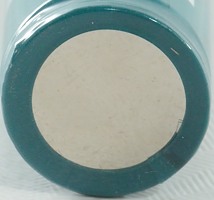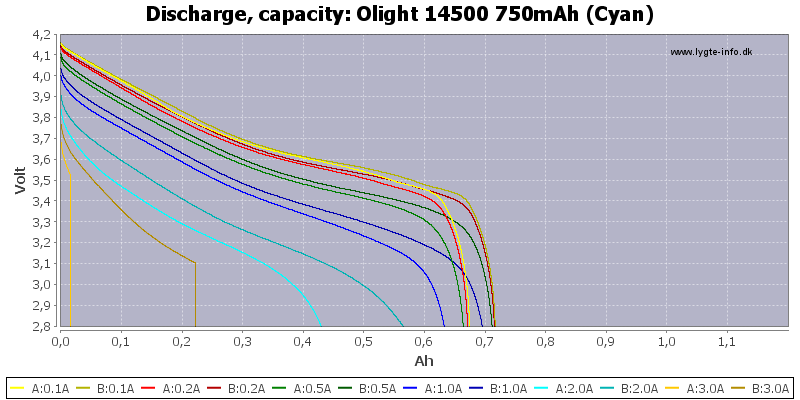 The two cells has different capacity, this is not very good. The overcurrent protection trips at about 3A, this matches a 2A rating.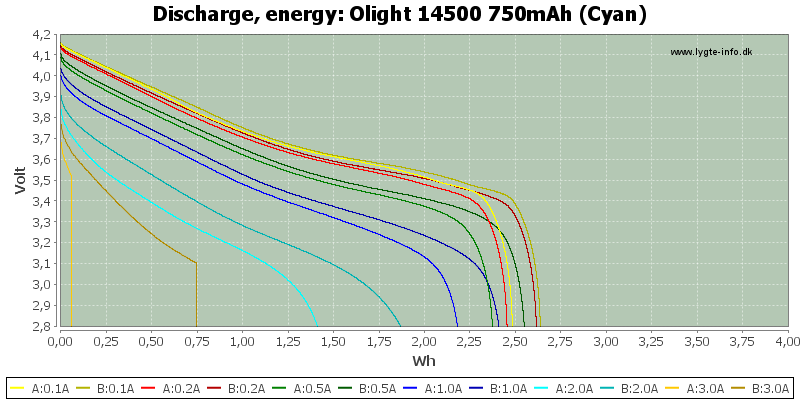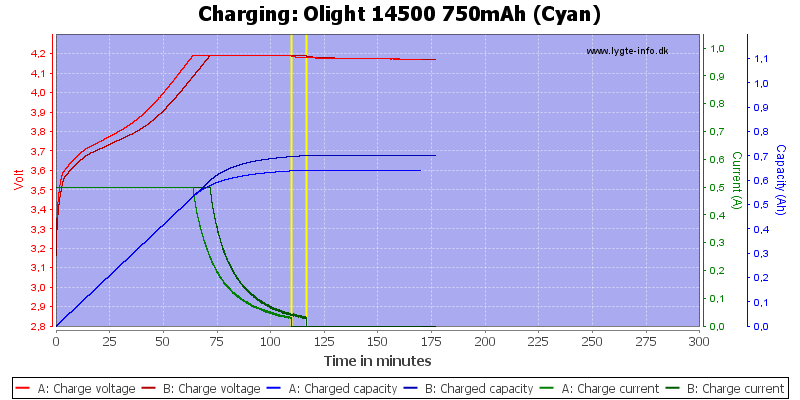 Conclusion



This cell is below average in performance, there is difference between the cells, voltage when loaded is on the low side, even for a high capacity cell and capacity is also a bit low for a high capacity cell.





Notes and links



How is the test done and how to read the charts
How is a protected LiIon battery constructed
More about button top and flat top batteries
Comparison to other LiIon batteries