Orbtronic 18650 2900mAh (Black)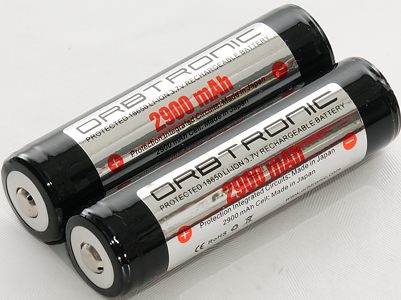 Official specifications:
Battery cell - Made in Japan (Panasonic)
Protection circuitry - Made by Seiko Japan
Over-current protection
Over-discharge protection
Over-charge protection
Over-temperature protection
Short-circuit DOUBLE protection


The cell used can be discharged down to 2.5 volt, in my test I only discharges to 2.8 volt, i.e. I do not measure the full capacity. But then, not all lights will be able to use the full capacity.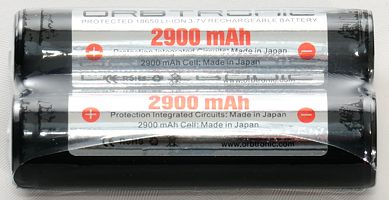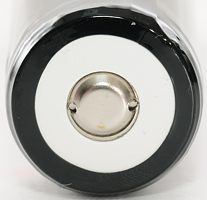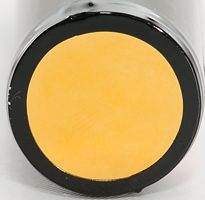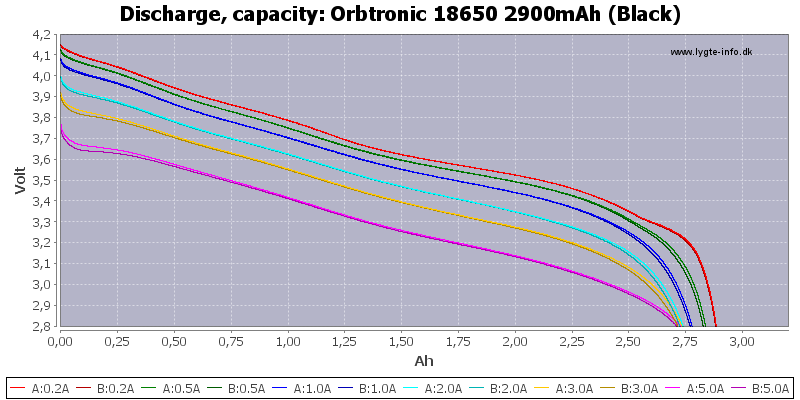 Slightly less capacity than a 3100mAh battery and the battery has a slightly lower price.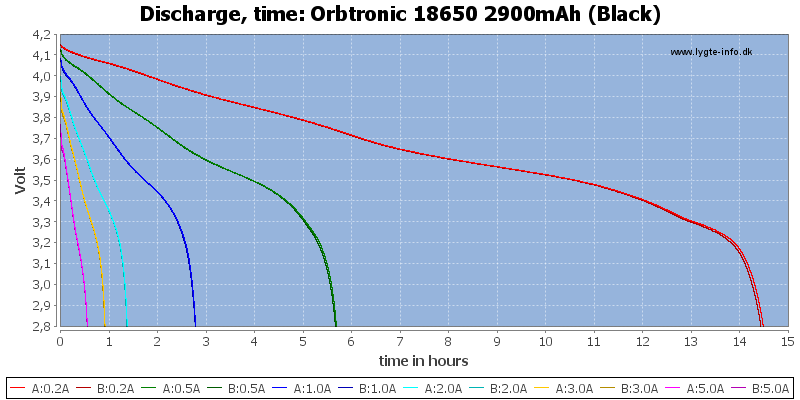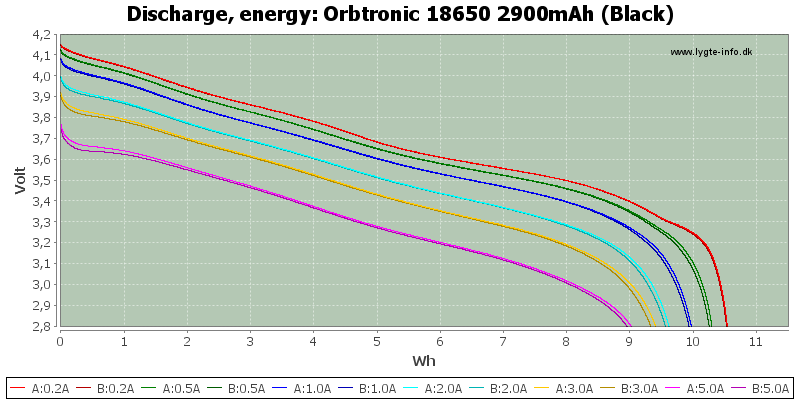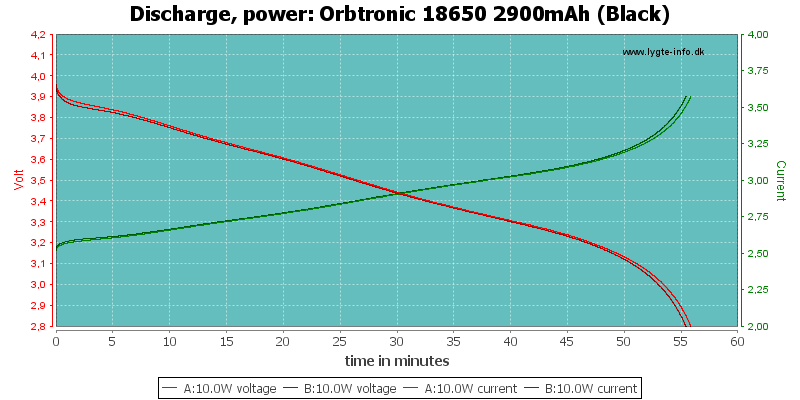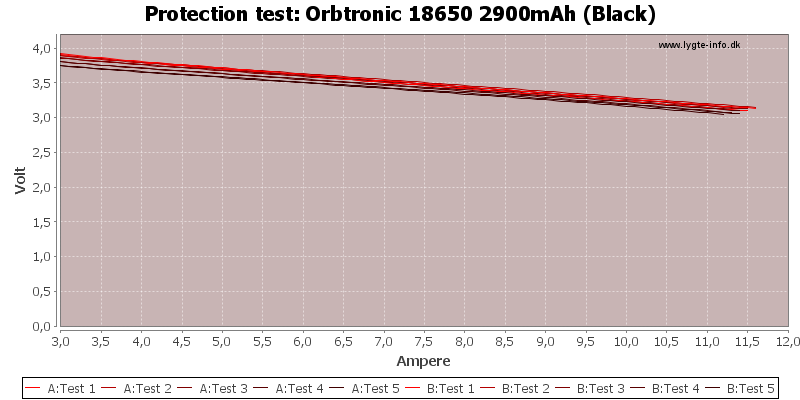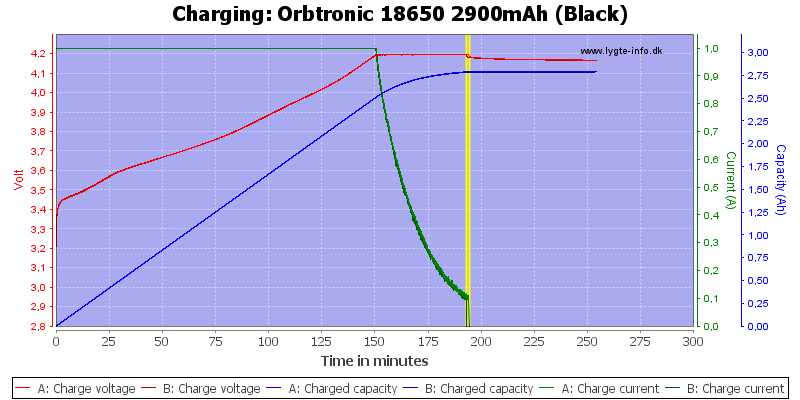 Conclusion



This battery uses a good cell, this secures many things:
The batteries does match in capacity, i.e. they can be used in series.
The battery is very safe.
The battery has the specified capacity.

All in all a very good battery.





Notes and links



The batteries was supplied by Orbtronic for review.

How is the test done and how to read the charts
How is a protected LiIon battery constructed
More about button top and flat top batteries