Orbtronic 18650 3600mAh (Black)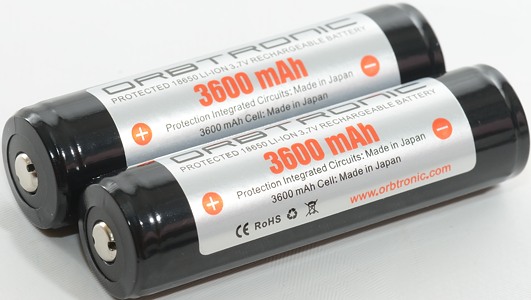 Official specifications:
Capacity (Ah): 3.6 Ah (3600mAh)
Energy (Wh): 13 Wh
Nominal Voltage (V): 3.6V - 3.7V
Charging Voltage (V): 4.2 V
Weight (g): 47 g
Diameter (mm): 18.6 mm (+/- 0.03mm)
Height (mm): 68.9 mm (+/- 0.03mm)
Max. Discharge rate: 2C (7.2A)
Chemical Composition: Li-ion (Lithium-Ion)
Protection ICs: Made in Japan (Design by Seiko)
Bare Cell: Made by Panasonic, Made in Japan
Button Top: Yes
External Resettable Protection: Yes
Overcharge Protection: Activated at 4.35V
Overdischarge Protection: Activated at 2.5V
Overcurrent Protection: Activated at 7.5A-8.5A
Overheating, and dual short circuit protection (External, and Internal).



This is the next increase in battery capacity, from 3400mAh to 3600mAh, this is not a huge increase.
With my test conditions (Discharge to 2.8 volt), I do not get 200mAh more capacity, more like 100mAh.
The cell used can be discharged down to 2.5 volt, in my test I only discharges to 2.8 volt, i.e. I do not measure the full capacity. But then, not all lights will be able to use the full capacity.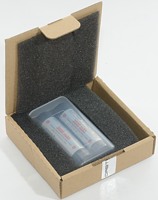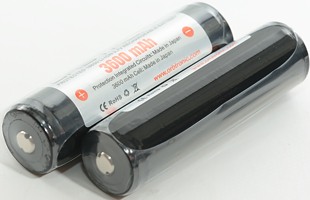 Orbtronic uses a very nice packing for this battery.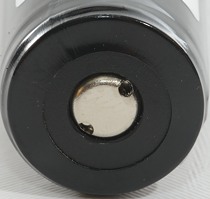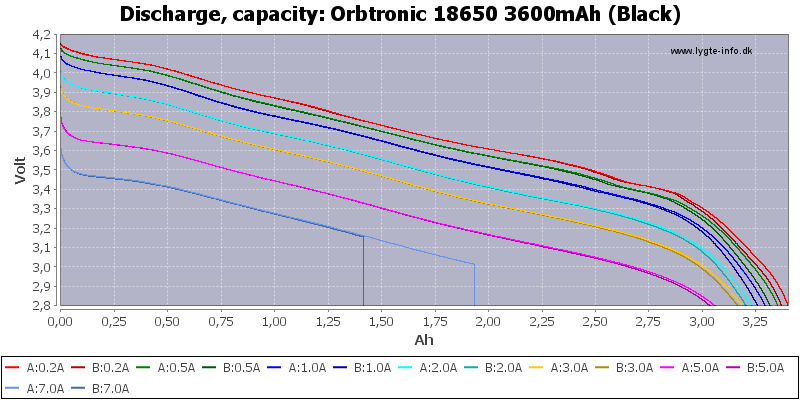 Due to the protection the battery cannot deliver 7A continuous.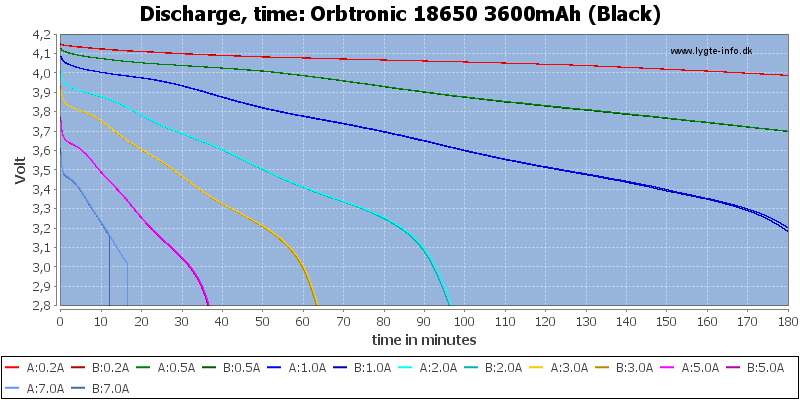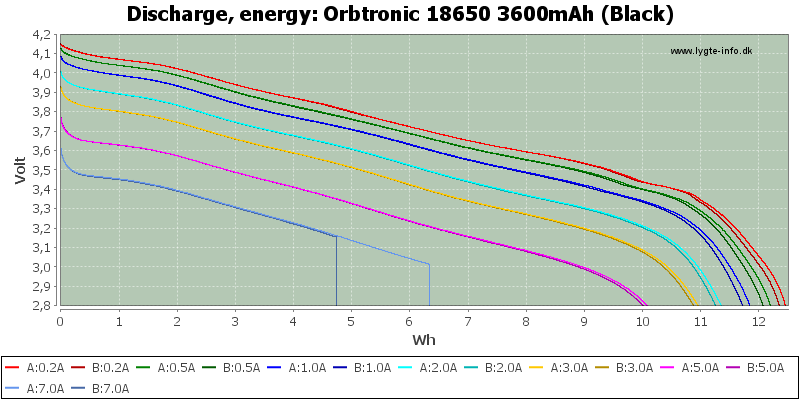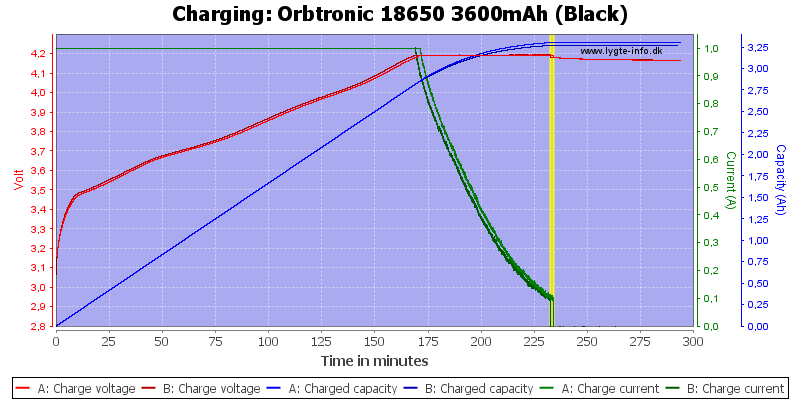 Conclusion



When comparing this battery to the 3400mAh cell, the new battery has slight higher voltage and slightly higher capacity, this is not a revolution in any way, just a small improvement.
Being based on a Panasonic cell the battery is, of course, a very good battery.




Notes and links



The battery was supplied by Orbtronic for review.

How is the test done and how to read the charts
How is a protected LiIon battery constructed
More about button top and flat top batteries