PALight BR18650 3000mAh (Yellow)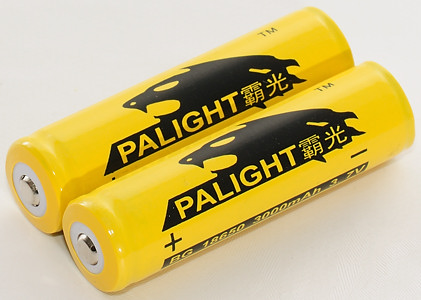 Official specifications:
Operating voltage: 3.70
Capacity: 3000mAh
Ultra-high capacity and premium built quality
Protected to avoid over-charged or over-discharged



This battery only has about 66% of rated capacity and cannot deliver high current.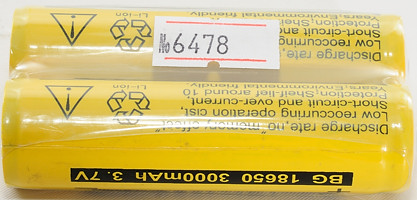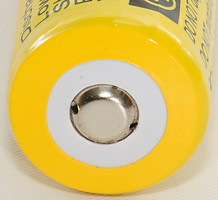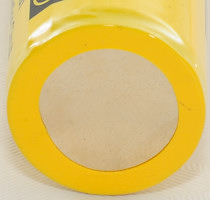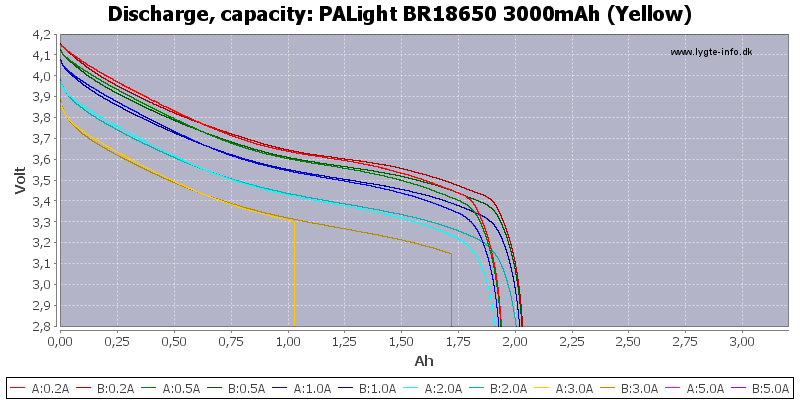 The two batteries has slightly different capacity and can only sustain a 3A load for some time.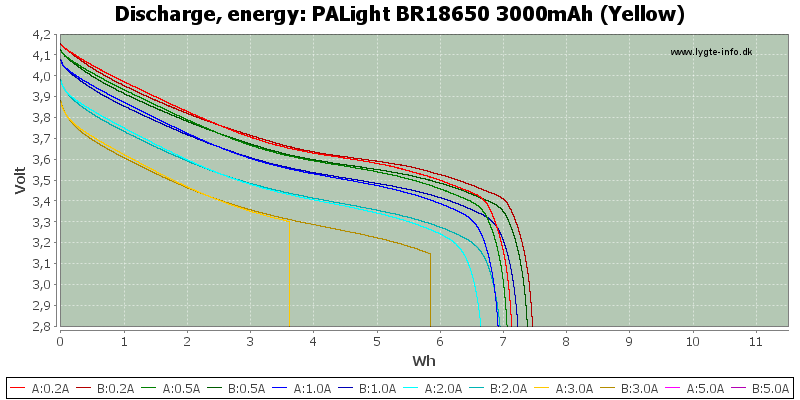 The battery can only sustain a 10 watt load for a short time, then the over current protection trips.




The over current protection trips at a very low value.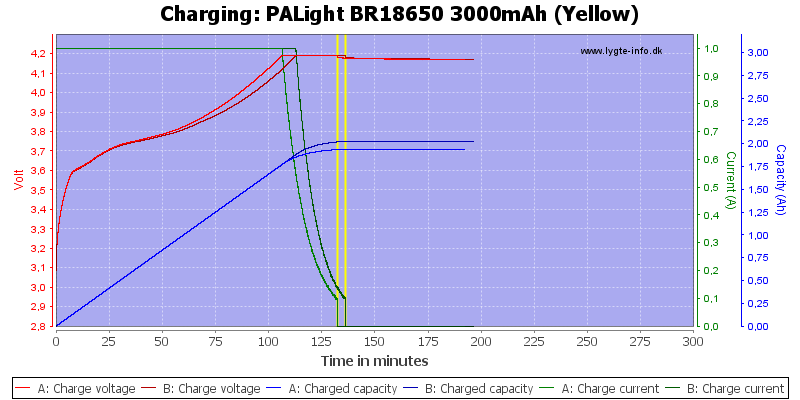 Conclusion



The battery has much less capacity than stated on the cell and can only be used with light loads.
The batteries can barely rate as acceptable for a cheap battery.





Notes and links



How is the test done and how to read the charts
How is a protected LiIon battery constructed
More about button top and flat top batteries