PKCell AA 2600mAh (Green-silver)


Official specifications:
Nominal voltage: 1.2V
Capacity: 2600mAh
Cycle life: 500
Rapid charge current: 780mA


Maximum temperature raise at different discharge currents: 1A:+1,6°C, 2A:+4,0°C, 3A:+7,1°C, 5A:+13,4°C, 7A:+19,8°C, 10A:+24,5°C
A high capacity cell from PK.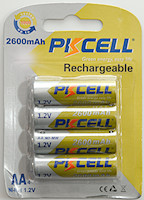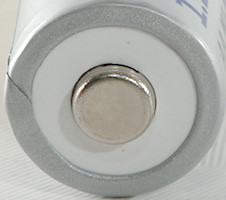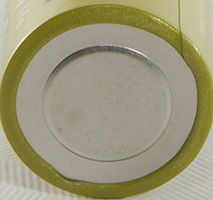 The two cells has acceptable tracking for NiMH and has more than rated capacity. They are a bit weak at very high current.








Conclusion



PK cells is good at high capacity cells, these cells are some of the highest capacity AA cells around.





Notes and links



How is the test done and how to read the charts
Compare to other AA/AAA batteries: Alkaline/NiMH/Lithium