PKCell ICR18650 2200mAh (Blue)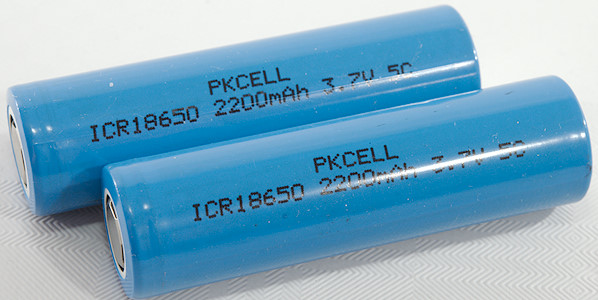 Official specifications:
Brand: PKCELL
Voltage: 3.7V
Storage Voltage: 3.7-3.9V
Charging Cut-off Voltage: 4.2V
Discharge Cut-off Voltage: 3.0V
Capacity: 2600mAh (NOT HIGH DRAIN)
Norminal Capacity: 2600mAh WHAT?, it says 2200mAh on the battery?
Size: 18.0*65.0mm
Weight: 46g
Protected: NO
Battery top: Flat top
Max Constant Charging Current: 2200mA(1C)
Max Constant Discharging Current: 4400mA(2C)
Material: Lithium Li-ion ICR
Recharging cycles: At least 500cycles



A old type 18650 cell with fairly low capacity and moderate current capabilities .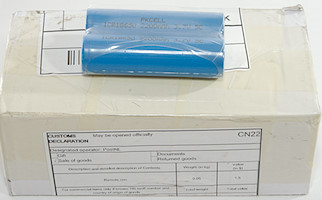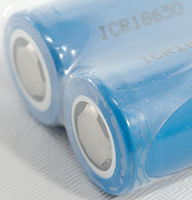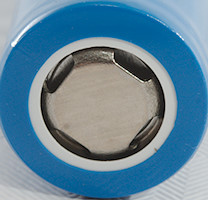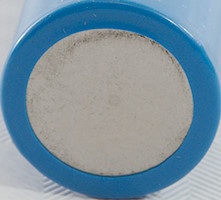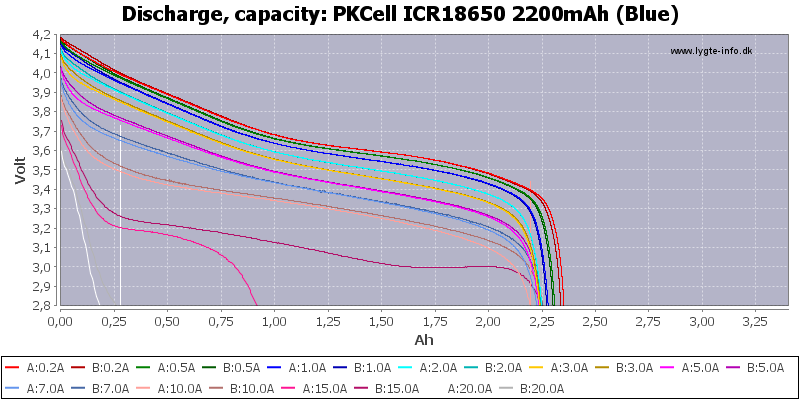 The two cells matches fairly well and can deliver 7-10A. The match the 2200mAh rating.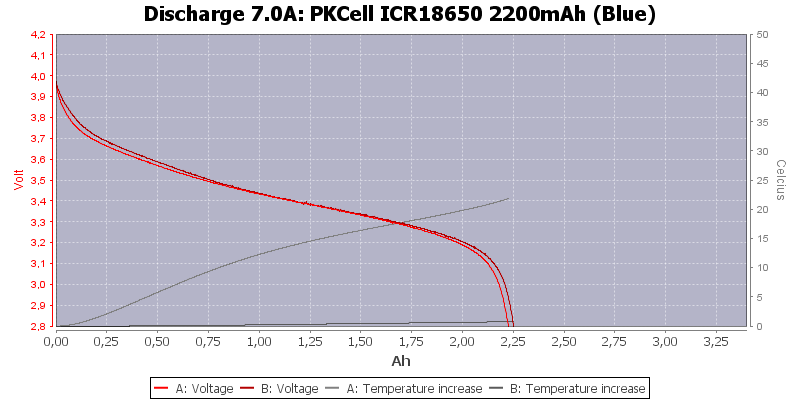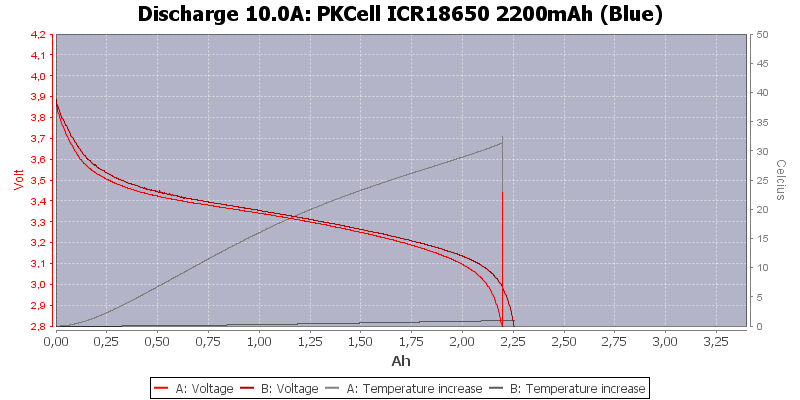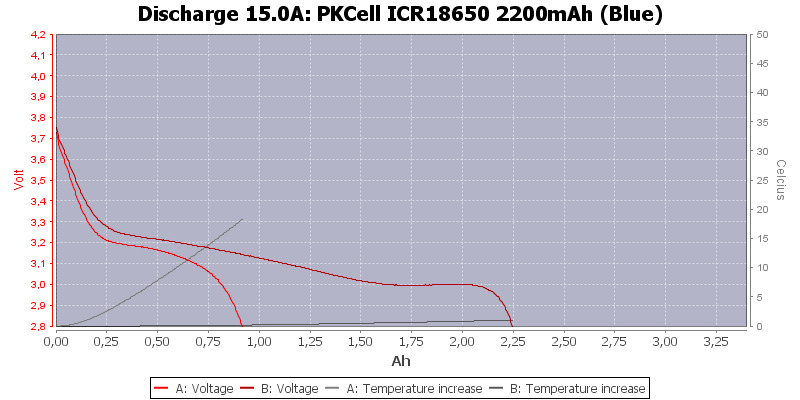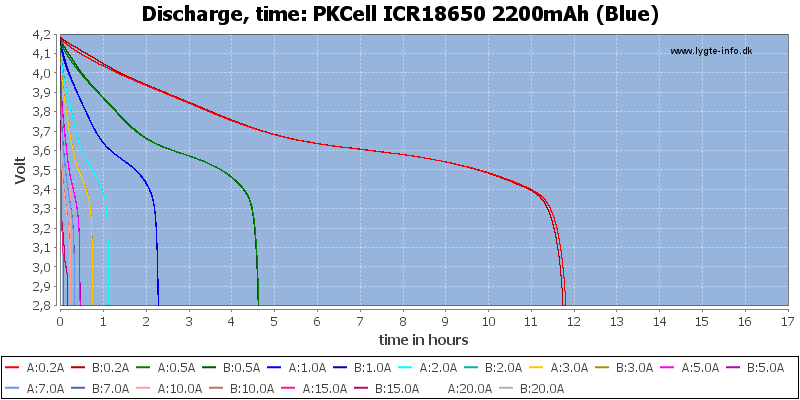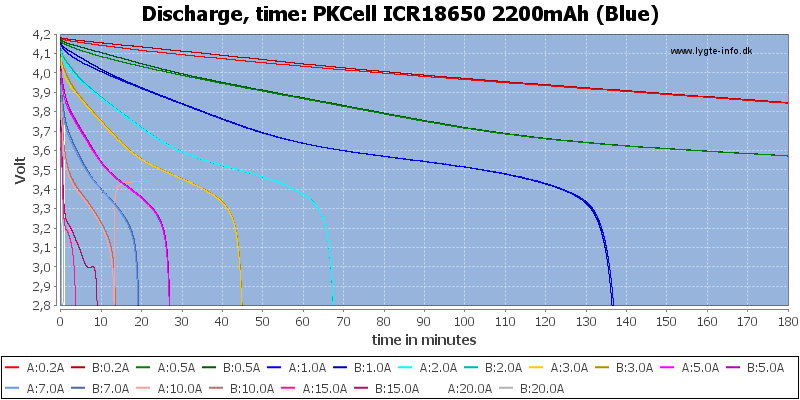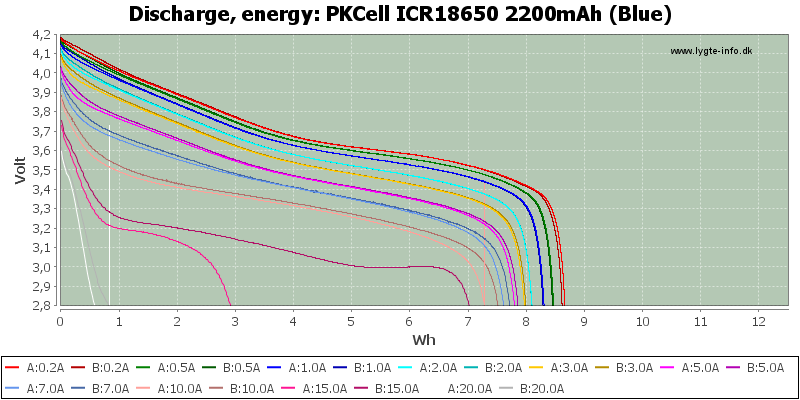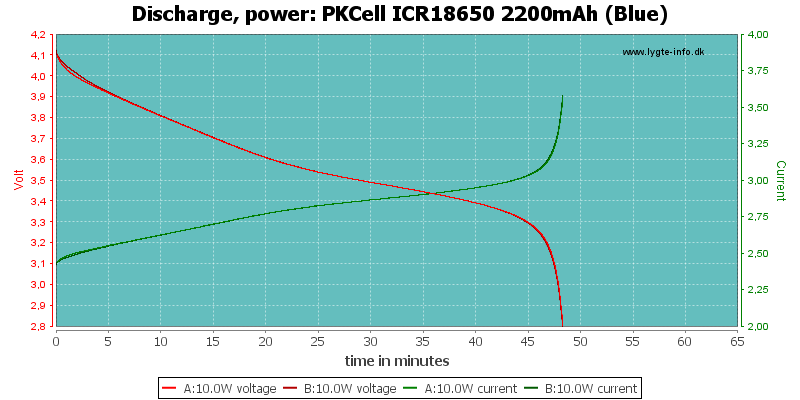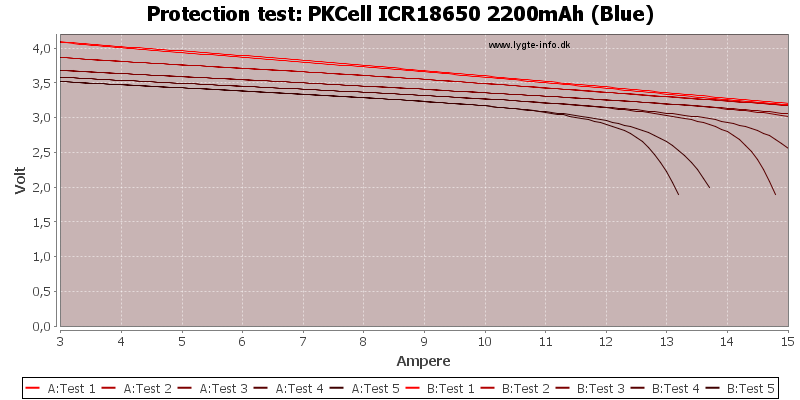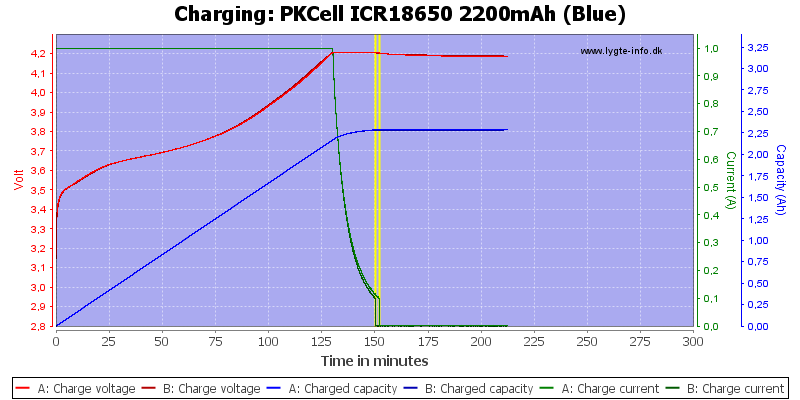 Conclusion



A old style cell, it works fine, but the capacity and current handling is way behind modern cells.





Notes and links



How is the test done and how to read the charts
How is a protected LiIon battery constructed
More about button top and flat top batteries
Graphical comparison to 18650 and other batteries
Table with all tested LiIon batteries