Panasonic Evolta AA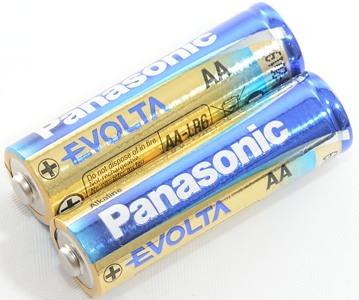 Official specifications:
Name: LR6 / M / AA / AM3 / MIGNON / MN1500 / 15A / 15AC
Made in: Japan
Type: Alkaline Foil
Nominal Voltage: 1,5 Volt
Electrolyte: Potassium Hydroxide
Average weight: 24 g
Storage temp. range: +10°C ~ + 25°C
Operating temp. range: -20°C ~ + 45°C
Average Impedance: 95 mOhm
Heavy metals No added mercury (Hg), Cadmium (Cd) or Lead (Pb)
Compliant to: IEC 60086, non dangerous goods regulation, EU directive 2006/66/EC, Recommended cut off voltage 0,8V per cell
Recommended cut off voltage: 0,8V per cell



This is Panasonics top of the line alkaline batteries, they are supposed to have the highest capacity, but they only has that at very low load.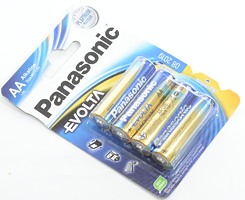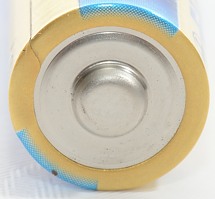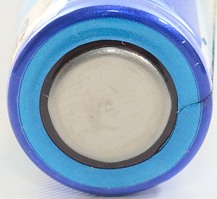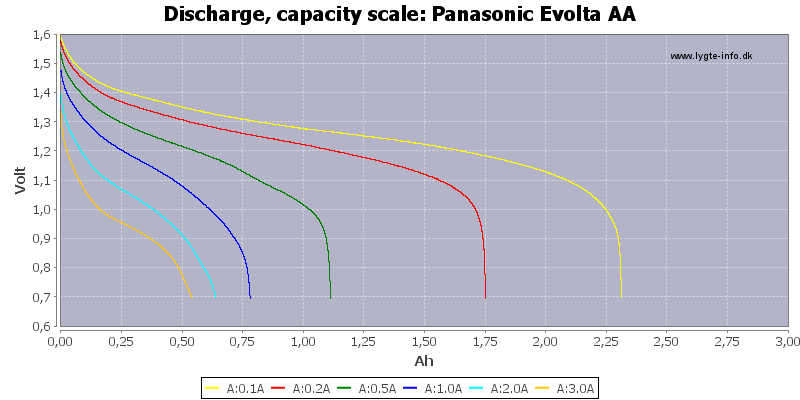 As usual alkaline batteries are very sensitive to load.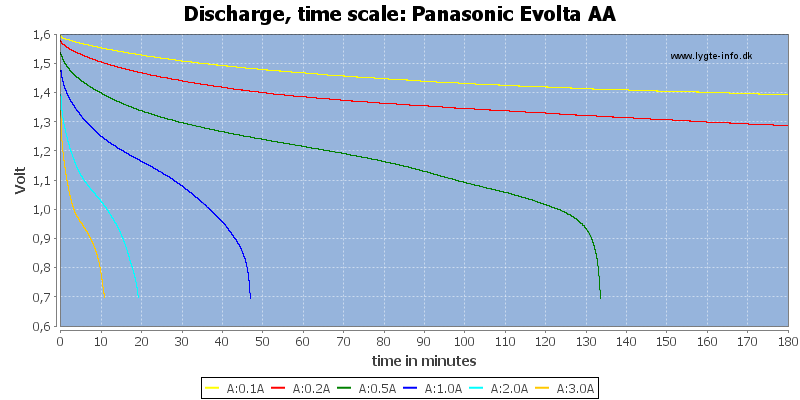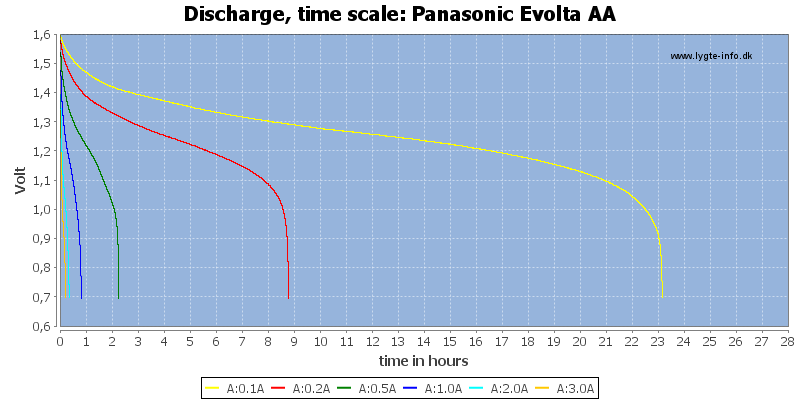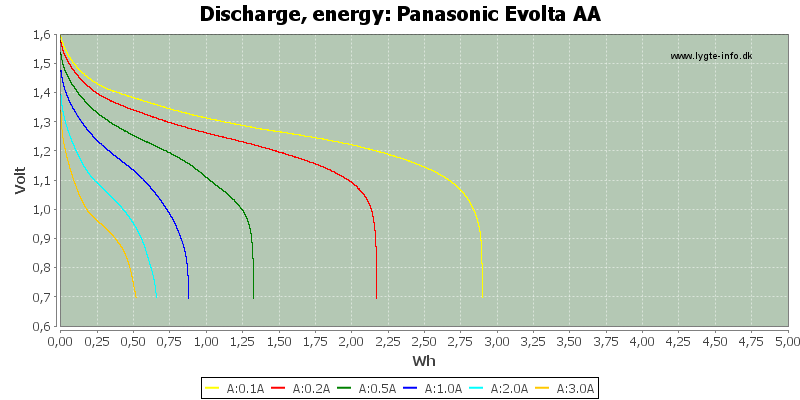 Conclusion



I am not very impressed with this battery, they only case where it has extra capacity is at very low loads.





Notes and links



Battery manufacturer tests battery another way, where the battery is loaded for a short time and then has some rest, this may give this battery an advantage.

How is the test done and how to read the charts
Review of Panasonic Pro Power