Parkside INR18650E 2000mAh (Blue)


Official specifications:
Capacity: 2000mAh
Nominal voltage: 3.7V
Type: LiIon
Voltage for 5: 20V


The batteries has been removed from a unused Parkside 2.0 PAP 20 A1 battery pack.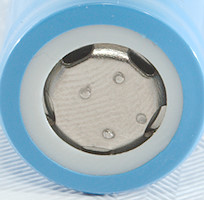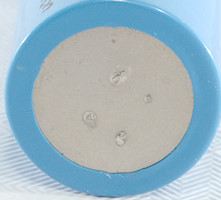 The marks from the spot welded strips are visible.




There is a small difference in capacity between the two cells.




The 30A discharge went wrong, on cell was terminated due to temperature, the other cell terminated itself, i.e. a fuse inside the cell disabled it.








Conclusion



The cells looks fairly good, they are obvious not for 30A, but 20A looks fine.





Notes and links



These batteries was supplied by a reader for review.

How is the test done and how to read the charts
How is a protected LiIon battery constructed
More about button top and flat top batteries
Graphical comparison to 18650 and other batteries
Table with all tested LiIon batteries