Samsung ICR18650-22F 2200mAh (Green)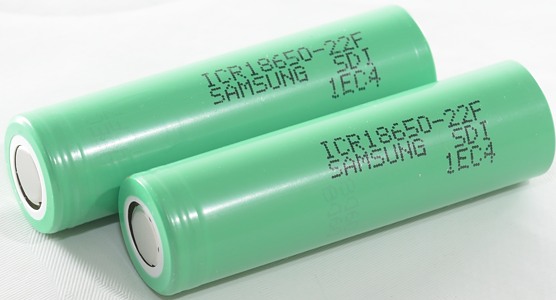 Official specifications:
Nominal Capacity: 2200mAh
Charging Voltage: 4.2V ±0.05 V
Nominal Voltage: 3.6V
Charging Method: CC-CV (constant voltage with limited current)
Charging Current: Standard charge: 1100mA, Rapid charge : 2200mA
Charging Time: Standard charge: 3hours, Rapid charge: 2.5hours
Max. Charge Current: 2200mA
Max. Discharge Current: 4400mA
Discharge Cut-off Voltage: 2.75V
Cycle life: 300 cycles to 68%
Cell Weight: 44.5g max
Cell Dimension: Diameter(max.):18.4mm, Height: 65mm max
Operating Temperature: Charge : 0 to 45°C, Discharge: -20 to 60°C
Storage Temperature 1 year: -20~25°C, 3 months : -20~45°C, 1 month : -20~60°C



The datasheet for this cell says 2008, i.e. it is a old design, this can also be seen on the limited capacity and current capabilities.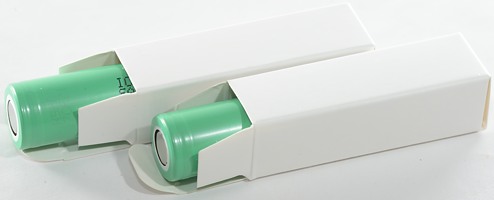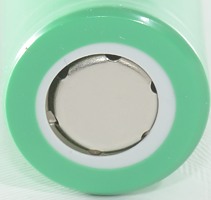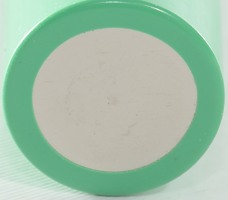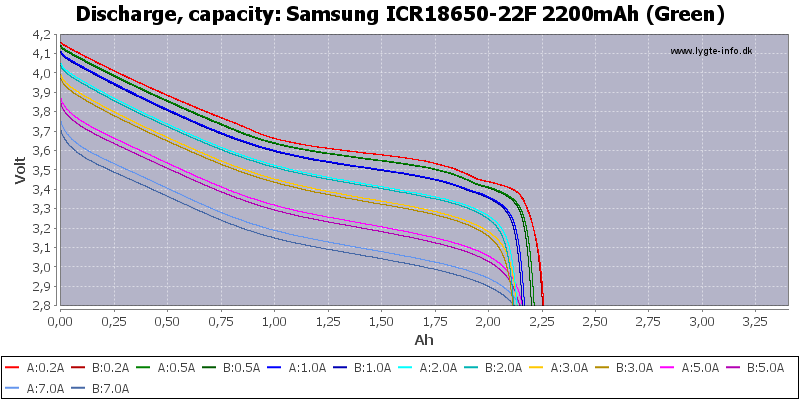 The discharge curves looks good enough, good tracking between the cell when not overloaded.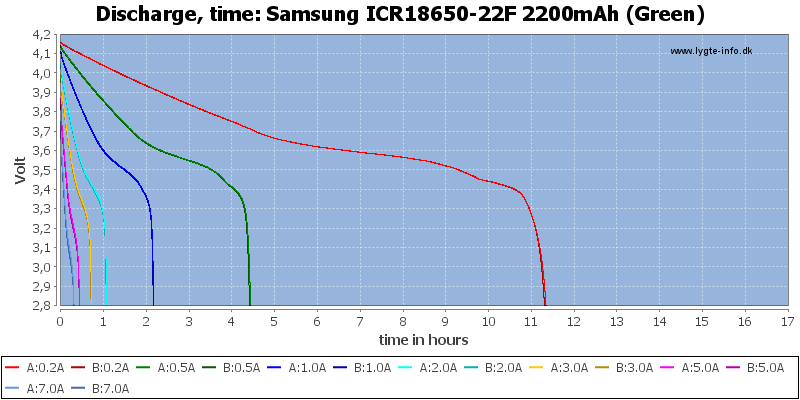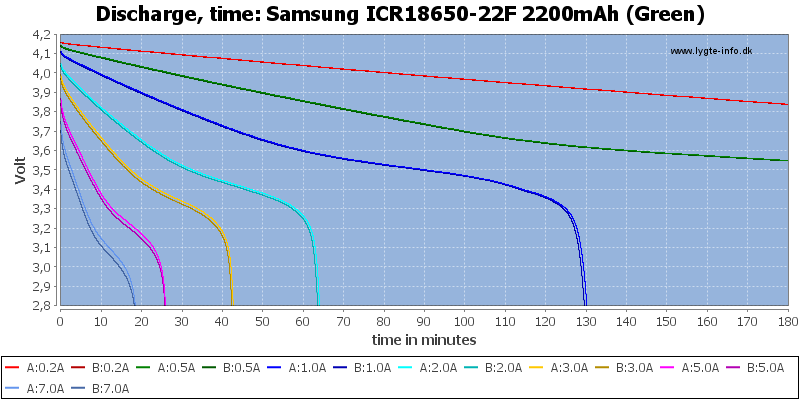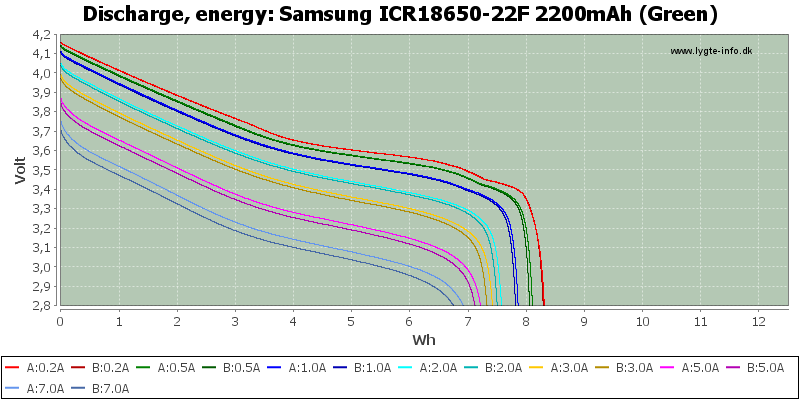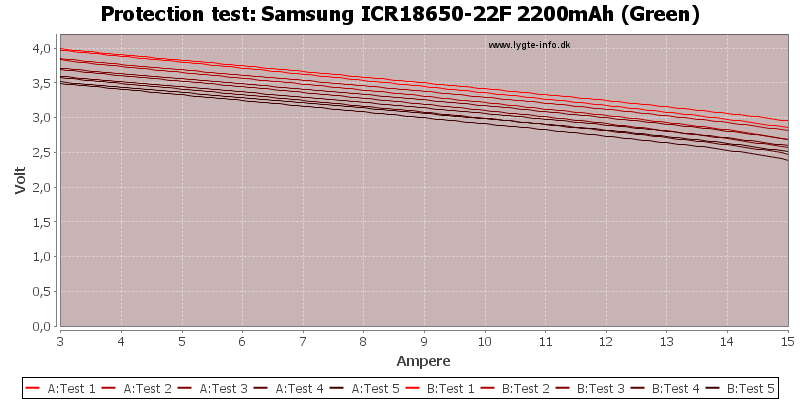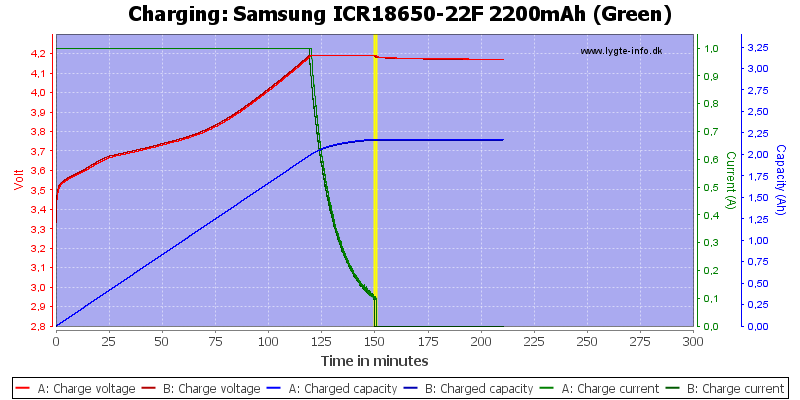 Conclusion



Not the most interesting battery today, but the cell is good enough within its limited capabilities and it can easily surpass some cheap brands.





Notes and links



How is the test done and how to read the charts
How is a protected LiIon battery constructed
More about button top and flat top batteries
Compare to 18650 and other batteries