Samsung ICR18650-26J 2600mAh (Pink)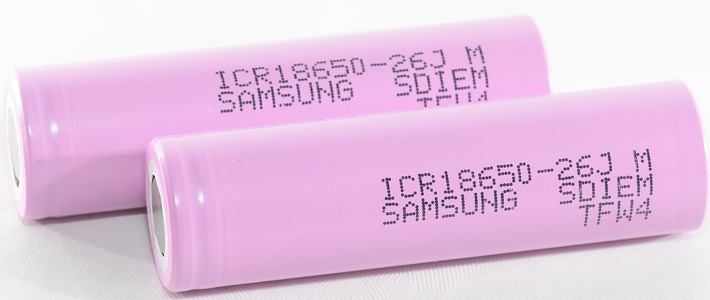 Official specifications:
Nominal capacity: 2600mAh
Minimum capacity: 2550mAh
Nominal voltage: 3,6V
Charge voltage: 4,20V±0,05V
Maximum charge current: 2C 5,2A
Minimum discharge voltage: 2,75V
Chemistry: LiNiCoMnO2
Diameter: 18,20mm ± 0,05
Length: 64,80mm ± 0,05
Weight: 45g ± 0,01



One of the 2600mAh cells from Samsung.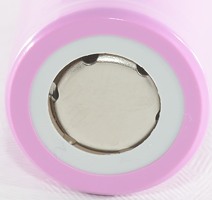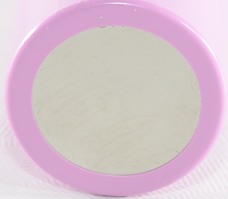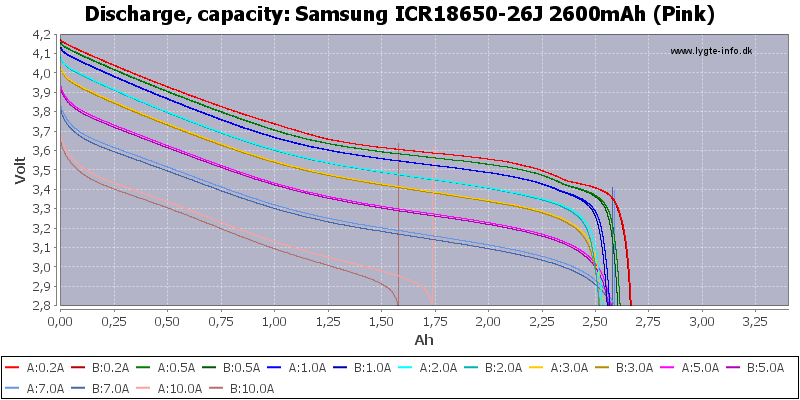 The discharge curves has very good tracking. From the curves it is also obvious that the cell cannot do 10A.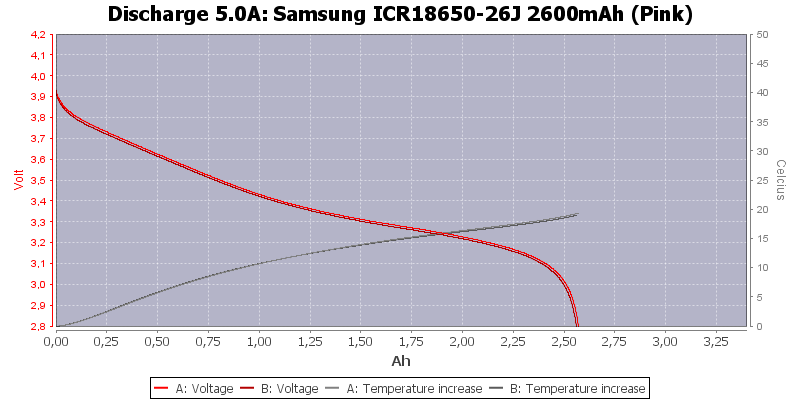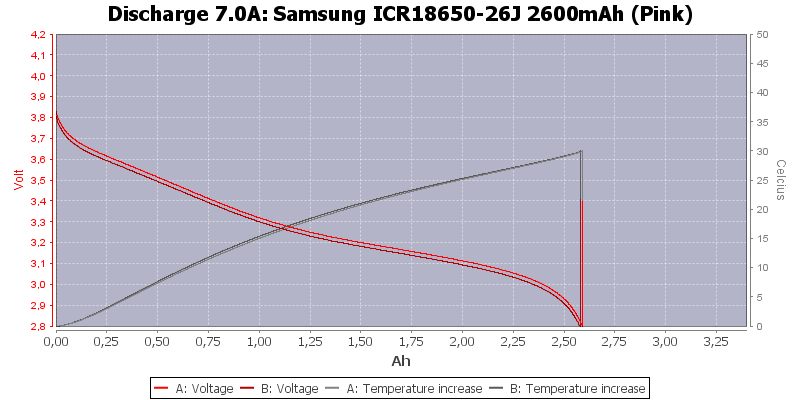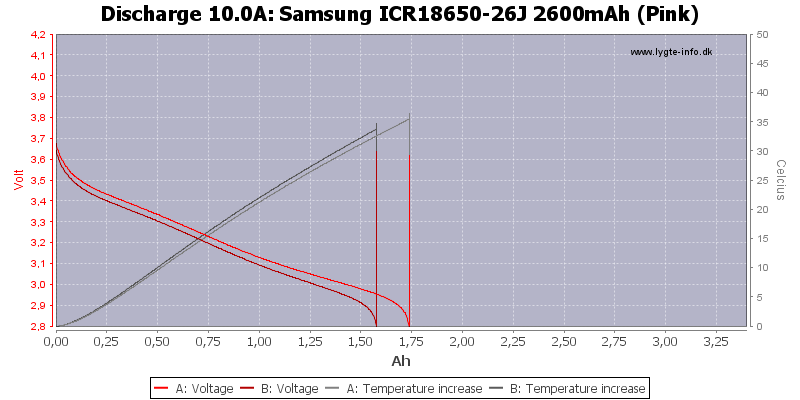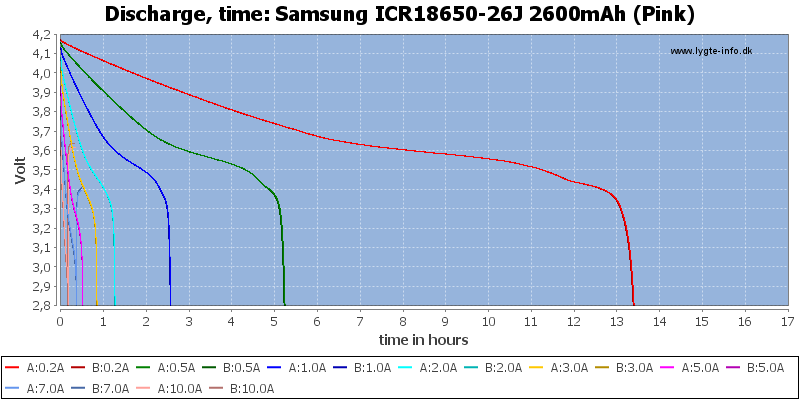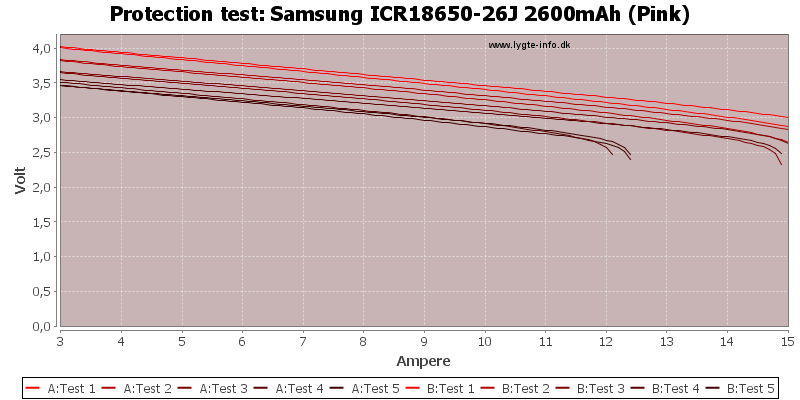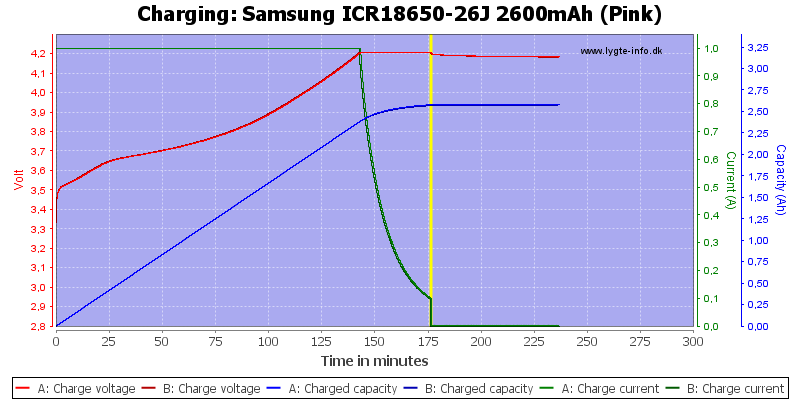 Conclusion



This cell is probably an upgrade to the ICR18650-26H cell, but there is basically no performance difference.
I.e. this is also a very good cell for a standard 2600mAh cell.





Notes and links



How is the test done and how to read the charts
How is a protected LiIon battery constructed
More about button top and flat top batteries
Compare to 18650 and other batteries