Samsung INR18650-20Q 2000mAh (green)


Official specifications:
Battery Capacity (Mfg Rated): 2000 mAh
Battery Chemistry: LI-Ion
Battery Feature: Rechargeable
Battery Form Factor: 18650
Battery Maximum Voltage: 4.2 V
Battery Minimum Voltage: 2.5 V
Battery Rated Voltage: 3.6 V
Current Output: 15 A
Brand: Samsung
Diameter: 18.1 mm
Height: 64.8 mm
Product Weight: 43 g



Thse are high power batteries for use in tools.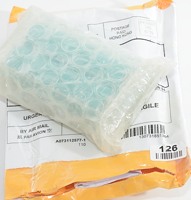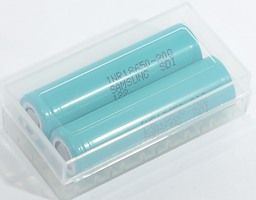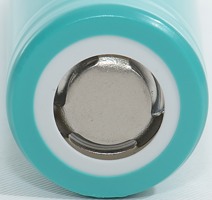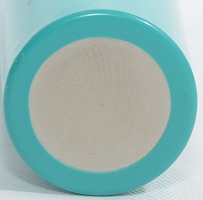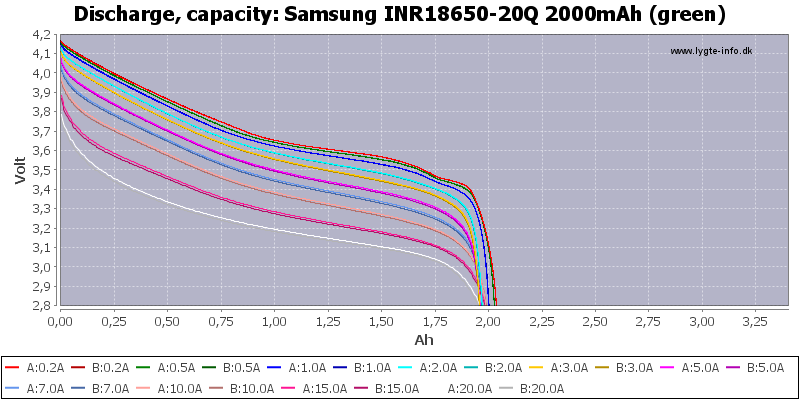 The cells can deliver 20A with full capacity and the maximum difference in capacity is about 0.6%.
The voltage at the lower currents is not very impressive, but in the 10A to 20A range it can match IMR cells, but with greater capacity.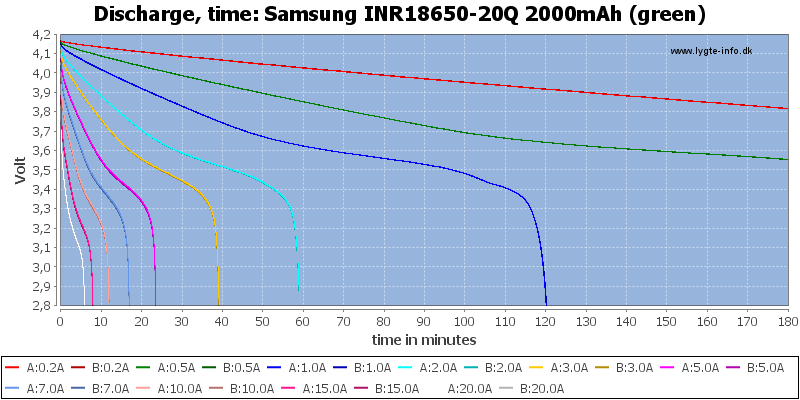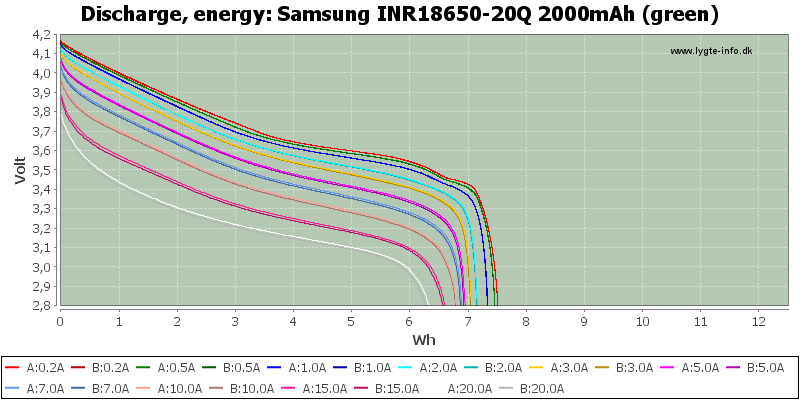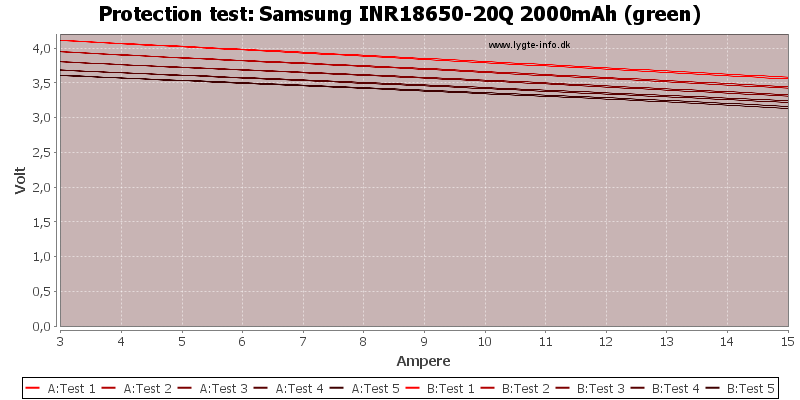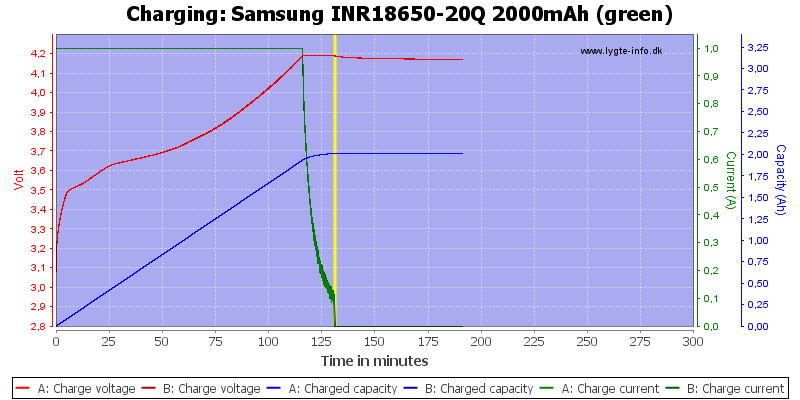 Conclusion



This is a very good battery, but there is no reason to use it, except if you need a lot of current.
The R version of the battery is slightly better.





Notes and links



How is the test done and how to read the charts
How is a protected LiIon battery constructed
More about button top and flat top batteries
Comparison to other LiIon batteries