Samsung INR18650-25R 2500mAh (Green) Ebay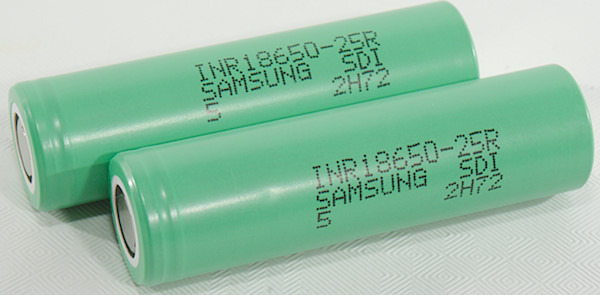 Official specifications:
Type: Lithium-ion
Composition: LiMn Hybrid (IMR)
Rechargeable: Yes
Positive terminal style: Flat top
Protection: Unprotected
Capacity: 2500mAh
Max continuous discharge: 20A
Nominal voltage: 3.7V



Batteries marked Samsung from ebay.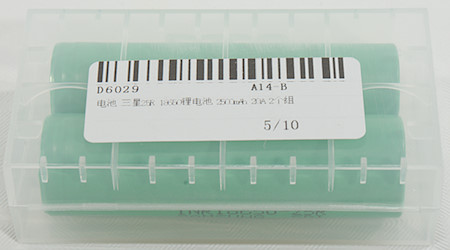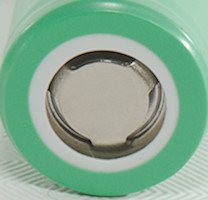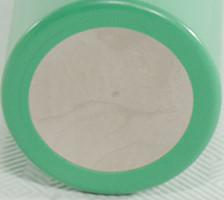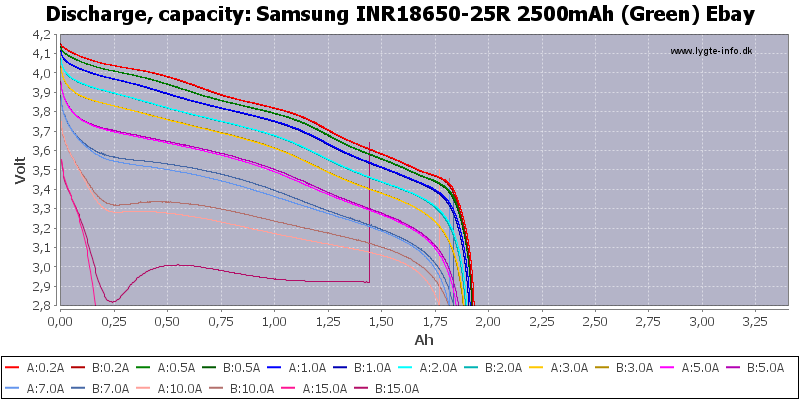 The two cells matches fairy well, i.e. it is probably new cells, but they cannot deliver more than about 10A and they are strained to do that.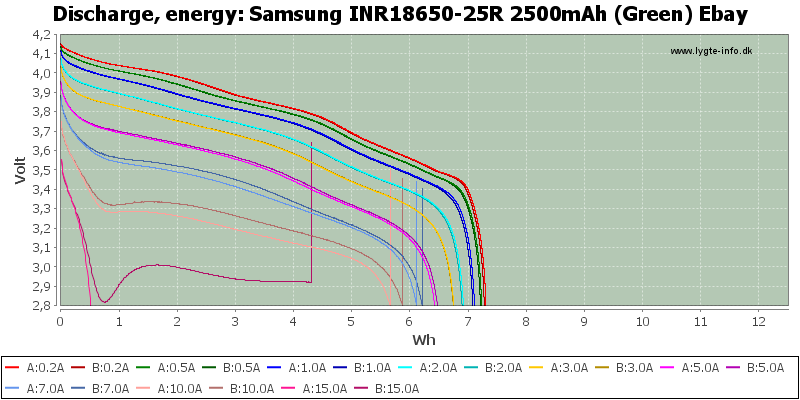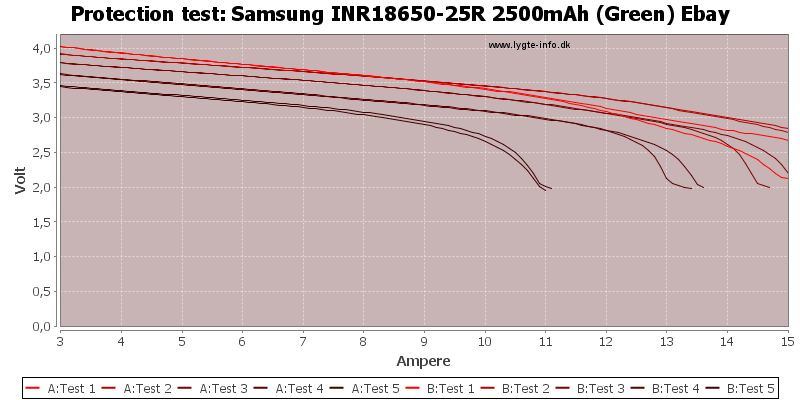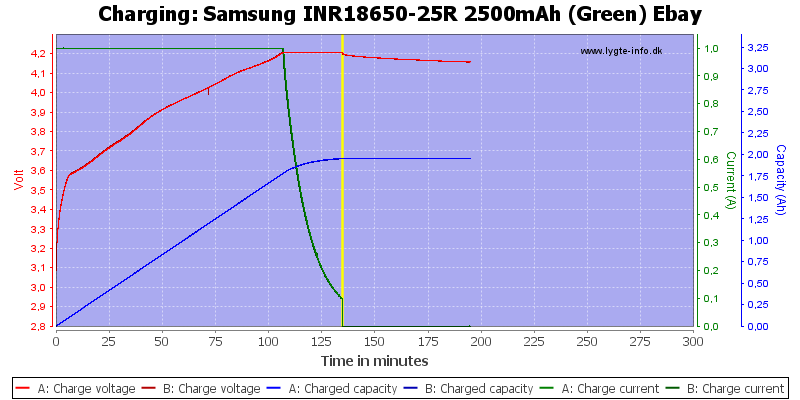 Conclusion



This is definitely not a Samsung INR18650-25R battery, it is some, probably old, low capacity cell and not designed for high current.

The cell works and would have been a acceptable cell about 10 years ago.





Notes and links



How is the test done and how to read the charts
How is a protected LiIon battery constructed
More about button top and flat top batteries
Graphical comparison to 18650 and other batteries
Table with all tested LiIon batteries