Samsung INR18650-32E 3200mAh (Cyan)


Official specifications:
Typical Capacity: 3,200mAh (0.2C, 2.50V discharge)
Minimum Capacity: 3,100mAh (0.2C, 2.50V discharge)
Charging Voltage: 4.2V
Nominal Voltage: 3.65V (0.2C discharge)
Charging Method: CC-CV (constant voltage with limited current)
Charging Current Standard charge: 960mA
Charging Time Standard charge: 5hours
Max. Charge Current: 3,200mA (not for cycle life)
Max. Discharge Current: 6,400mA (for continuous discharge), 9,600mA (not for continuous discharge)
Discharge Cut-off Voltage: 2.50V
Cycle life: 500 cycles to 70% with 3200mA discharge, 300 cycles with 6200mA discharge.
Cell Weight: 50g max
Cell Dimension: Height : 65.2mm max, Diameter(max.) : Ø 18.50 mm
Operating Temperature (Cell Surface Temperature): Charge : 0 to 45°C, Discharge : -20 to 60°C
Storage Temperature: 1 year : -20~25°C, 3 months : -20~45°C, 1 month : -20~60°C



Samsung is increasing the capacity and this time it is a 4.20V cell, not 4.30V or 4.35V cell. The cell is not for high current usage.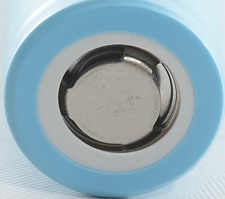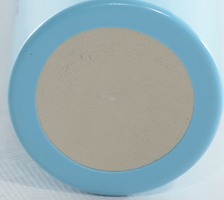 New quality cells, the two cells match nearly perfect. Capacity do vary slightly with load.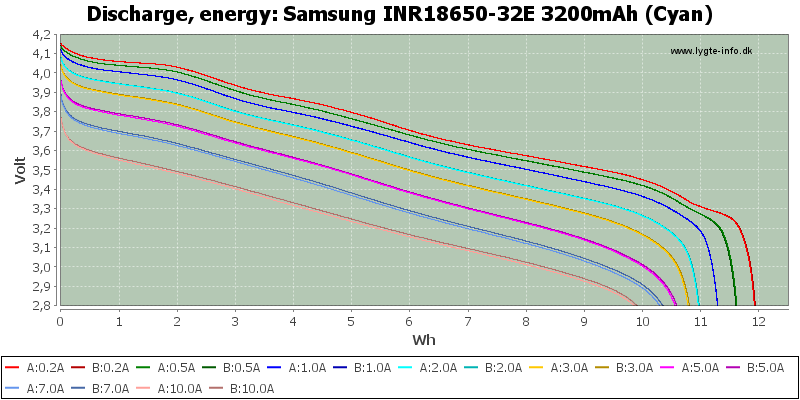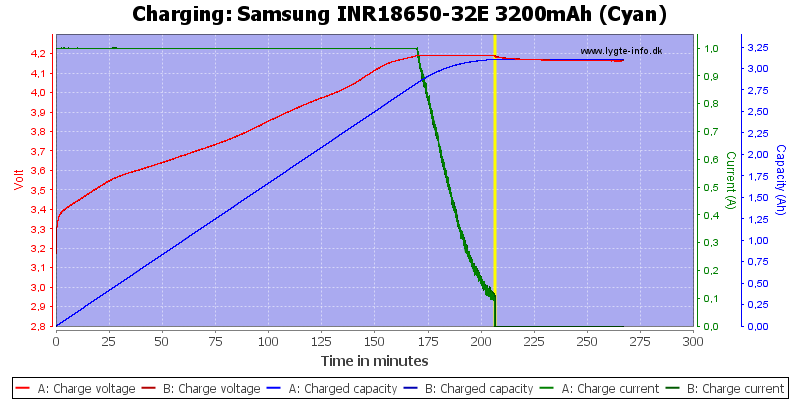 Conclusion



The cells are fairly good at keeping high output voltage, even when loaded.
Being Samsung they are very good cells.





Notes and links



How is the test done and how to read the charts
How is a protected LiIon battery constructed
More about button top and flat top batteries
Compare to 18650 and other batteries