Sanyo UR18500F 1700mAh (Red)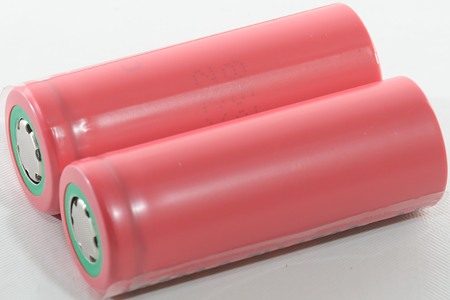 Official specifications:
Nominal capacity: min 1620mAh
Nominal voltage: 3.7V
Charcing method: Constant current, constant voltage.
Charging voltage: 4.2V
Charging current: std. 1620mA
Charging time: 2.5 hours
Ambient temperature: Charge 0~+40°C, Discharge -20~+60°C, Storage: -20~+50°C
Weight (max): 33.5g



A xx500 cell, i.e. 1.5cm shorten than 18650 and much less capacity. This cell is not a high current cell and by todays standard not a high capacity one either.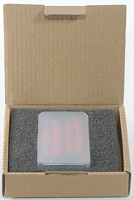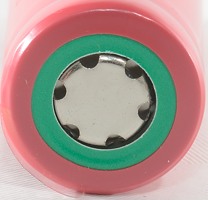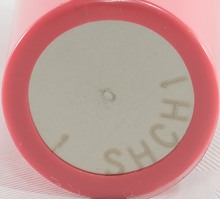 The marking is added by the dealer, the actual Sanyo marking is present, but very difficult to see (As usual for Sanyo).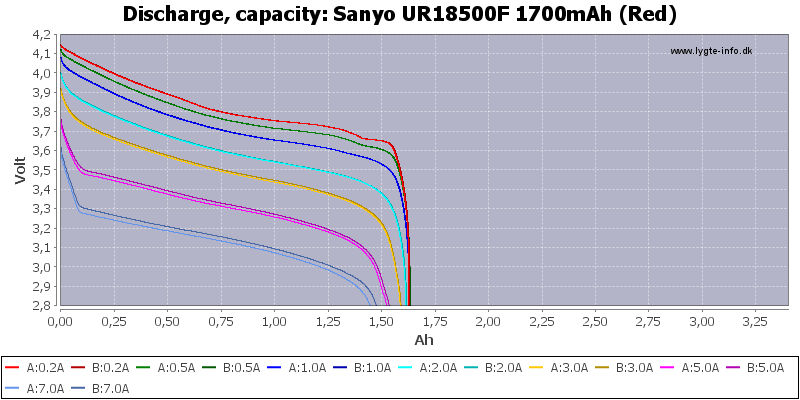 Very good match between the two cells and fairly constant capacity with load, at least up to 3A.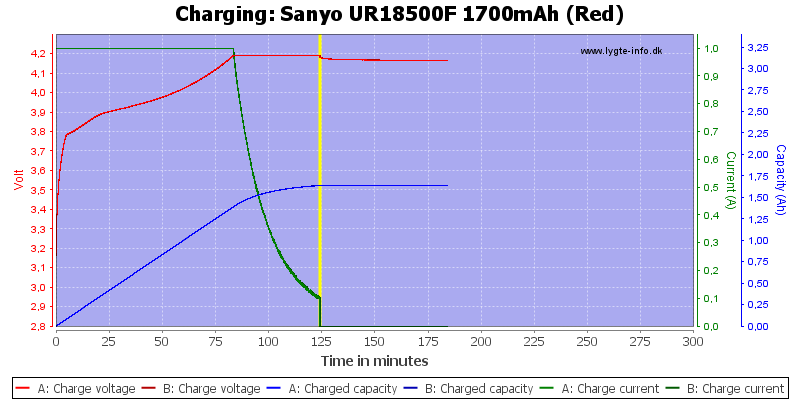 Conclusion



The cells is a good quality cell, but as is often the case with any other size than 18650 the chemistry is a few generations old and performance scales faster than size.





Notes and links



The battery was supplied by akkuteile.de for review.

How is the test done and how to read the charts
How is a protected LiIon battery constructed
More about button top and flat top batteries
Compare to 18650 and other batteries