Sanyo UR18650ZTA 3000mAh (Magenta)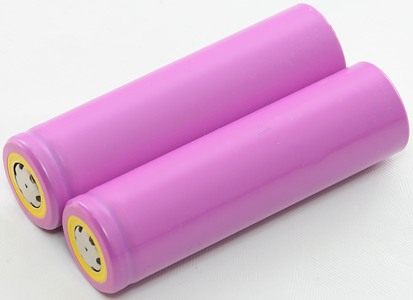 Official specifications:
Nominal Capacity: 3000mAh (0.2C, 2.75V discharge)
Minimum Capacity: 2900mAh(0.2C, 2.75V discharge)
Charging Voltage: 4.35 ±0.05 V
Nominal Voltage: 3.7V
Charging Method CC-CV (constant voltage with limited current)
Standard charge: 1450mA
Rapid charge: 2900mA
Standard charge: 3hours
Rapid charge: 2.5hours
Max. Charge Current: 2900mA(ambient temperature 25°C)
Max. Discharge Current: 5800mA(ambient temperature 25°C)
Discharge Cut-off Voltage: 2.75V
Cell Weight: 48.0g max
Cell Dimension: Height: 65.00mm max, Diameter: 18.25mm max,
Operating Temperature: Charge : 0 to 45°C, Discharge: -20 to 60°C
Storage Temperature: 1 year: -20~25°C, 3 months: 20~45°C, 1 month : -20~60°C



This battery is designed for 4.35 volt and need a special charger to get the full capacity.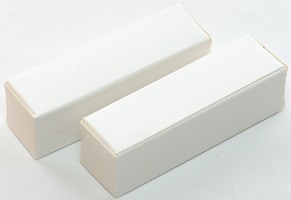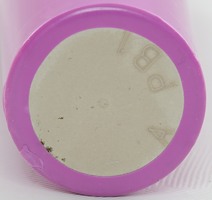 Looking very careful on the shrink wrap, it is possible to see the battery type.




I am not very impressed with the capacity, but the voltage is high compared to 4.2 volt batteries.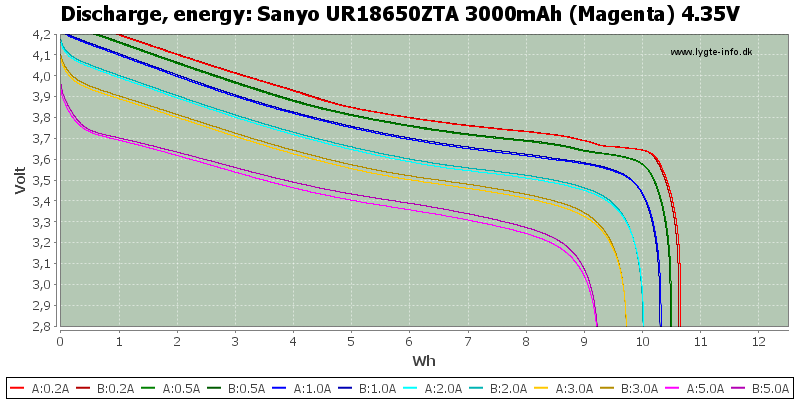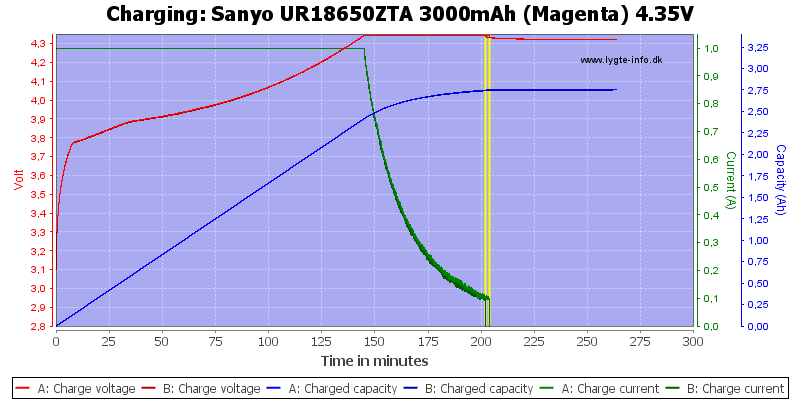 Test at 4.3 volt charge



Reducing the charge voltage to 4.3 volt, looses about 120mAh in capacity.


Test at 4.2 volt charge



At 4.2 volt, the capacity is down with about 360mAh and the voltage advantage is gone.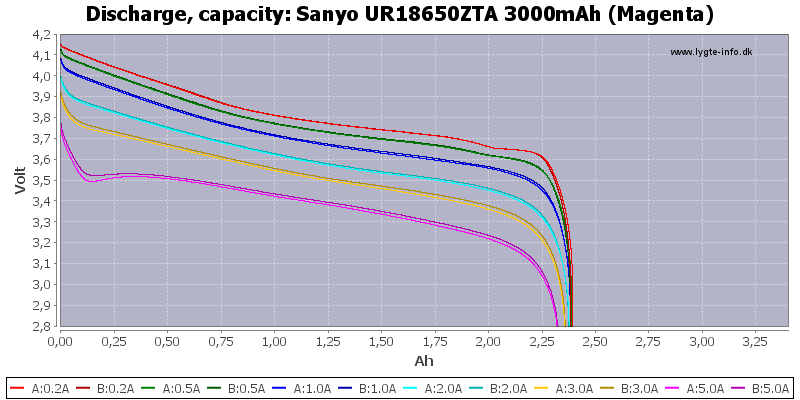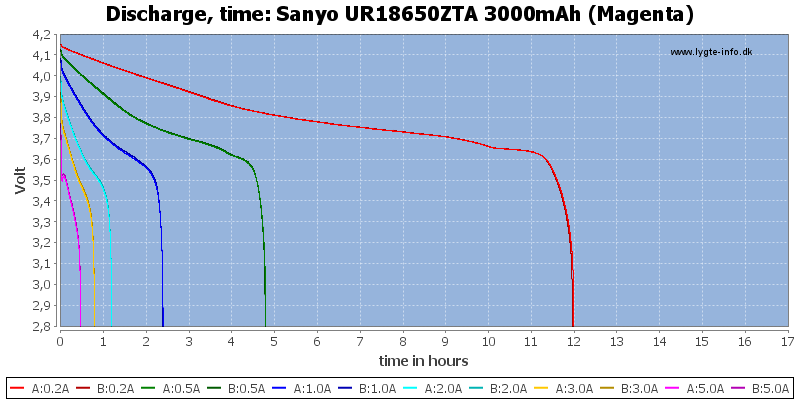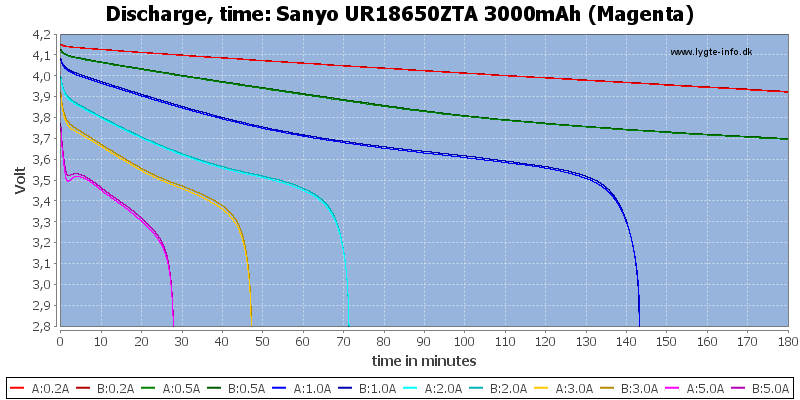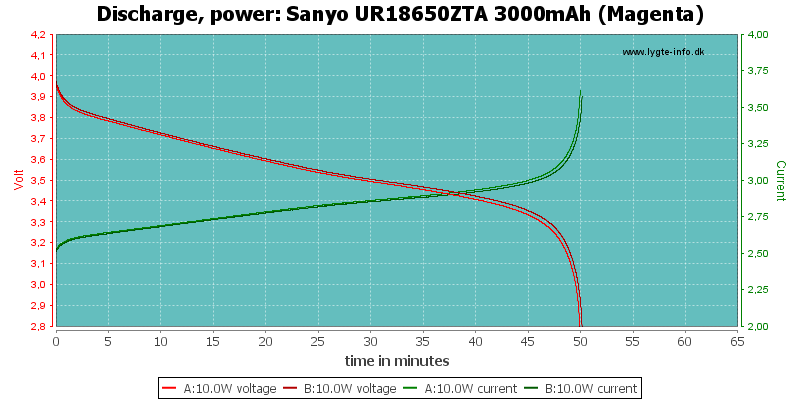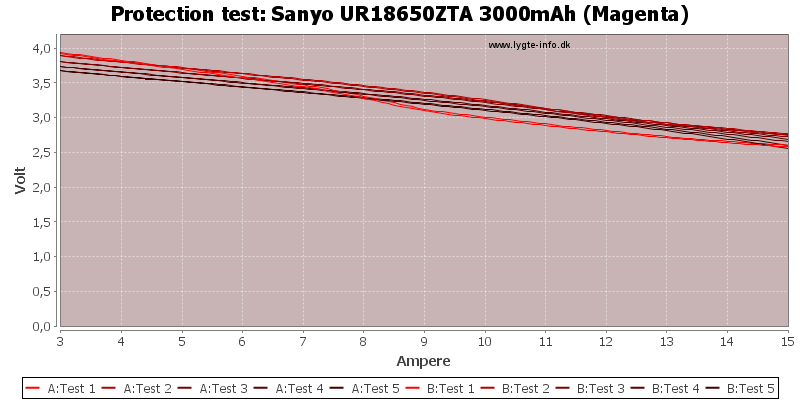 Conclusion



Being a Sanyo battery it is very good, but I wonder about the low capacity, it might be due to age (If I read the datacode correct the battery is from 2010).





Notes and links



How is the test done and how to read the charts
How is a protected LiIon battery constructed
More about button top and flat top batteries