Shockli 16340 700mAh (Yellow) 2018


Official specifications:
Nominal voltage: 3.7V
Nominal capacity: 700mAh
Discharge cut-off: 2.75V
Standard charge: 0.3A to 1A 4.2V +/-0.05V
Maximum charge current: 1A
Maximum discharge current: 3A
Initial impedance: <80mOhm
Cycle life: 500 cycles to 70%
Protection: Over charge, over discharge, over current and short circuit.



Protected 16340 (CR123) sized batteries with a nice current output.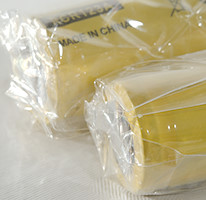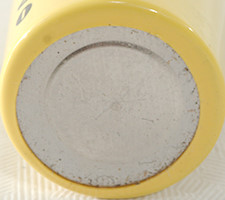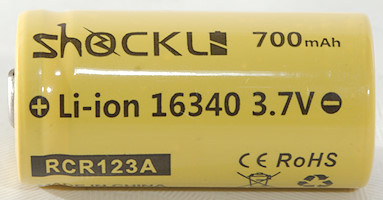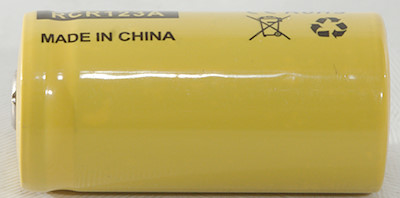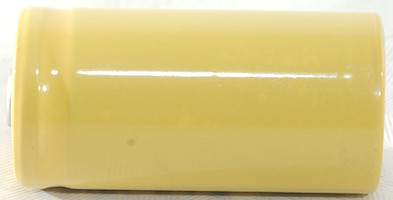 The curves tracks fairly well. The batteries handles 2A, but 3A is a bit much.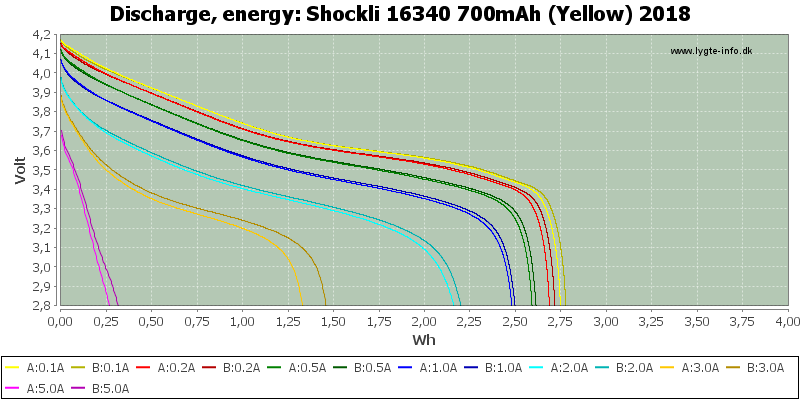 I did not succeed in tripping the over current protection, it will probably trip on a direct short. The over discharge protection is still very useful.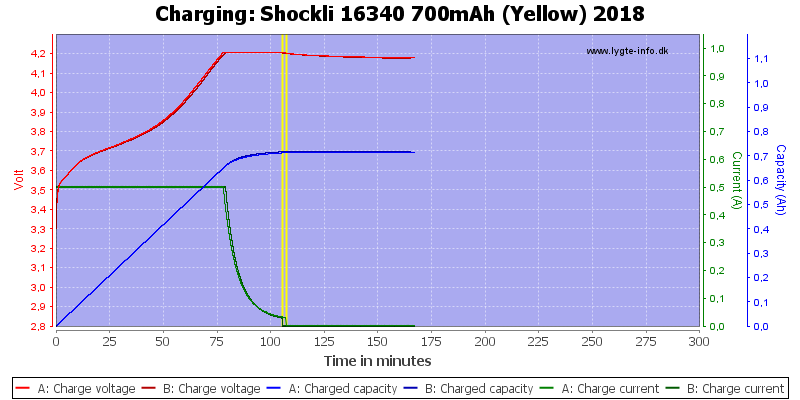 Conclusion



The battery has good capacity and can deliver a fair amount of current, but it not a high current cell.





Notes and links



The batteries was supplied by Shockli.com for review.

How is the test done and how to read the charts
How is a protected LiIon battery constructed
More about button top and flat top batteries
Comparison to other LiIon batteries