Shockli CR2 1000mAh (Yellow)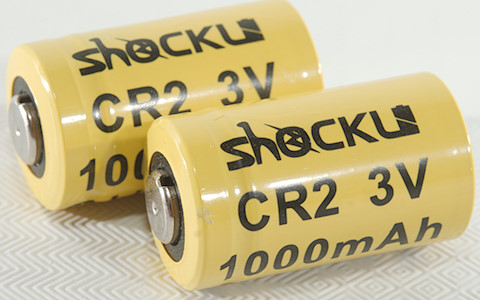 Official specifications:
size(mm): 15mm(Diameter) x 27mm(Length)
Weight(g): 16±1g
Voltage: 3.0V
Capacity: 950mAh-1000mAh
Discharge Cut-off voltage: 2.0 V
Non-Rechargeable: CR2 can not recharged
Discharge Current: 0.1A- 0.7A
Head Type: Button top
Protected: With PTC protection



Shockli is normally known for rechargeable LiIon batteries, but they do also have a primary CR2 cell.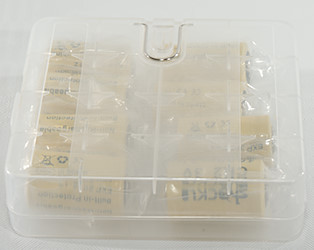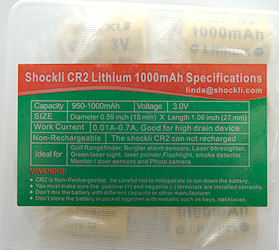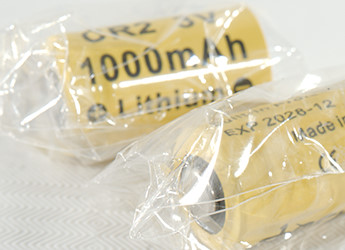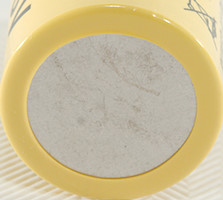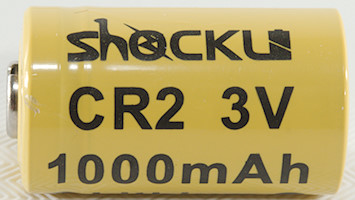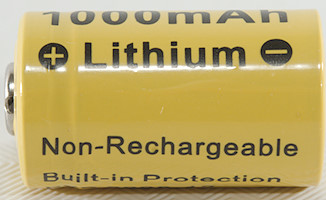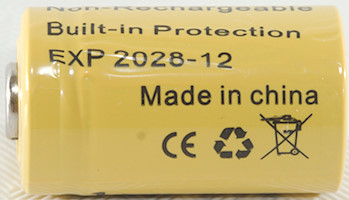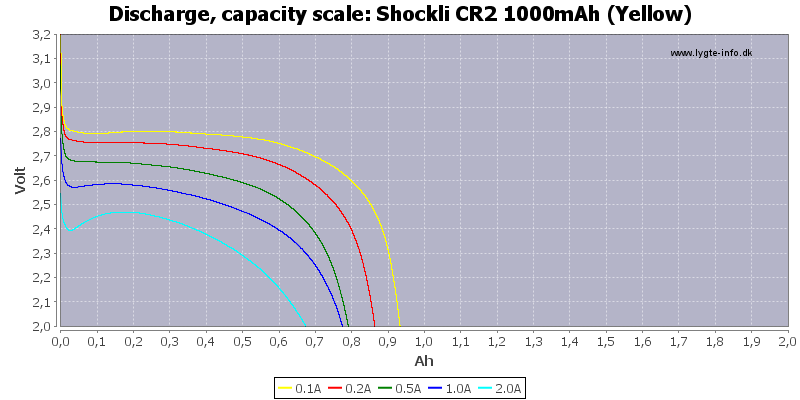 Output voltage depends on load, this will also affect total capacity.




At low current the output voltage will be higher and more capacity can be used.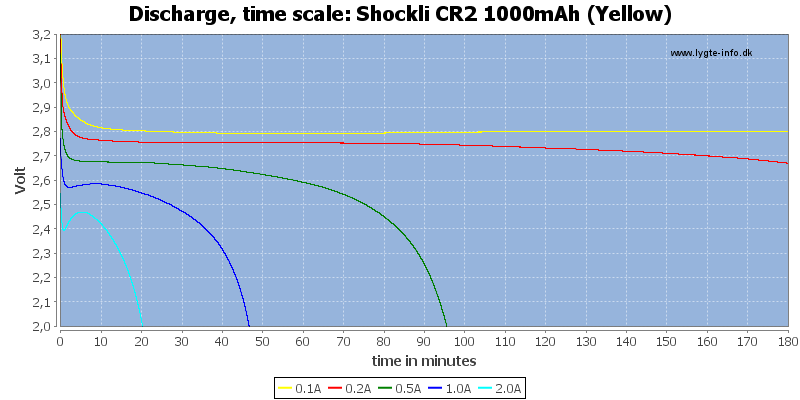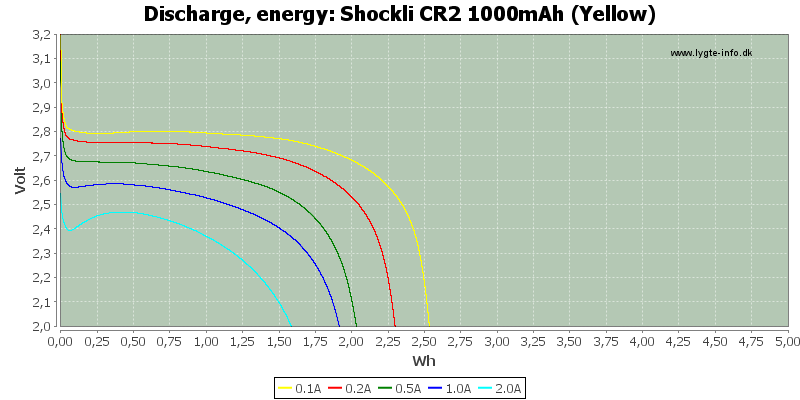 Conclusion



It looks like a good CR2 battery.





Notes and links



The batteries was supplied by Shockli for review.

How is the test done and how to read the charts
Compare to other AA/AAA batteries: Alkaline/NiMH/Lithium