Sibeile IMR18650 2800mAh (Black)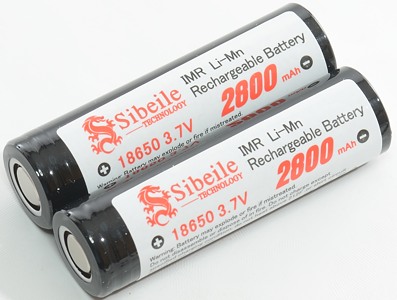 Official specifications:
Model: 18650 lithium battery
Brand: Sibeile lithium battery
nominal capacity: 2800mAh
nominal voltage: 3.7V
battery material: lithium rechargeable battery
positive pole: Nipple top
rechargeable battery: Up to 500 times
impedance: <60mOhm
cycle life: >500 Cycles
Operation temperature: Charge(0 ~ 45oC), Discharge(-20 ~ 60oC)
Storage Temperature: -5 ~ 35oC
Dimension: Diameter 18mm, Height 65mm
Weight: About 50g



The capacity is not that impressive for 2800mAh batteries (this might be because they are 4.3 volt batteries).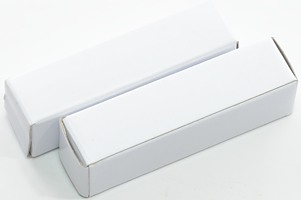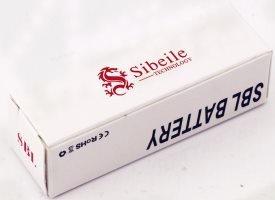 After shipping the samples to me, some print was added to the box.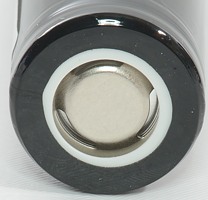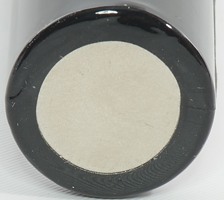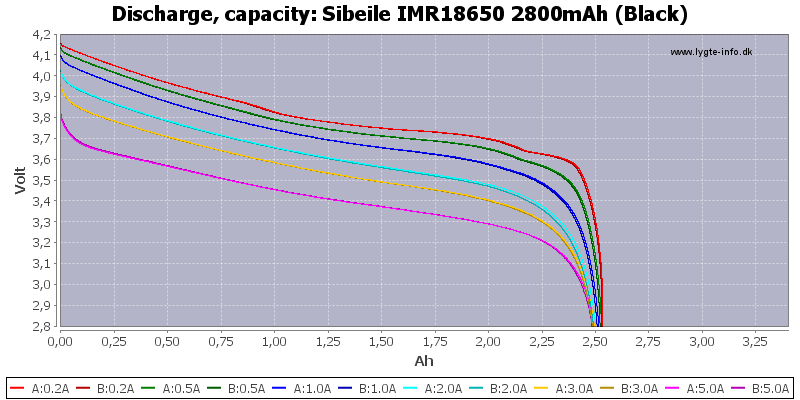 Very nice discharge curve, the two batteries track perfectly and the capacity does not change with load.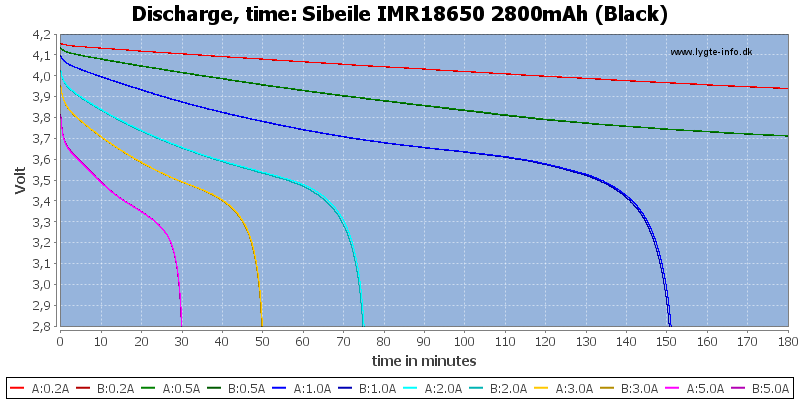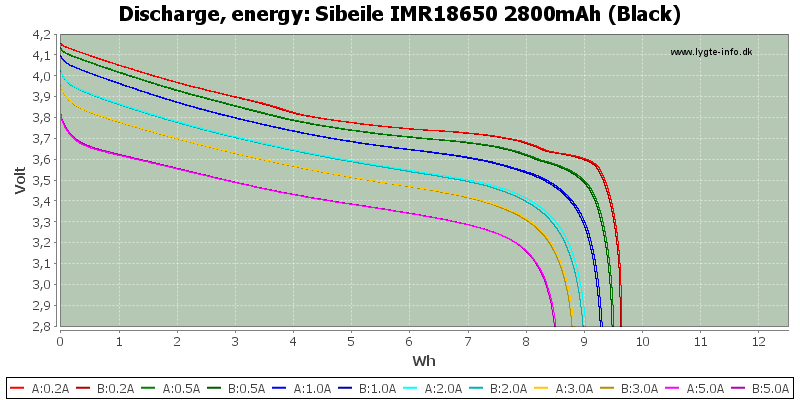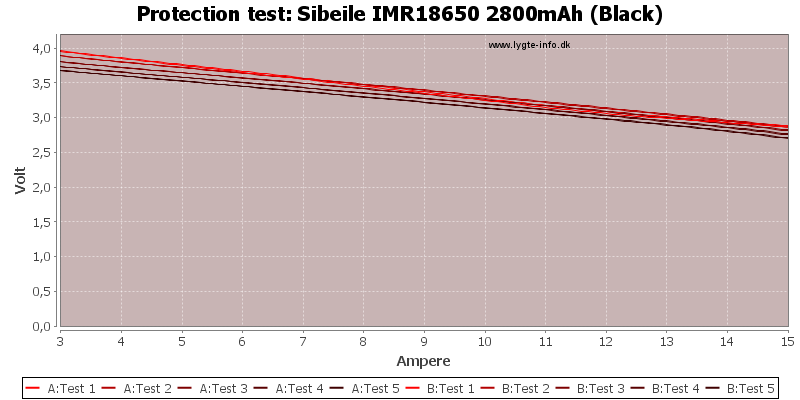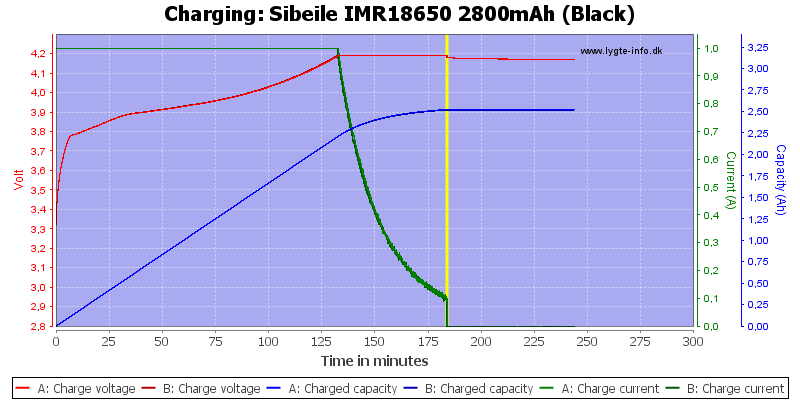 Conclusion



The batteries looks good.





Notes and links



The batteries was supplied by Sibeile for review.

How is the test done and how to read the charts
How is a protected LiIon battery constructed
More about button top and flat top batteries