Soshine 16340 RCR-123 700mAh (Black)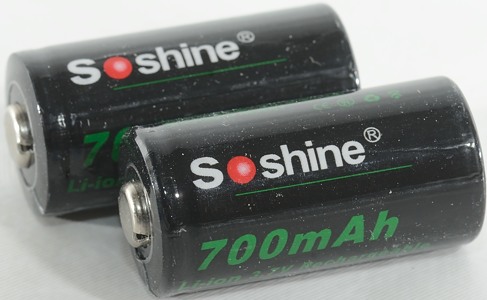 Official specifications:
Type: Rechargeable Lithium-ion Cylindrical Cell
The voltage of full charge & empty condition is 4.2v & 2.75v respectively
Dimension: Ø=16.5+-0.2mm, H=33.7+-0.5mm
C5mAh: 700
Nominal Voltage: 3.7V
Capacity Nominal: 700mAh
Capacity Minimum: 700mAh when discharged at 0.2C5mA to 2.50V
Recommended Charging Conditions: 100-250mA charge termination control parameters taper current 10mA at 4.1V
Maximum continuous discharge current: 1000mA
Service Life: 300 cycles (>=80% C5mAh)
Weight: Approx.20g
Internal Resistance: 80max. at 1000Hz
Charging Voltage: 4.100+-0.05V
Ambient Temperature Range: Charging: 0~+45, Discharging: -20~+60, Storage: -20~+40


This cell is CR123 size, but has considerable higher voltage.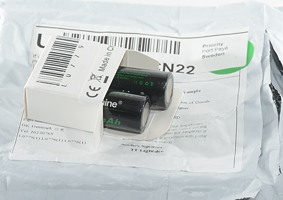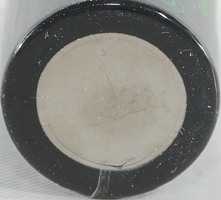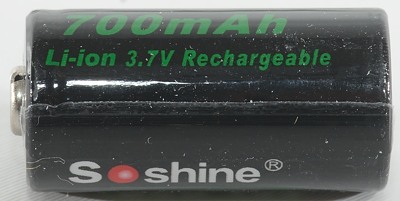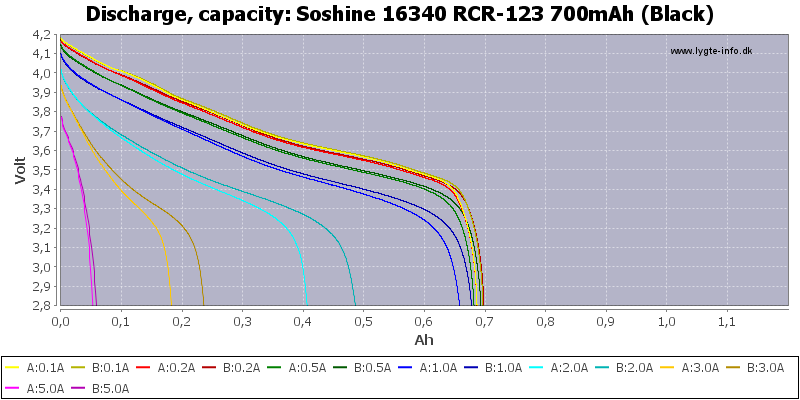 The cell tracks fairly well, especially for 16340 sized cells.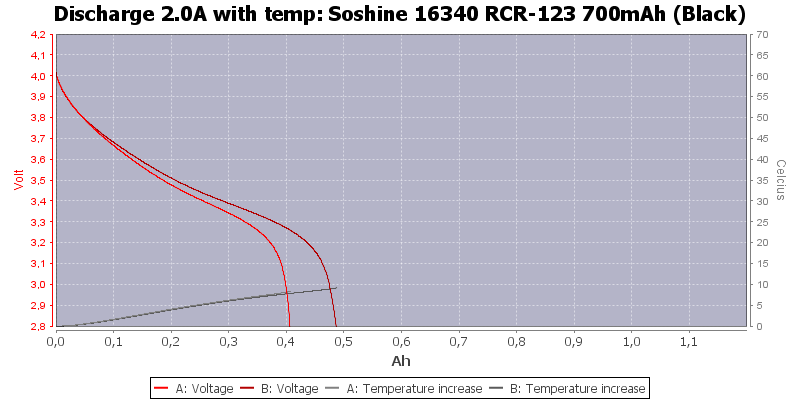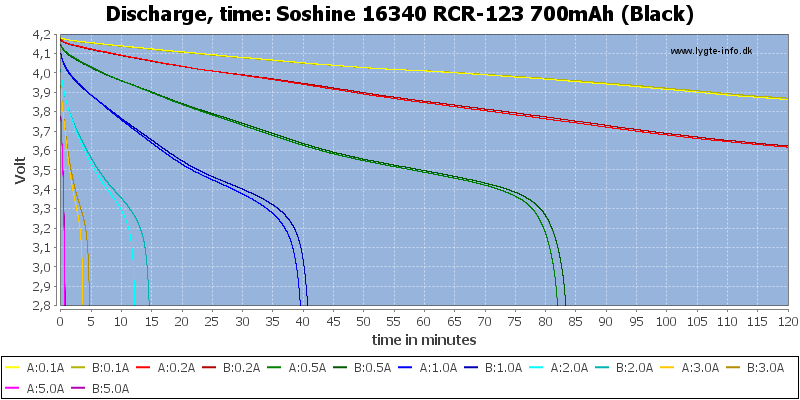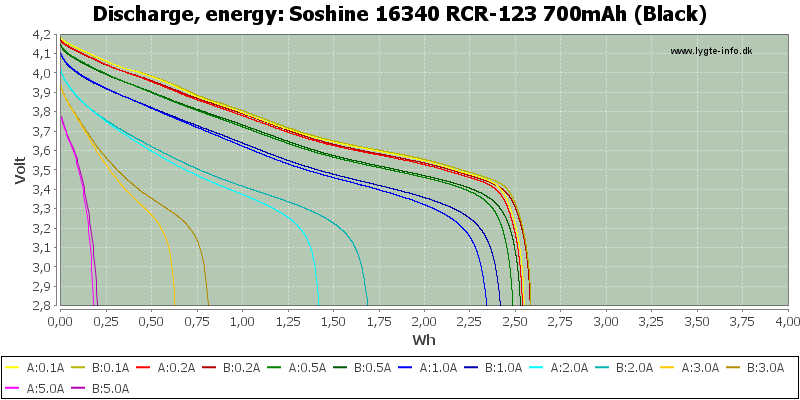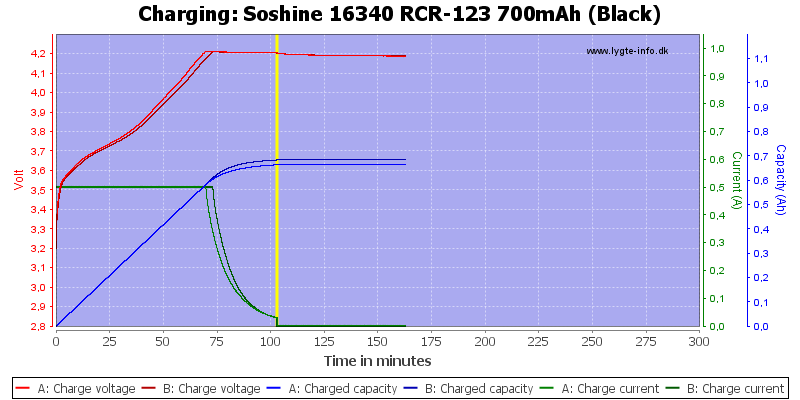 Conclusion



These cells works fairly well at low to moderate loads, but are not high current cells.





Notes and links



Soshine has many different types of CR123 sizes LiIon cells!

How is the test done and how to read the charts
How is a protected LiIon battery constructed
More about button top and flat top batteries
Comparison to other LiIon batteries
CR123A and rechargeable substitutes