Soshine 18500 1400mAh (Black)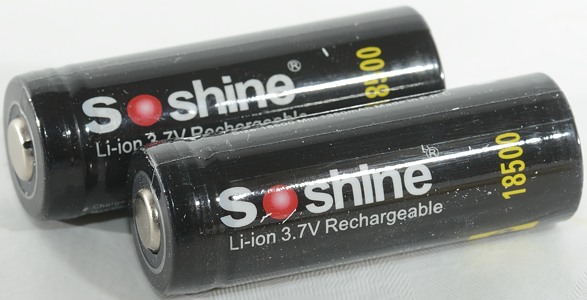 Official specifications:
Color: Black
Type: Rechargeable li-ion battery
Model: 18500
Voltage: 3.7V
Capacity: 1400mAh
Charge: standard 280mA, rapid 1400mA to 4.2V
Max continuous discharge: 4A, cut-off 2.8V


This is a protected 18500 battery from Soshine.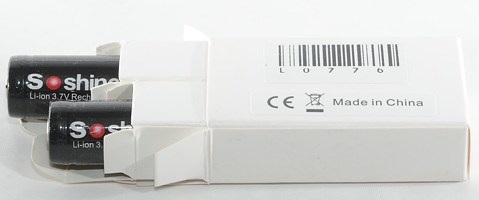 The two cells has different capacity, one is about 1400mAh, the other is about 1150mAh, this is not very good.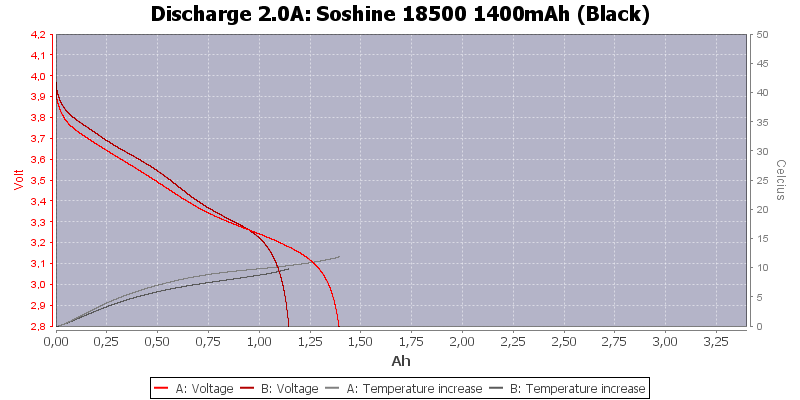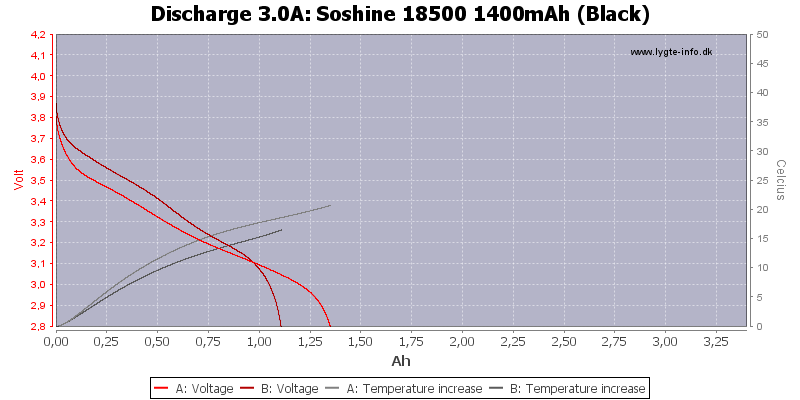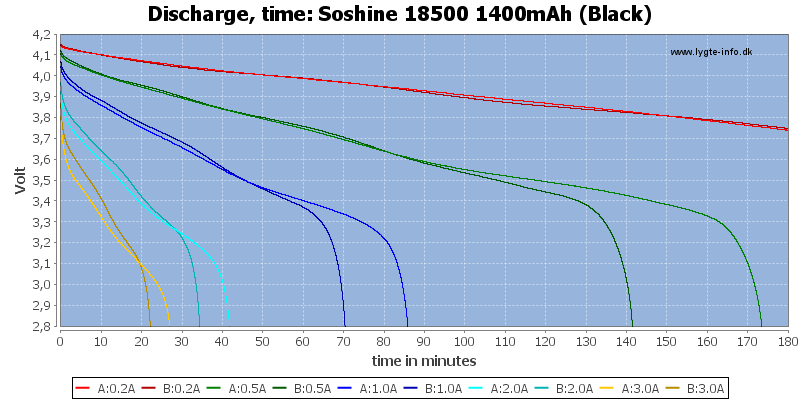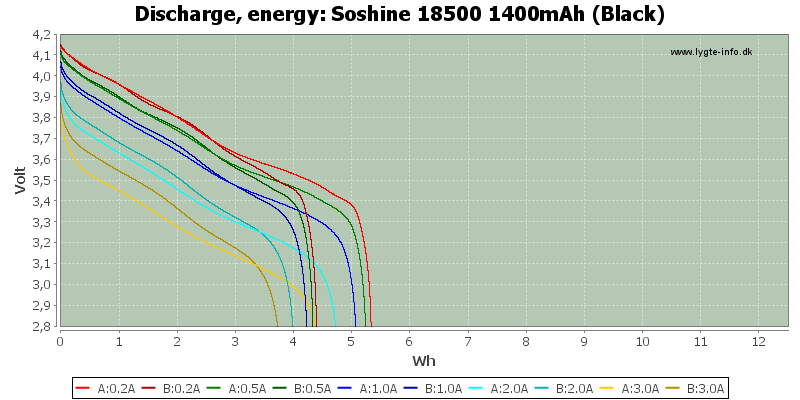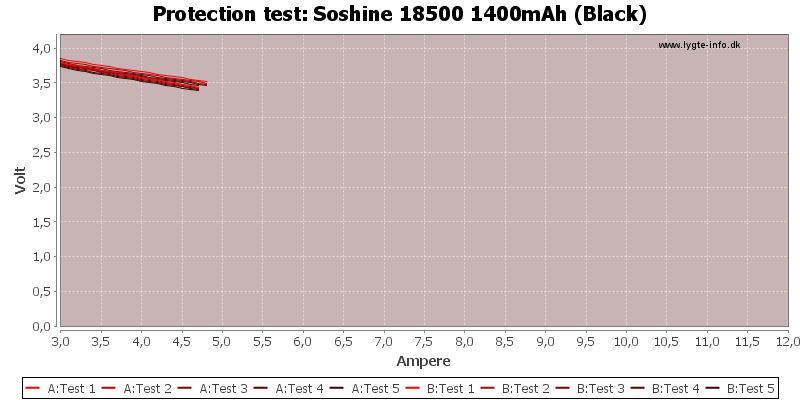 Overcurrent protections kicks in below 5A, this makes me wonder if the battery can handle rated 4A current for a full discharge.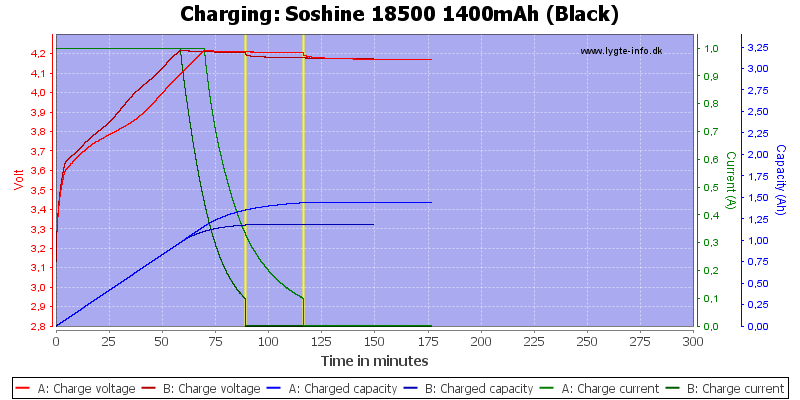 Conclusion



This size is usual not very impressive in performance and these Soshine end of in the lowest end of 18500 performance.
But they are some of the few protected 18500 batteries, most other brands are without protection.





Notes and links



How is the test done and how to read the charts
How is a protected LiIon battery constructed
More about button top and flat top batteries
Compare to 18650 and other batteries