Soshine 18650 LiFePO4 1800mAh (Black)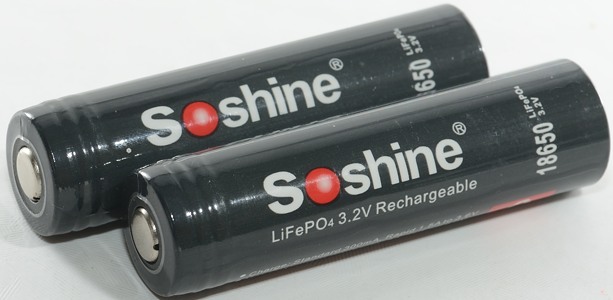 Official specifications:
Nominal voltage: 3.2 V
Nominal capacity: 1800 mAh
Core cell weight: 40 g
Size: D18.1*H68.5mm
Continuous Discharge: 5A / Pulse: 3A (Pulse current lower than continuous current?)
Typical fast charge current: 3.6A to 3.6V CC/CV
Fast charge time: 40 minutes
Cycle life at 10C discharge, 100% DOD: over 1,000 cycles (Nice long lifetime, but difficult to test because protection limits discharge to 2C)



Soshine has a series of LiFePO4 cells, this is their 18650 sized one.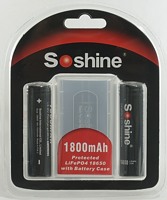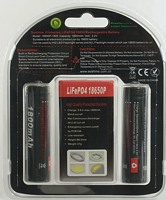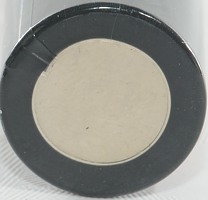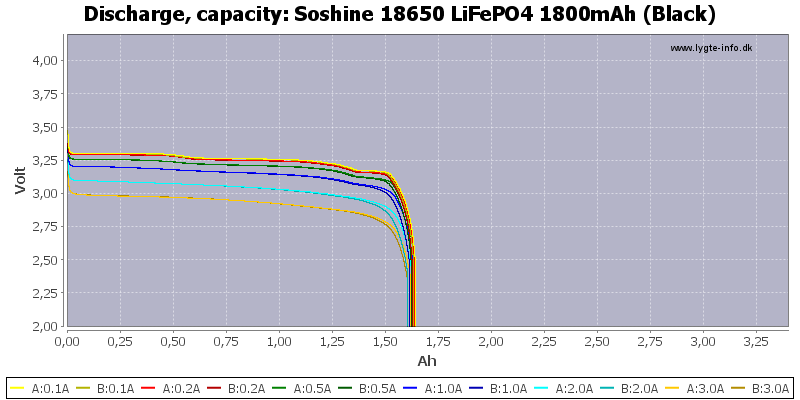 This is a typical LiFePO4 discharge curve and it looks good. As can be seen the voltage is nearly flat during discharge and then drops very fast when the battery is empty.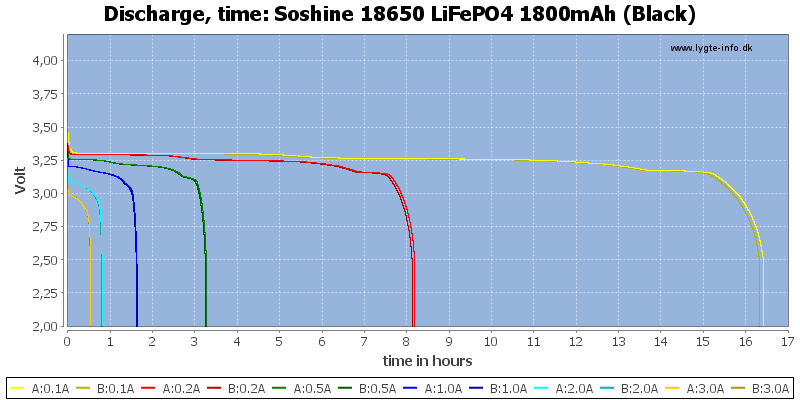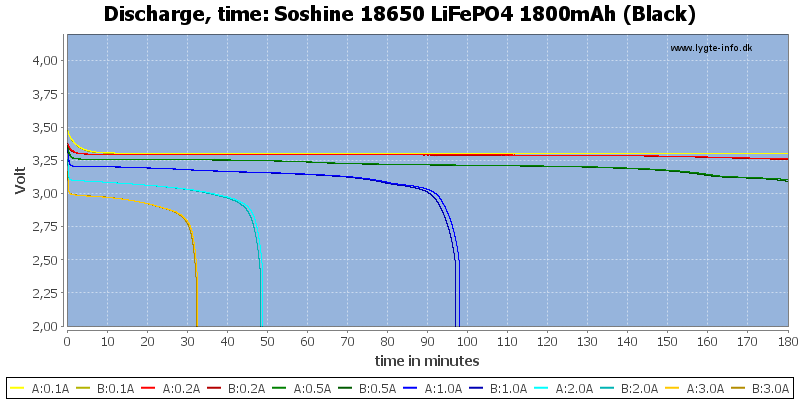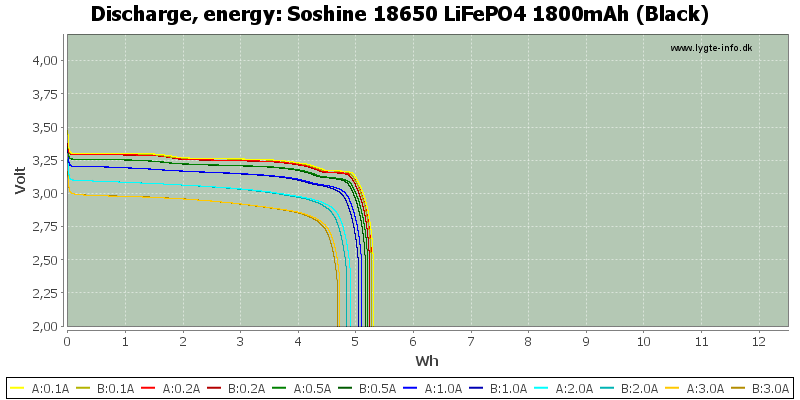 LiFePO4 has a significant voltage drop when charging stops.





Conclusion



The cells looks like good LiFePO4 cells, but I wonder about the fairly low current overload protection.
There is also the usual limited capacity with this chemistry, it has less than half the energy of a modern 4.2 volt LiIon cell.




Notes and links



How is the test done and how to read the charts
How is a protected LiIon battery constructed
More about button top and flat top batteries
Compare to 18650 and other batteries