Soshine AAA 10440 Lithium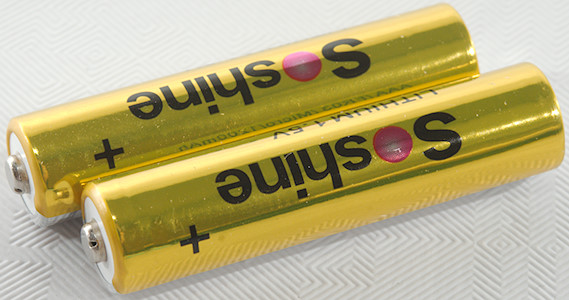 Official specifications:
Battery Capacity (Mfg Rated): 1200 mAh
Battery Chemistry: Lithium
Battery Feature: Primary (Disposable)
Battery Form Factor: AAA
Battery Rated Voltage: 1.5 V



AAA sized lithium-iron batteries from China that can replace alkaline in most equipment.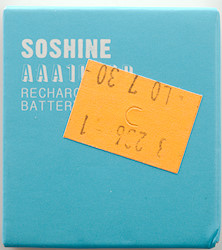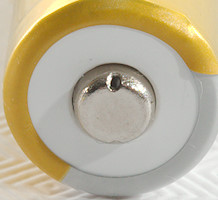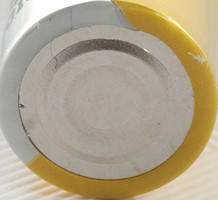 The box is wrongly marked, this battery is not rechargeable.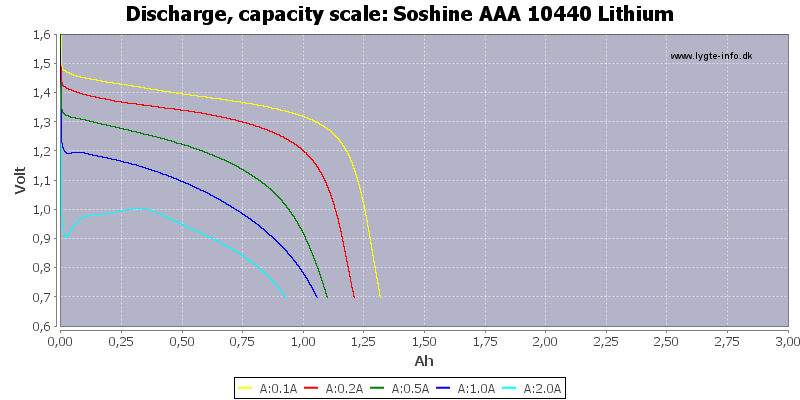 Being lithium chemistry they do not loose much capacity at higher loads and the batteries can deliver 1A, the 2A trace is too much.








Conclusion



Even the best alkaline cannot match these batteries, they have lot of energy and maintain voltage even at fairly high load. They are not the best lithium-iron batteries I have tested, but they are good.





Notes and links



How is the test done and how to read the charts
Compare to other AA/AAA batteries: Alkaline/NiMH/Lithium